Letters: Cameron's resignation might just save us from Brexit
Please send your letters to letters@independent.co.uk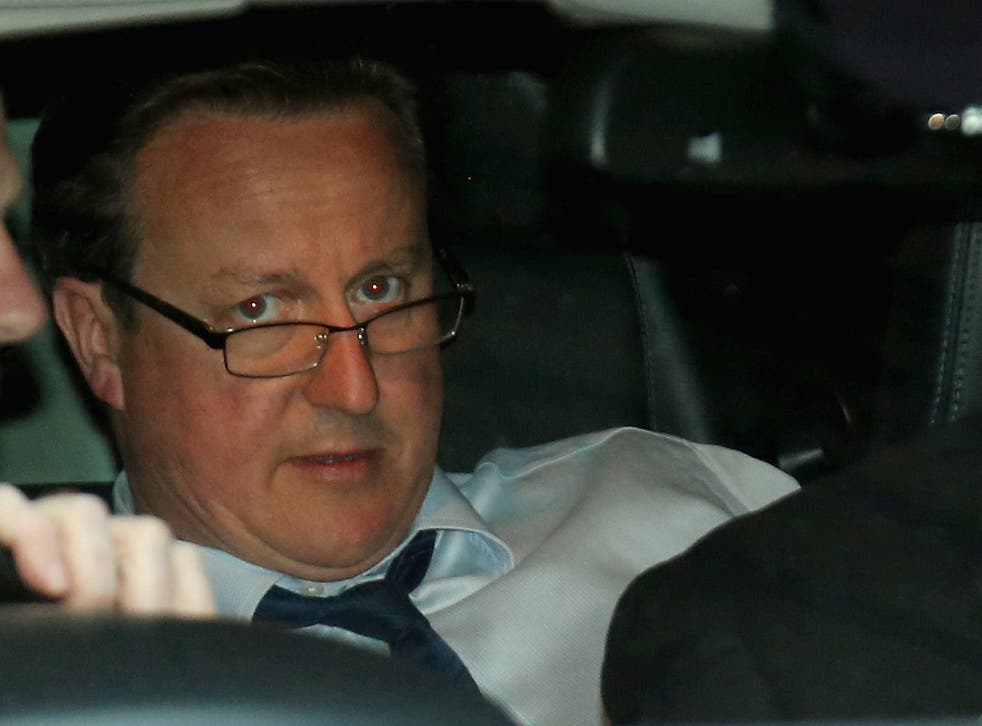 David Cameron should resign now as his toxicity is in danger of lending a bias to the EU vote on 23rd June. That vote is more important than one tarnished individual's position. It matters less that his replacement is for or against EU membership as long as s/he is free of any association of tax avoidance.
Patrick Cosgrove
Bucknell
The Tories have created a two tier system and deepened the chasm between the rich and the poor in society, creating pockets of poverty and marginalisation. Cameron should resign and pave the way for a new leadership especially now while we debate the pros and cons of remaining in or leaving the EU.
Munjed Farid Al Qutob
London
Scottish independence is back on the cards
Should the Brexit partisans win on June 23, we know that Nicola Sturgeon's Scottish National Party (SNP) will respond with a referendum on the independence of Scotland. All the voters who cast a No vote during the first referendum and who are attached to the EU, might be tempted to vote Yes this time to ensure their membership. Once independence from Alba is well digested by Westminster, the 27 members of the EU should have no difficulty in accepting Scotland's membership, under the same conditions negotiated by Cameron. The EU will not have lost everything.
Sylvio Le Blanc
Montréal, Canada
Register for free to continue reading
Registration is a free and easy way to support our truly independent journalism
By registering, you will also enjoy limited access to Premium articles, exclusive newsletters, commenting, and virtual events with our leading journalists
Already have an account? sign in
Register for free to continue reading
Registration is a free and easy way to support our truly independent journalism
By registering, you will also enjoy limited access to Premium articles, exclusive newsletters, commenting, and virtual events with our leading journalists
Already have an account? sign in
Join our new commenting forum
Join thought-provoking conversations, follow other Independent readers and see their replies