Parliament should move to the Heathrow flight path – and see if they can get any work done
Please send your letters to letters@independent.co.uk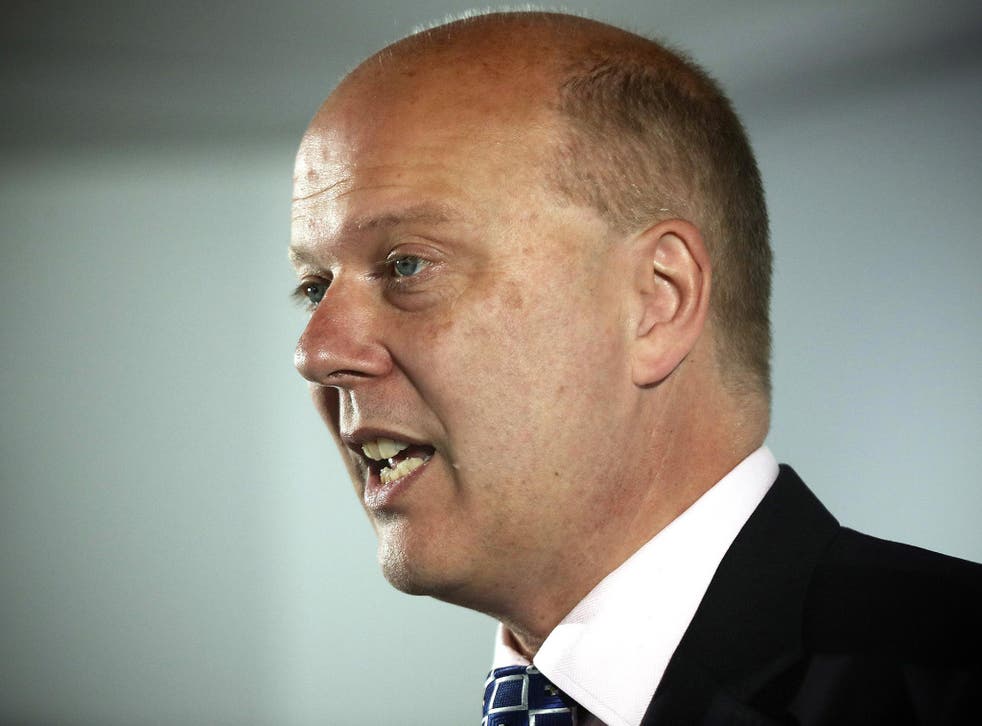 Move Parliament temporarily to Heathrow's flight path
It is too depressing to recount the many reasons not to expand Heathrow (and, yes, I'm a nimby). However, I've read that MPs are to be relocated (albeit temporarily) to facilitate repairs to their current House. I suggest they take up their temporary residence in west London, as close as possible to the airport.
Perhaps the sound of planes drowning out their senseless braying will demonstrate that we are "open for business", whatever that ridiculous expression means (what on earth would be the viable alternative?) And perhaps the sound of planes interrupting their business would give MPs an idea of the challenges facing west London residents and their communities day and night. Step up, then, and show us what "open for business" actually means.
Beryl Wall London W4
There are more viable options than Heathrow
Has the option of moving all freight and all non-major-carrier passenger and private air traffic from Heathrow and Gatwick to a new dedicated airport to the east of Tilbury been considered? There's appropriate road and rail links already there and, of course, Tilbury docks too.
Just over the river there is a vast area north of Cliffe that could also be used. It is about as under-populated as any part of the south east and not as far from London as Boris Island. A green field site may be less environmentally friendly but the building works would be far less disruptive to continuing airport operations.
There has been a marked lack of lateral thinking leading to the Heathrow decision I suspect.
Steve Ford Haydon Bridge
Ireland has been ignored
I agree with Siobhan Fenton that Anglo-centric Westminster doesn't care equally about the UK nations. But I wonder how some of the English Leavers would have voted if it had been explained that, in fact, we won't be taking back control of our borders. EU citizens entering Ireland will still be able to travel onwards and freely between Ireland and the UK without showing passports – as there are no plans yet to tear up the "Common Travel Area" (CTA) agreement. What is also increasingly obvious is that Brexit will break Britain back into its constituent parts. Little England is coming – insular, fearful and backward-looking and it's everything we spent centuries not being. Britain is already no longer Great.
Stefan Wickham Oxted
The idea that Scotland is a liberal paradise is farcical
In his response to Martin Redfern's letter (25 October) Patrick Harvie is prudent enough to admit that some SNP and independence supporters are by no means strangers to expressing divisive and xenophobic views.
So far, so good. However, for the best part of his letter he eloquently tries to make the case that, in general, Scotland is less racist and a better place compared to "elsewhere" in the "various political landscapes within these isles".
Which parts of the British Isles does Partick Harvie exactly mean – the Channel Islands or perhaps the Isle of Wight? Ireland? It would help if he could give "elsewhere" a proper name on the British map so we all know where he is talking about.
Otherwise he is running the risk that people might associate "elsewhere" with "England" and that he is seen as pursuing a political Scotland-versus-England narrative. Surely, a politician promoting "inclusive civic identity" like Partick Harvie wouldn't want to give that impression, would he?
Regina Erich Stonehaven
As co-convener of the Scottish Greens, Patrick Harvie MSP, always argues his case well, and is no doubt someone who people living elsewhere in the UK will consider one of the more convincing and balanced of the proponents of Scottish independence (Letters, 26 October). Yet running through his letter are two of the myths of the Scottish independence movement, namely that those of us living here are somehow morally superior to people living elsewhere in the UK, and also that by implication Scotland and those campaigning to break away from the UK are one and the same thing.
Mr Harvie's claim that people coming to Scotland are warmly welcomed has some major caveats that he has forgotten to mention. I am one of some 400,000 people originating from England who have chosen to live in Scotland. I was indeed warmly welcomed more than 25 years ago, and have very happily built my life here since. The trouble started when the independence movement became ever more vociferous and overbearing in the long campaign leading up to the 2014 independence referendum. Those seeking to argue for Scotland's positive place within the UK found themselves regular targets of intimidation and abuse. Along with many others, I was told in no uncertain terms to go back to where I came from. As the nationalists refused to accept the 2014 referendum result, and continue to agitate for another referendum, the difficulties continue as anyone supporting the UK is accused of "talking down" Scotland. There is still a warm welcome here in Scotland, but as the SNP government seeks to dominate the agenda for its own political purposes, there is an important condition, namely that you keep your opinions to yourself or otherwise talk the nationalist party line.
It is an important part of the independence movement's narrative to paint the rest of the UK and England in particular in the worst possible light, while viewing Scotland's issues through rose-tinted spectacles. The majority of people in Scotland recognise this for what it is, namely nationalist propaganda.
Keith Howell West Linton
In support of Malia Bouattia
We, the undersigned, unequivocally support Malia Bouattia, the current NUS president and applaud her impeccable record fighting anti-Semitism, racism and her unwavering support for international students.
The Home Affairs Select Committee this week released its report into anti-Semitism. As well as gratuitously levelling attacks against twice elected Labour leader Jeremy Corbyn and former director of Liberty Shami Chakrabarti, judgment is also reserved for Ms Bouattia. It claims that she has "failed to take sufficiently seriously the issue of anti-Semitism".
Ms Bouattia has fought tirelessly against all forms of racism, anti-Semitism, sexism and homophobia. To name but a few of her many achievements and commitments, she previously called for a review into institutional racism (including anti-Semitism) in the NUS, spearheaded solidarity initiatives for migrants and refugees in Calais, campaigned against the deportation of international students, worked on interfaith projects and safe spaces for faith students, co-led the largest opposition to the controversial PREVENT agenda; and all alongside her constant work with student unions across the country to dismantle racism.
The disparity between the report's representations of Ms Bouattia compared with her actual record should be cause for real concern. The misuse and abuse of anti-Semitism belittle genuine threats against the Jewish community, primarily posed by a newly consolidated far-right in a post-Brexit landscape.
The full list of 181 signatories can be found here.
Dr Tanzil Chowdhury, University of Manchester
Professor Norman Finkelstein, Sakarya University
Emeritus Professor Moshe Machover, KCL
Deborah Maccoby, Signatory of Jews for Justice for Palestinians
Emeritus Professor Colin Green, UCL
Professor Haim Bresheeth, SOAS
Join our new commenting forum
Join thought-provoking conversations, follow other Independent readers and see their replies