Prejudice is nothing new in Europe, so why the fuss over Trump?
Please send your letters to letters@independent.co.uk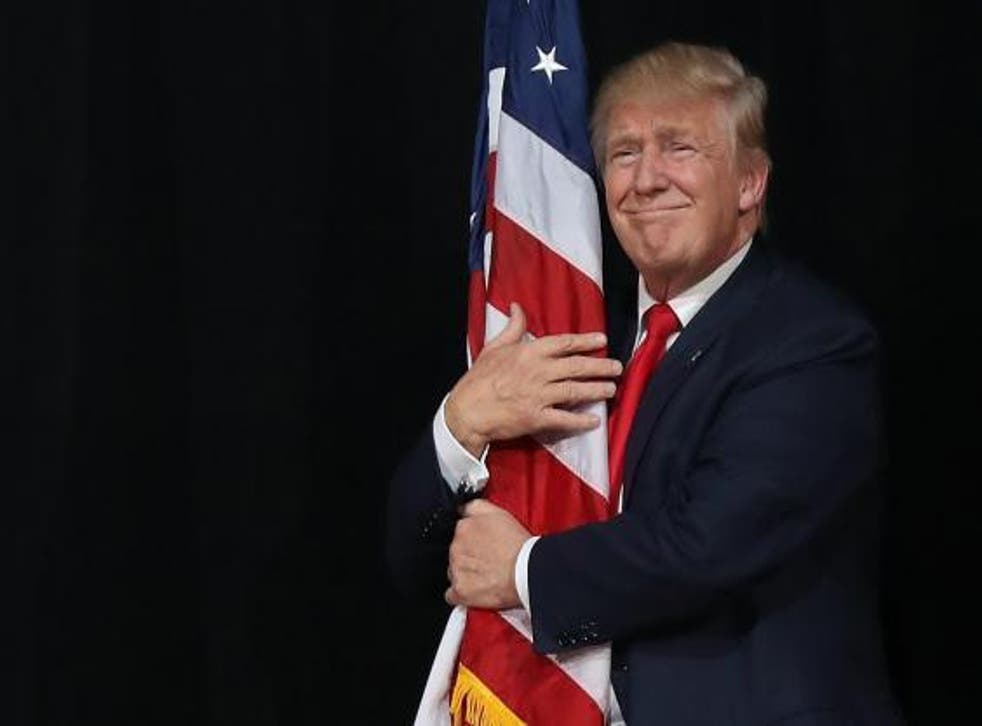 I cannot understand the hysteria surrounding Donald Trump's presidency, his appointees and the rise in Europe of ultra-nationalist far right parties. Europe has long been immersed in prejudices, ethnic intimidation and religious bias long before these parties came to the fore. Muslims should not fear Trump et al. They need look no further than Syria, Iraq, Yemen, Libya and Somalia to realise the misery people live in. It is time to stop fear-mongering and pool the wisdom and resolve and work unrelentingly for humanity's sake.
Munjed Farid al Qutob
London
In reference to your news story "Tourists in Dubai told not to report rape after victim's arrest for 'extramarital sex'" (18 November), for vast sums spent on PR to entice potential visitors to Dubai, travellers are aware that they are visiting a country that would have been considered extreme even in medieval times. This is especially true when it comes to the rights of women. Not really a stopover that should be recommended to long haul travellers.
G Forward
Stirling
Stopping the illegal trade in wildlife
Apparently the international community, the United Nations, major funding bodies like the Global Environment Facility (GEF) and the private sector have reached an understanding about how to combat the scourge of illegal trade in wildlife and associated products such as ivory through a three-pronged approach: enforcement, education, and economics (The Hanoi Illegal Wildlife Trade Conference must strengthen our resolve to act, 16 November).
I rather think this understanding will prove ineffective until they agree to the fourth prong, that of absolute refusal to trade of any kind with China and Vietnam until those countries impose an immediate, enforceable moratorium on these disgusting practices. We all seem to be in the business of building walls and pulling up drawbridges so why not a few more that will actually do some good?
Patrick Cosgrove
Chapel Lawn
The gig economy
The law does not need to be changed in order to make our economy more business friendly towards the "gig economy", but rather the business model that has been adopted.
When analysing the true contractual relationship between Uber and Deliveroo and their drivers and couriers respectively, the question to be answered, in order to ascertain whether they have "workers'" rights is: is it a dependent working relationship, which gives rise to workers' rights, or can the relationship be truly and accurately classified as being one between two truly independent business undertakings?
The Uber case makes it very clear that the gig economy, even if it has invested millions in developing technology, cannot mask the service that it carries out. The court found no difficulty in concluding that Uber is a taxi company not a technology company selling software to its drivers or its passengers. Similarly, it will be hard for Deliveroo to claim that it is a tech company; it sells delivery services, not software.
Richard Isham, employment partner, Wedlake Bell LLP
London
The move towards unionisation by the Deliveroo couriers and the case brought to the employment tribunal by Uber drivers shows the inevitable clash between the entrepreneurial free-spirit flexibility the gig economy represents and the long-recognised need for protection of workers' rights.
People genuinely self-employed, working job to job, client to client, do not qualify for employment law rights; people relying on a business for their livelihood, though, tend to. Where the line is drawn between these two scenarios has never been clear. Cases are fact specific. A win for Uber drivers does not necessarily mean that other gig economy workers will be successful too. At best, these cases will lead to additional protections for (often low-paid) workers, at worst they will lead to gig economy organisations withdrawing if their business model does not work within the law, at a loss to consumers and workers alike.
Ben Stepney, senior associate in the employment team, Thomson Snell & Passmore LLP
London
Register for free to continue reading
Registration is a free and easy way to support our truly independent journalism
By registering, you will also enjoy limited access to Premium articles, exclusive newsletters, commenting, and virtual events with our leading journalists
Already have an account? sign in
Join our new commenting forum
Join thought-provoking conversations, follow other Independent readers and see their replies