Religion and Marxism could coexist in the modern world
Please send your letters to letters@independent.co.uk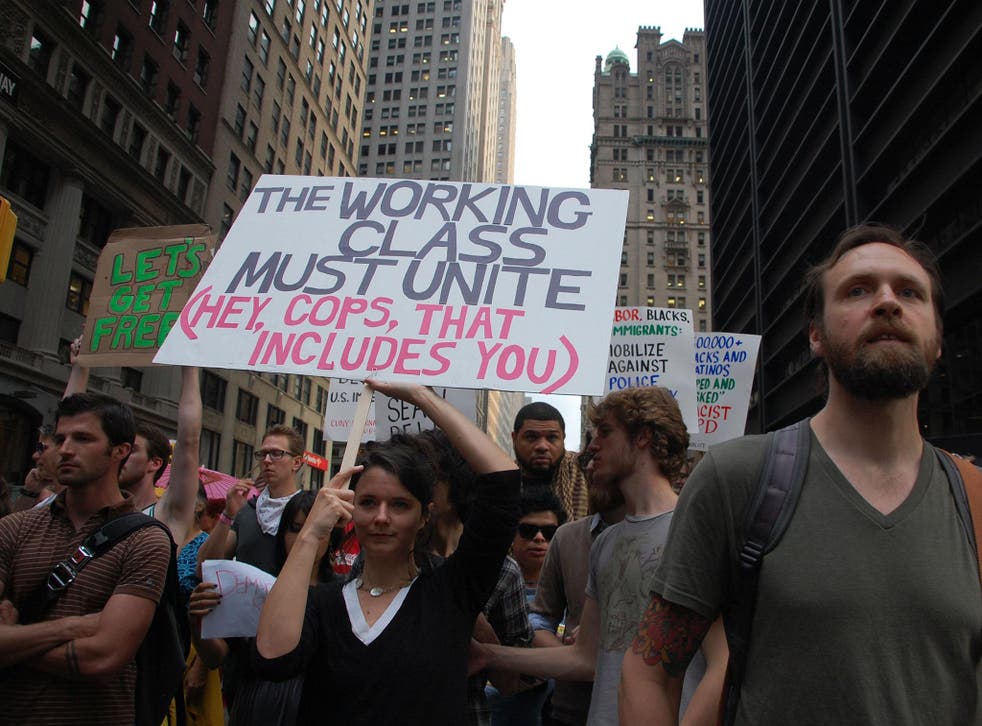 Slavoj Zizek is right about the revival of Marxism as a response to the absurdities of a modern world so riven with income inequality, unemployment and unhappiness that accompany globalised neoliberal capitalism.
We're in a world of Brexit, the election of President Donald Trump, the civil wars raging in the Middle East, the revival of the cold war era and the morally repugnant spectres of antisemitism, Islamophobia, paedophilia, homophobia, xenophobia, unprecedented affluence, the collapse of housing and mortgage markets, banks' bailouts, indebtedness, injustices towards women and minorities, poverty, knife crime etc.
It is clear that democracy and capitalism are flawed and impoverished and that they do not offer solutions to the social issues we face. However, Zizek erred when he stated that "we dismiss fundamentalist believers as barbarians because we no longer believe in religion".
It is because we believe in religion we dismiss such fanatics. For example, Islam espouses justice, tolerance, openness, freedom, respect and modernity. Those who commit crimes under the rubric of Islam are not soldiers but criminals. The same can be said about other religions.
Dr Munjed Farid Al Qutob
London NW2
We need to rethink Brexit
It is time that the Brexit debate was depoliticised. The European project envisages frictionless borders, whereas the Brexit camp talk of "taking back control" with the inevitable consequence of erecting barriers and creating division.
Surely if Britain pursues an isolationist approach to our neighbours we cannot blame them for doing the same.
The opposite approach is well described in Robert Frost's Mending Wall which should be required reading for the whole cabinet:
Before I built a wall I'd ask to know
What I was walling in or walling out,
And to whom I was like to give offence.
Richard Greenwood
Bewdley
If Grenfell were a priority we'd be seeing more action
After retaining control over Kensington and Chelsea council in the recent elections Tory leader Elizabeth Campbell declared: "Grenfell was, Grenfell is and Grenfell will be our first priority."
The Grenfell Tower fire was 11 months ago and there are households affected by the disaster that are still in emergency and temporary accommodation.
"First priority", you say, Ms Campbell?
Sasha Simic
London N16
I should not need subtitles to understand modern television
For many of my age getting older results in a gradual loss of hearing. However, I am assured by others with "good" hearing that it is not only me that has a problem with the current trend in films and TV.
On the one hand we have the so-called "realism" in films where mumbling seems to be the accepted norm and now it appears that no TV producer or director is confident enough in their output to leave it without music drowning out the spoken word.
When will those responsible realise they are supposed to be in the business of communication?
G Forward
Stirling
Not so Nobel after all
It's a pity there will be no Nobel Prize for Literature awarded this year as the Nobel committee hasn't been acting in a very noble manner.
Dennis Fitzgerald
Melbourne, Australia
Register for free to continue reading
Registration is a free and easy way to support our truly independent journalism
By registering, you will also enjoy limited access to Premium articles, exclusive newsletters, commenting, and virtual events with our leading journalists
Already have an account? sign in
Register for free to continue reading
Registration is a free and easy way to support our truly independent journalism
By registering, you will also enjoy limited access to Premium articles, exclusive newsletters, commenting, and virtual events with our leading journalists
Already have an account? sign in
Join our new commenting forum
Join thought-provoking conversations, follow other Independent readers and see their replies