The Grenfell Tower tragedy has been decades in the making
Please send your letters to letters@independent.co.uk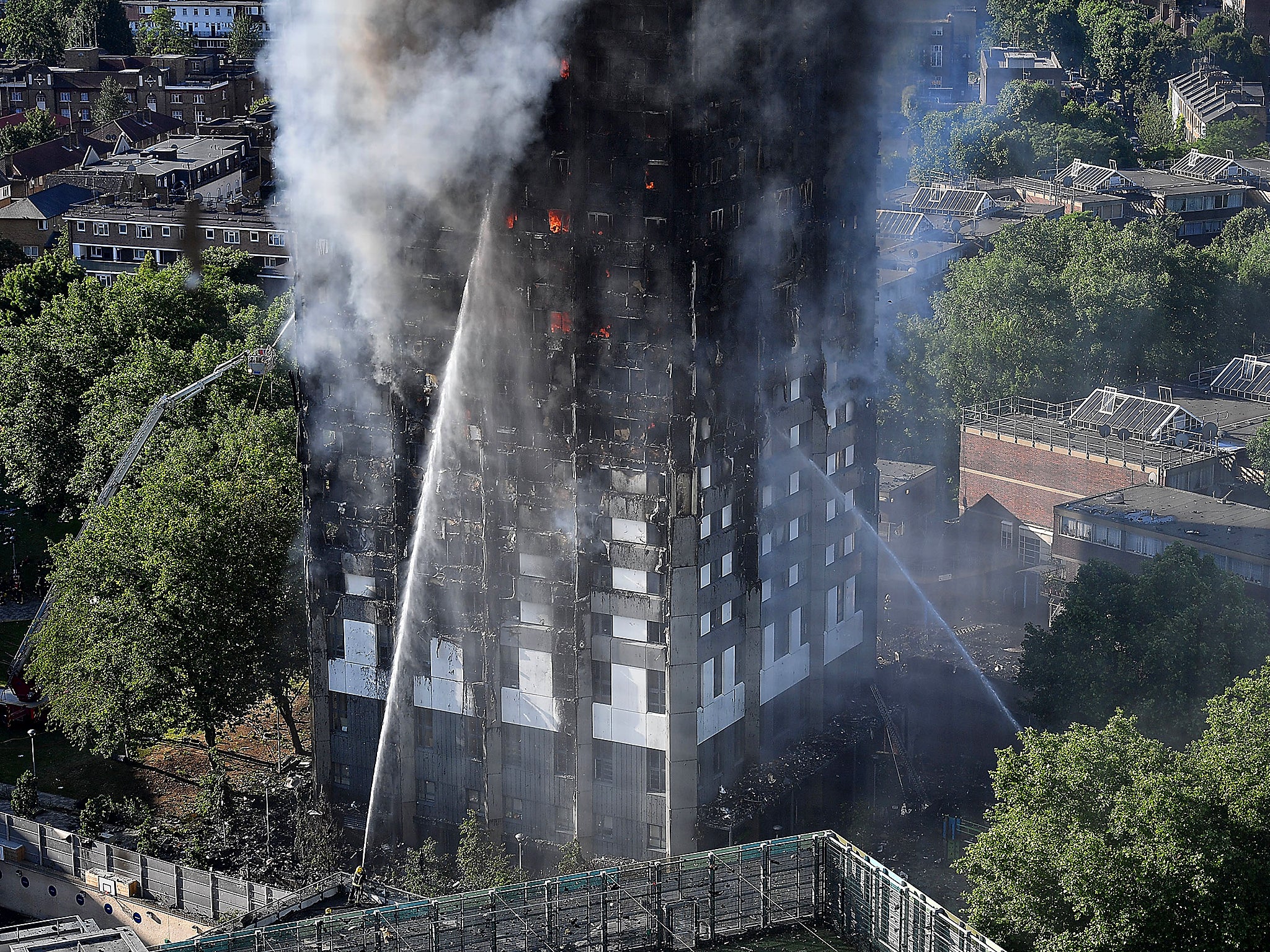 Theresa May and no other living politician of any political shade can take the blame for the Grenfell fire disaster. It has been an accident waiting to happen, after decades of failed housing policy and faulty shuttered-concrete building techniques dating back half a century.
Ronan Point – under a Labour government – proved that the prefabricated high-rise architecture of the post-war era was a death-trap in the making. Both Labour and the Tories of the 1960s and 1970s oversaw such sprawling projects.
Now, the blackened hulk of Grenfell, under a 21st-century Tory government, underlines the past folly of creating and patching up bunkers in the sky without adequate respect for fire safety. These hideous towers are inhuman, unsafe and most should have been torn down, not covered in flammable composite cladding.
The exact cause, route of spread and final toll of this inferno have yet to be found. One thing is certain: no one party or politician can wholly be blamed nor cover themselves in glory on UK housing policy since the 1960s.
State planning and local authority ownership, and privatised, devolved management – both failed the residents of Grenfell Tower. Politics must be set aside in resolving the thorniest issue in social policy apart from the NHS.
Anthony Rodriguez
Middlesex
The horrendous fire in West London clearly needs a thorough investigation. However, it highlights the need for effective fire safety. We need to ensure the fire service is funded better to prevent fire as much as fight it.
My heart bleeds for those affected; we need to do more.
Gary Martin
London, E17
I applaud those courageous individuals who are working tirelessly with extraordinary heroism, determination, strength and resilience during the Grenfell disaster.
The blaze raises many questions that need be answered about public health safety, the failure of alarm systems, availability of lifts, emergency exits, protective equipment and safety procedures used in emergency situations.
Last but not least, it was heartening to know that Muslims have offered shelter, food, water, clothes and succour. This is a vivid testament of cross-cultural and religious benevolence, and community bonds at their best.
Munjed Farid Al Qutob
London, NW2
Indyref
The word is that Nicola Sturgeon, with close advisers, is planning to 'rebrand' a new Scottish referendum. As what?
If it walks like a ref and talks like a ref, it's a ref.
Jill Stephenson
Edinburgh
Brexit
Theresa May sought a clear mandate to proceed with a hard Brexit, but her reckless election gamble has left her struggling to command a majority for any version of departure. Devoid of an innate ability to handle an unruly House of Commons, it is clear she must have a formal coalition on the subject with the other parties and nations of the UK.
Her best hope is that France and Germany will broker a deal involving a reformed system of free movement, of the sort Angela Merkel mistakenly refused to offer David Cameron. Macron and Merkel will hopefully grasp this unexpected opportunity to keep the UK within the single market and the customs union, and guide the EU out of this fatuous debacle.
John Cameron
St Andrews
The considered view of Lord John Kerr is that Article 50 is reversible. He was our ambassador and UK Permanent Representative to the European Communities and European Union in the 1990s, and was one of the drafters of the constitutional treaty which included the process by which states can leave the EU.
His view is supported by Xavier Bettel, the Luxembourg Prime Minister, and is now confirmed by Emmanuel Macron, the French President.
The correct way forward, therefore, is for the British Government to establish what the true terms and consequences of Brexit really are. If they are such that they are significantly worse or even if they are no better than our current situation, the Government should put the matter to the general populace for their approval to go ahead with Brexit.
I cannot see how a minority Government has either the legal or moral right to take the Brexit process to its conclusion, if, say, more than 50 per cent of the populace disagree with the actual Brexit terms.
David Ashton
Kent
Join our commenting forum
Join thought-provoking conversations, follow other Independent readers and see their replies