The Rio Olympics have brought us all together
Send your letters to letters@independent.co.uk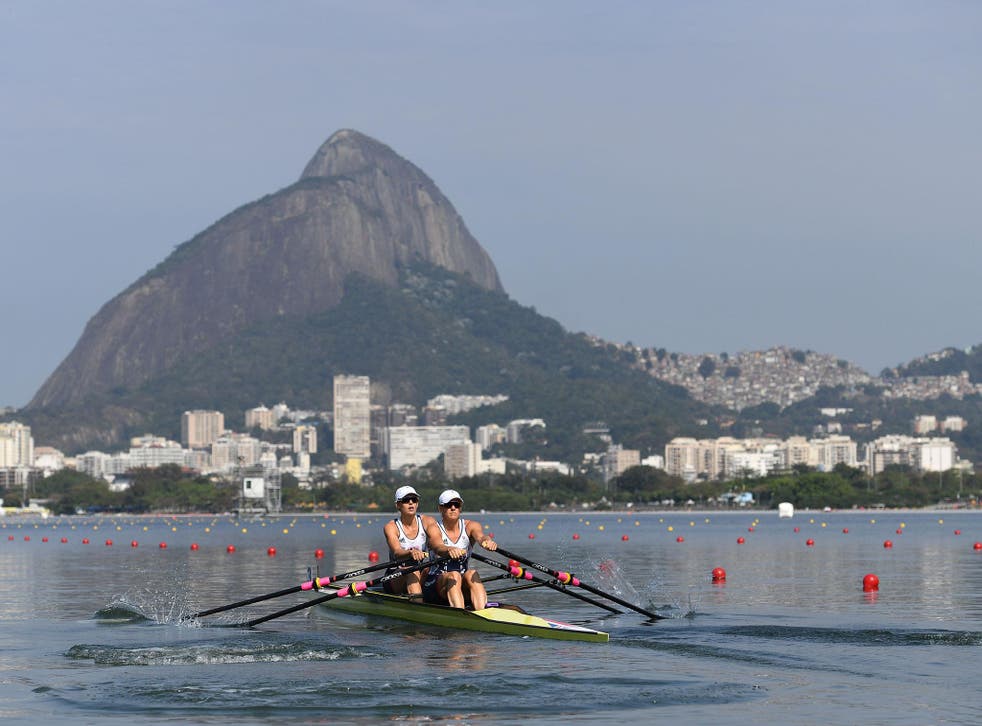 In a world rife with wars, civil and religious strifes, refugee crisis, terrorism and deep political chasms, it is refreshing to see the unveiling of the spectacular 2016 Rio Olympics in a simple, albeit graceful way.
It is indeed heartening to see that host Brazil and the participating global community has put the best foot forward to exemplify the core spirit of the games and sportsmanship to test the limits of human endurance and physical achievement.
Significantly, the highlight of the Rio Olympics is the participation of 10 refugee athletes, who will shine as a symbol of hope for their brethren, many of them displaced children, to bring global attention to the magnitude of the unprecedented refugee crisis of this century.
I hope the international sporting community will engage in a healthy competition to raise the bar of excellence in sports as well as humanitarianism, to promote global harmony, tolerance, understanding and mutual respect notwithstanding your faith, race, colour, nationality or ethnicity.
Atul M Karnik
New York
A solution to the Hinkley Point problem
I note your news articles with respect to the Chinese involvement for funding Hinkley Point C Power station. The news gets worse by the day.
An easy solution would be for the Government's National Savings and Investments bank to offer "pensioner bonds" or "energy bonds". This will resolve two big issues: foreign funding for essential safety critical infrastructure in the UK; and poor saving rates for savers and pensioners in the UK.
The last pensioner bond issued three or so years ago was quickly sold out, proving the market for these products. For the pensioner/energy bond, a structured offer could be made to ensure most pensioners were able to take part, with a decent return. Follow offers could be open to all UK NI number holders.
The benefit of this approach is that the UK owns the UK power plant, interest is paid to those living in the UK and pensioners get a decent return.
Whats not to like? Over to you, Mr Chancellor!
Steve Richards
Fareham
Political correctness gone mad
Responding to the latest criticisms over the costs of implementing its Gaelic Language laws, this time from Aberdeen, the Scottish government spokesperson claims the legislation enables a "proportionate" approach. Yet, as the example of Aberdeen shows, that is the very last thing it is, given that less than 1 per cent of the people of Aberdeen speak the language and local councillors believe that over the coming years they could be forced to spend millions on dual language signage and other initiatives.
Encouraging all aspects of our cultural and social heritage is a commendable objective, but such attempts must be balanced and pass the common sense test. Otherwise we have political correctness gone mad as identity politics stretches the limits of what is reasonable simply to emphasise difference.
Keith Howell
West Linton
More respect is needed for pedestrians
In the past few years, there has been a dramatic increase in those failing to stop at zebra and pelican crossings. Sometimes pedestrians have to for wait three or four cars within a safe stopping distance, even though it is daytime and good weather. While it is still wrong, missing a light or failing to stop on a crossing in a dark, rainy or foggy condition can be mitigated somewhat, as the driver does always have a good view and realises what she or he is doing.
Nor do alcohol or drugs appear to play much of a part, as the vehicles are not showing other signs of being out of control or in hours where people have been to pubs and clubs, etc. However, there are now many drivers of often large and expensive cars who seem to feel that they have the right to ignore the legal rights afforded to pedestrian, who may well have visual or hearing difficulties.
At present, this appears to be taken less seriously by law enforcers than drivers with improper documentation who are otherwise driving within the highway code. It also seems that insurance companies are overcharging poorer drivers with smaller, older vehicles to in some way subsidise those who like the insurance executives who have more expensive transport, yet whose standard of driving is no better and sometimes worse. Isn't it time that the major issue for traffic police should be driving standards above all else.
AR and KA Wainwright
Halstead
An early election is a risk May does not need to take
There is a strong feeling among political commentators that Theresa May might call an early election. However, the obstacles to an early election are considerable. The Fixed-term Parliament Act requires that two-thirds of MPs vote for an election if it is held before 2020. That is two-thirds of the total of MPs, not just two-thirds of those present and voting, so abstentions would count against the proposal. It is highly unlikely that other parties would be daft enough to give May the chance of five years with her own mandate.
The Act can, of course, be repealed by a simple majority, which the Tories gained in the 2015 election. However, then the bill to repeal would have to go through the House of Lords, where debate would be protracted and scathing. May would be taking a risk of damaging her good public image if she forced it through the Lords. At present she has a firm control of the Houses of Parliament and, like Gordon Brown in 2007, may well calculate that a secure majority is worth a risky general election. Add in the boundary changes that will benefit the Conservatives, and the early election seems a risk the Prime Minister does not have to take.
Trevor Fisher
Stafford
Register for free to continue reading
Registration is a free and easy way to support our truly independent journalism
By registering, you will also enjoy limited access to Premium articles, exclusive newsletters, commenting, and virtual events with our leading journalists
Already have an account? sign in
Register for free to continue reading
Registration is a free and easy way to support our truly independent journalism
By registering, you will also enjoy limited access to Premium articles, exclusive newsletters, commenting, and virtual events with our leading journalists
Already have an account? sign in
Join our new commenting forum
Join thought-provoking conversations, follow other Independent readers and see their replies