There's nothing new in the leaked memo – of course there's no plan B
Please send your letters to letters@independent.co.uk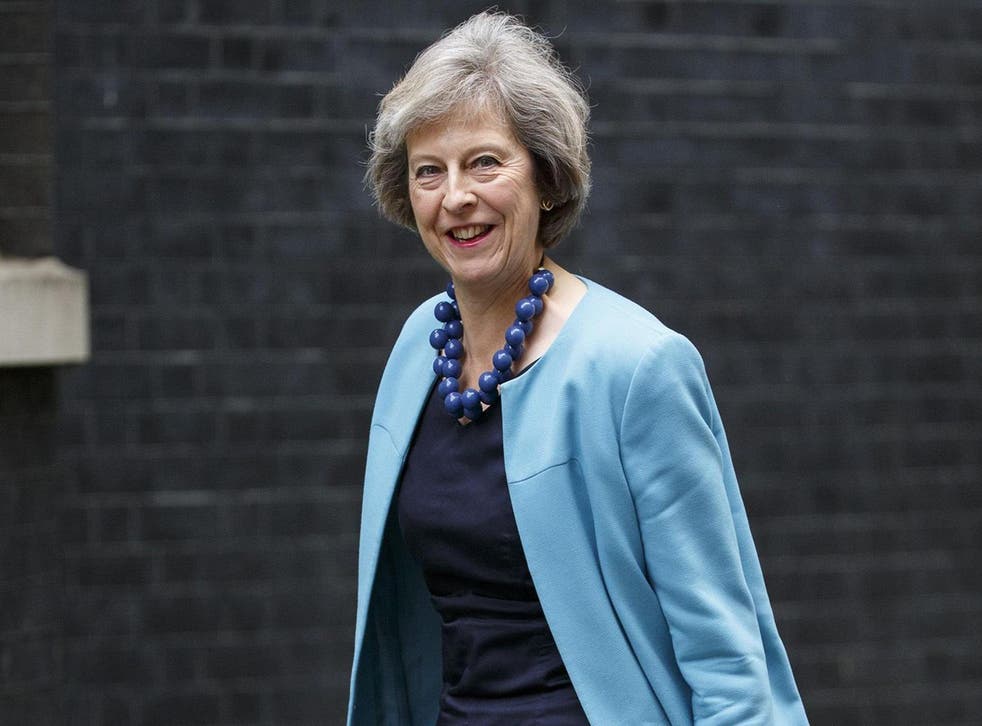 The recent leaked memo regarding Brexit revealed nothing new, as David Cameron constantly stated that he had no plan B for Brexit. Many Leave voters expected Article 50 to be implemented almost immediately, as it was indeed intimated by Cameron even before the election took place. Five months after the referendum, the Government still clearly has no plan B, and is struggling even to agree a common position on what Brexit actually means.
However, what is perhaps new, is the revelation that we are so tied to the European project, that knowing even now to untangle ourselves from it, is itself almost an impossible task. Cameron knew that it was always going to be impossible to break away, arguably one reason why he decided to jump ship on the morning of the result, rather than seeing the job through. The very fact that we are so intertwined with the European project, is an indication of how far the UK had been assimilated into something that the British electorate mistakenly thought was simply a "common market". Breaking free from this United States of Europe is therefore arguably a task on a par with Texas wanting to leave the USA. Cameron & co already knew this. Now the electorate does too.
Paul Dodenhoff
Leyland
Ambassador Farage
I am amazed that Theresa May doesn't want Nigel Farage to represent Tory interests in USA. After all she is representing Ukip interests in UK.
Rod King
Cheshire
Home ownership isn't the answer for all
As a long-term Labour Party member I am appalled that the chief executive of a Housing Development company was asked to lead an investigation into housing provision. It is widely believed that the lack of housing is due to land banking by the big six housing developers and their aim is to maximise house prices. The report does not look at rental homes, which is the only option for many and the provision is catastrophically limited.
This report has perpetuated the idea that home ownership is the ultimate goal. Few people realise that the sale of council homes was not to realise the dream of home ownership, but to ensure that the population has an asset to pay for their care in old age. As I and many people I know are finding, the chances of inheriting from our parents is non-existent.
Maureen Smith
Somerset
Let them eat cake
Theresa May is behaving like Marie Antoinette who is famous for delivering her infuriating words "Let them eat cake" upon learning that her French peasants had no bread to eat. May has a mountain to climb before she could deliver on her promise to create a fairer society. Discontent is growing at the Conservative's increasingly autocratic rule and sense of detachment from peoples' aspirations. Crime is climbing, many people hooked on drugs, gang memberships, illiteracy, food banks, unequal opportunity, grave injustices, the welfare system and unemployment. They are dragged in the mud of gruelling, humiliating and demeaning poverty, ill health and loneliness. Is it too late for Theresa May to avoid Marie Antoinette's fateful destiny or avoid the backlash that propelled President-elect Trump to power? Of course, not. She only needs to muster political will, resources, fairness, accountability and the pillars of good governance to mend our broken society.
Munjed Farid Al Qutob
London
Parents urged to boycott requests for children's country of birth information
When we urged a boycott of nationality and country of birth data collection in schools, we feared the School Census would be used for third party purposes, including immigration enforcement. We didn't know then that it already was.
It turns out that children's names, home addresses and school details are handed out regularly to the Home Office, which has requested information on almost 2,500 individuals in the last 15 months.
How can anyone take seriously the DfE's claims that that these new "foreign children lists" will be used to support children's education, and not given to the Home Office, when the National Pupil Database is already being used to target children?
Growing opposition to the policy now includes politicians across party lines following a successful motion of regret in the House of Lords. The National Union of Teachers has also felt compelled to remind the Government that "schools are not part of policing immigration".
In September we wrote to Justine Greening and asked her to scrap this risky and divisive policy.
At a meeting with us this week, the DfE confirmed that it plans instead to repeat the mistakes of the autumn census in January, when nationality, country of birth and home address will be collected from every 2-19 year-old in state-funded education in England.
All teachers, child minders and their employers can boycott these questions without fear of sanction and use "not yet obtained".
We urge all politicians to speak up for the rights of migrant children and families,
Gracie Mae Bradley, founding member, Against Borders for Children
Zita Holbourne and Lee Jasper, National Co-Chairs, Black Activists Rising Against Cuts UK
Jen Persson, coordinator, defenddigitalme
Liz Fekete, Director, Institute of Race Relations
Saira Grant, Chief Executive, Joint Council for the Welfare of Immigrants
Carolina Gottardo, Director, Latin American Women's Rights Service
Bella Sankey, Director of Policy, Liberty
Don Flynn, Director, Migrants' Rights Network
Aadam Muuse, Black Students' Officer, NUS Black Students' Campaign
Jim Killock, Executive Director, Open Rights Group
Gus Hosein, Executive Director, Privacy International
Maurice Wren, Chief Executive, Refugee Council
Lisa Matthews, Coordinator, Right to Remain
Pragna Patel, Director, Southall Black Sisters
Join our new commenting forum
Join thought-provoking conversations, follow other Independent readers and see their replies