Save your outrage about over-75s paying the TV licence fee – there are always winners and losers in democracy
Please send your letters to letters@independent.co.uk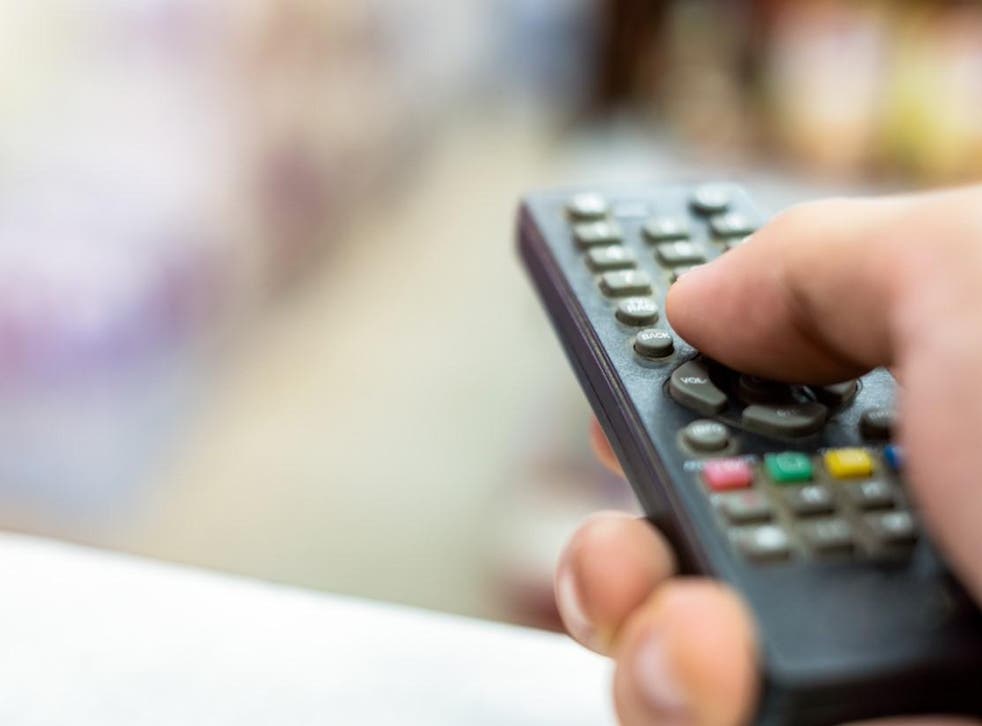 I found the level of indignation over the withdrawal of free TV licences for most people over 75 rather surprising.
Andrea Leadsom pointed out the other day that it was made crystal clear before the referendum that there would be winners and losers in the event of a no-deal Brexit. I should add that this was not my understanding, but who am I to disbelieve our politicians?
As most citizens of that age are not working, they therefore cannot lose their jobs. Bearing in mind the popular political saying "we are all in this together", they should then take a share of the downside in these troubled times.
However, having said all that, I wonder if this was the electoral demographic that Leadsom was thinking of when she made her speech given that historically this age group heavily favours the Tories?
Or am I being overly cynical?
Robert Boston
Kingshill
Independent Minds Events: get involved in the news agenda
It's not the BBC that is asking pensioners over 75 to pay for the BBC licence fee, it's our Conservative government as part of their attack on the BBC to level the so-called "playing field".
It's a typical Tory ploy, eg the Lib Dems carrying the can for university fees. This aim is to lower the standard of the BBC and give commercial TV less competition. Please don't let us fall for this. It's our Tory government doing this.
Rosanne Bostock
Oxford
Self-serving charlatans
Your paper kindly set out the key policies of the motley crew from which our next prime minister will be drawn.
It appears that after more than 10 years of continuous retrenchment, austerity and vanishing public services, each one now plans to increase spending while reducing taxation.
Such is the cynical deceit of our "betters". And I haven't mentioned the one whose vision is to prorogue parliament and thereby abolish our system of democracy.
Does the electorate really deserve these self-serving charlatans?
Tim Rubidge
Downton
Why are the media, TV and press giving so much time and space to what is, after all, a purely Tory tribal ritual?
The rest of us have no possible influence on the outcome, it will be foisted on us just like last time and that worked out well, didn't it?
One can only hope that this internecine squabble will prove to be the death throes of an archaic and truly awful political party and the dreadful and undemocratic system they represent.
D Leddy
Chertsey
What makes Huawei so bad?
Microsoft, Google, Amazon, Facebook, Spotify and even the BBC already know all about me and my whereabouts. They speak to me in French when I am in France. Why is Huawei different?
Paul Sheldon
Address supplied
Free Assange and Manning
Over the past decade, Julian Assange and WikiLeaks have revealed human rights abuses and a string of instances of corporate, government and intelligence agency corruption.
As scholars and citizens concerned with the protection of whistleblowers and a free press, with the ability to hold government to account for such abuses we call for the immediate release of Julian Assange and Chelsea Manning from prison.
We reiterate the concerns of the United Nations special rapporteurs regarding the ongoing mistreatment of Mr Assange and Ms Manning by the US and UK authorities, and affirm the statement of the United Nations Working Group on Arbitrary Detention that "the right of Mr Assange to personal liberty should be restored".
Professor Janet Grant (Open University)
Professor Iain Munro (Newcastle University)
Professor Kirstie Ball (St Andrews University)
Professor Gabriella Coleman (McGill University)
Professor Natalie Fenton (Goldsmiths University)
Professor Mehdi Boussebaa (Glasgow University)
Professor Marianna Fotaki (Warwick University)
Professor David Miller (Bristol University)
Professor Tim Hayward (Edinburgh University)
Professor David Courpasson (EM-Lyon Business School)
Professor Dima Younes (EM-Lyon Business School)
Professor Stefano Harney (Singapore University)
Professor Monika Kostera (Jagiellonian University and Södertörn University)
Professor Crawford Spence (King's College London)
Professor Dwayne Winseck (Carleton University)
Professor Daniel Muzio (York University)
Professor Prem Sikka (Sheffield University)
Professor Peter Fleming (University of Technology Sydney)
Professor Tony McCaffery (University of Sussex)
Professor David Lewis (Middlesex University)
Professor Bobby Banerjee (City University)
Professor Benedetta Brevini (Sydney University)
Professor John Keane (Sydney University)
Professor Carl Rhodes (University Technology Sydney)
Professor Eva Tsahuridu (RMIT University)
Professor AJ Brown (Griffith University)
Professor Graham Murdoch (Loughborough University)
Professor Simon Cottle (Cardiff University)
Professor Hugh Willmott (Cardiff University, City University)
Professor Patrick McCurdy (Ottawa University)
Professor Alan Bradshaw (Royal Holloway – University of London)  
Professor Mike Stewart (Open University)
Professor Jenny Hocking (Monash University)
Professor Brian Martin (Wollongong University)
Professor JT Chalcraft (London School of Economics)  
Professor Cory Doctorow (Open University and novelist)
Evgeny Morozov (independent writer)
Dr Owain Slomovic-Jones (Open University)
Dr Wim Vandekerckhove (University of Greenwich)
Dr Suelette Dreyfus (University of Melbourne)
Dr Cristina Neesham (Swinburne University)
Dr Harsh Jha (Newcastle University)
Dr Piers Robinson (co-director of the Organisation for Propaganda Studies)
Dr Philip Di Salvo (Università della Svizzera italiana)
Dr Andrea Teti (Aberdeen University)
Dr Einar Thorsen (Bournemouth University)
Dr Ewan MacKenzie (Newcastle University)
Dr Ulrike Mark (Leicester University)  
Dr John Boulet (Drexel University)
Robert Tibbo (Human Rights Lawyer)
Renata Avila (Human Rights Lawyer)
John Kiriakou (former CIA counterterrorism officer and former senior investigator, US Senate Committee on Foreign Relations)
Katharine Gun (GCHQ whistleblower)
William Binney (former technical director of the National Security Agency)
Craig Murray (former UK Ambassador)
Jesselyn Radack (former Justice Department legal ethics adviser)
Peter Tatchell (human rights activist)
Independent Minds Events: get involved in the news agenda
Mark Curtis (historian)
Andrew Fowler (journalist, independent writer)
Vladimir Radomirovic (editor-in-chief of Pištaljka and president of the Journalists' Association of Serbia)
Naomi Colvin (programme director UK, Blueprint For Free Speech)
Blueprint for Free Speech
Ciudadania Inteligente
Register for free to continue reading
Registration is a free and easy way to support our truly independent journalism
By registering, you will also enjoy limited access to Premium articles, exclusive newsletters, commenting, and virtual events with our leading journalists
Already have an account? sign in
Join our new commenting forum
Join thought-provoking conversations, follow other Independent readers and see their replies