Who can we trust to predict our post-Brexit future?
Send your letters in to letters@independent.co.uk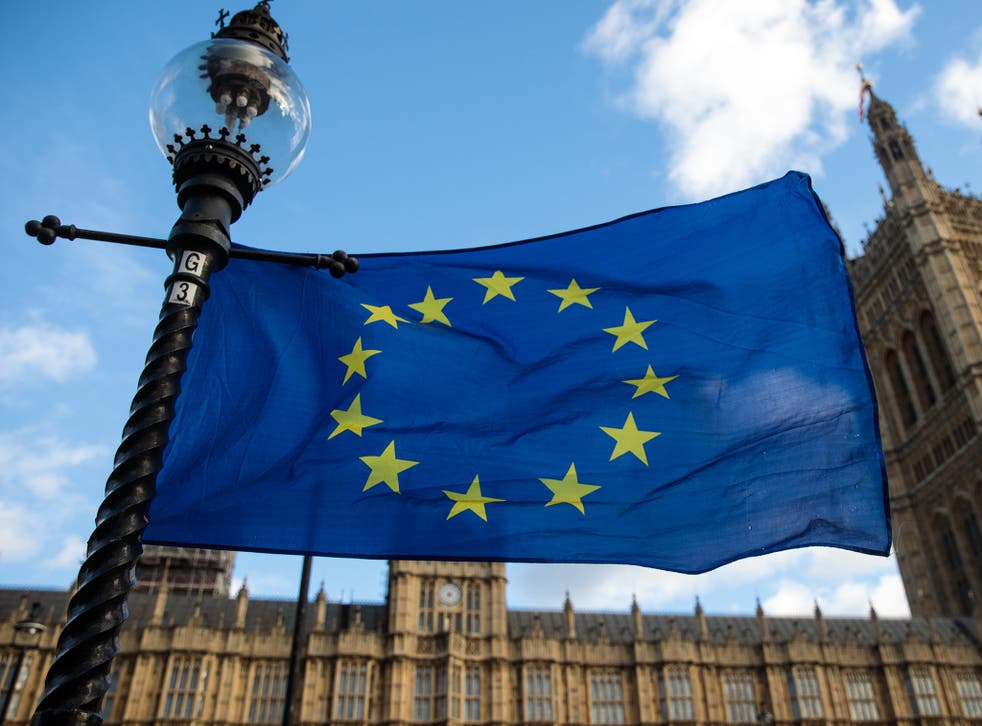 At times I just cannot understand the intelligence of some people. I see the opposition politicians and some of the Tories' own people being amazed that there has been no assessment of the economic situation post-Brexit. It amazes me in this respect as apparently no one looks or even considers the economic predicting that economists have undertaken even in recent times where over 99 per cent got it totally wrong – for instance, the financial crash in 2008.
At the base level and through time immemorial, economists are good at analysing the past, but they certainly have not a clue, if truth be told, about the future. Therefore people asking for predictions of how things will be economically in the future after Brexit are asking for something impossible, a pie-in-the-sky reality.
I know why people ask for this vision of the future – they require certainty and to know where they will be financially. But economists do not have the crystal ball most people think they have. To ask for them to predict our financial future is nothing more than a fool's errand.
Dr David Hill, CEO, World Innovation Foundation
Huddersfield
Michael Gove apparently has said that we can change the Brexit arrangements at the next general election if we don't like them. Does this clown not realise that this is far too important a thing to be a matter of party politics? Does he not also not realise that our electoral system is too deeply flawed to be acceptable as a way of affecting these matters?
Tony Baker
Thirsk, North Yorkshire
I call upon the public at large to put pressure on their MPs, this Government and the Labour Party at every opportunity to stop Brexit.
It is becoming clearer each day it will be a disaster economically for everyone in the country. Inevitably it will be the poorer sections of the community who will suffer the most. Businesses will move to mainland Europe, lucrative trade deals will not materialise, tax revenues will diminish, wages will lag behind prices and there will be further depletion of our public services.
Unless our politicians are made to face up to the realities of life for the majority in this country, they will continue to peddle their delusions of grandeur. Only if they openly admit the real situation can we be saved from this catastrophe. If they do not wake up then they will suffer the consequences themselves at the ballot box. But it will be too late for the rest of us.
Maurizio Moore
Brentwood, Essex
Is Jerusalem recognition just another tactic of Trump's?
Donald Trump the "America First" President has stirred the hornet's nest with his bombshell announcement that Jerusalem is the capital of Israel and he will be moving the US embassy from Tel Aviv to there. This has caused utter surprise worldwide and raised the ire of the all Arab and Muslim countries.
By doing so, he has stoked in this volatile region the fire of violence, hatred, hostility and destruction. By making a dormant issue into a hot issue, he is provoking conflict and destroying peace in the area. He has unnecessarily aggravated the situation and undermined the peace process between Israel and the Palestinians by kicking it into the long grass.
He has landed America into a diplomatic crisis by making such an irresponsible and uncalled-for statement. He cannot now claim to be a honest broker and neutral peacemaker in the dispute between Palestinians and Israelis. He is openly siding and supporting Israel by initiating this move.
He has no support from any major country for his action nor from the United Nations for creating this provocative situation. He is diminishing and alienating America in the eyes of world. Could it be that he has done it to deflect attention from something else?
Baldev Sharma
Harrow
Hawking knows what he's talking about when it comes to the NHS
I was happy to read that Stephen Hawking is joining a lawsuit against Jeremy Hunt to prevent further privatisation of the NHS. I am in total agreement with the lawsuit, and believe it's about time someone decided to stop the establishment thinking they can do just as they please because they are in a position of power. They're only in that position because we the people put them there.
Maybe if they actually listened to the doctors and nurses working in the job and found out what really needs to happen, politicians would get it right.
Jeremy Hunt is the worst person for his job because of his blatant disregard for anyone else's ideas and his blinkered stubbornness.
I hope they sock it to him and win.
Sarah Jane Wilson
Address supplied
Two-year degrees are the way forward
I fully support the introduction of two-year degree programmes. Buckingham University has done this for years with success. This new option offers what should have been available for years; it is one more step in moving Britain towards greater productivity and giving the young an opportunity to have less debt and an earlier entry into the workplace.
Paul Stone
Hambledon, Surrey
What it means to be Oxbridge-educated
David Ashton, in the Letters page on 9 December, proposes that any of his fellow Oxford University graduates be prevented, by Act of Parliament, from becoming prime minister.
Perhaps he should bear in mind, however, that all prime ministers are despised while in office, including Jim Callaghan and John Major, both graduates of the University of Life.
Peter Cunningham
Bath
An environmental concern worth noting
When I helped with a litter pick on a beach near Colchester recently, the most common items we found were cotton-wool buds with plastic sticks. These sticks used to be made of tightly rolled paper. Returning to this (possibly using recycled paper) and banning plastic ones could be a small contribution to this problem. I know that they are small but that makes them even more dangerous to the marine life that eat them. It is something worth telling readers of The Independent.
Elizabeth Hall
Colchester
Register for free to continue reading
Registration is a free and easy way to support our truly independent journalism
By registering, you will also enjoy limited access to Premium articles, exclusive newsletters, commenting, and virtual events with our leading journalists
Already have an account? sign in
Join our new commenting forum
Join thought-provoking conversations, follow other Independent readers and see their replies