Liberal Democrat Dennis Parsons is wrong – prostitution is abuse, not a career to aspire to
It's not a lack of social acceptance that kills and harms the women and (less often) men who sell sex. It's men. Specifically, it's very often the men who pay for sex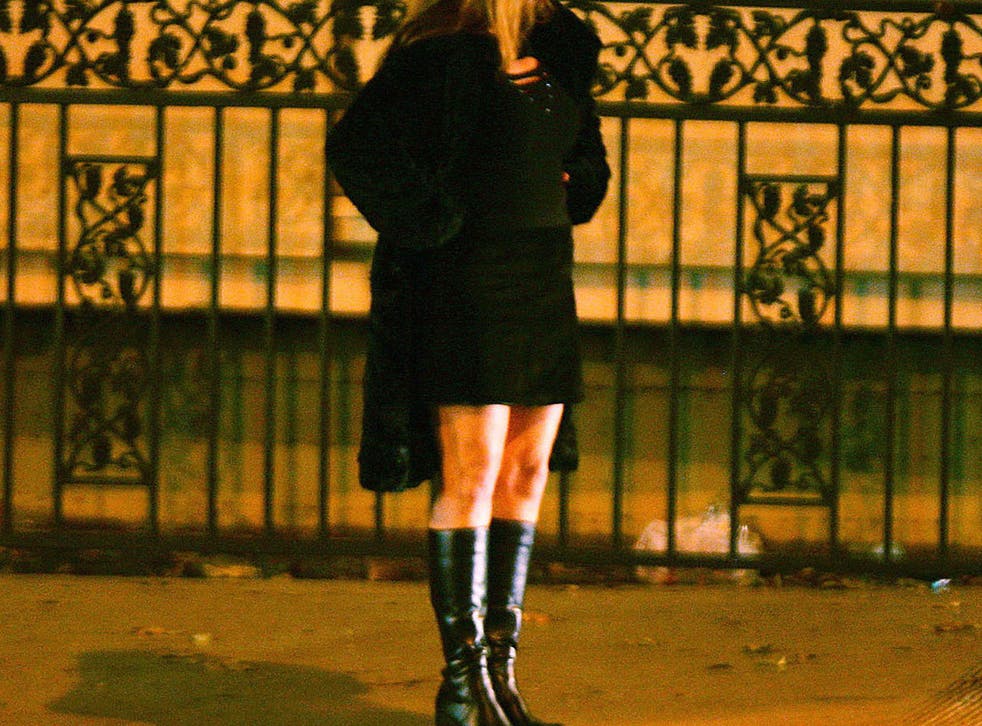 The revelation that Keith Vaz was unwinding from his work chairing parliamentary inquiries into the law on prostitution by arranging to meet young prostituted Eastern European men is a good reminder that whenever a man ventures an opinion about the sale of sex, we should ask what his hand in the game is. The best available data tells us that one in ten men has paid for sex.
According to Dennis Parsons, the main cause of harm in prostitution is people who insist that prostitution is a cause of harm. "The fact that we are asking 'should we seek to prevent people entering sex work?' is part of the problem," he told a special session of the Lib Dem conference. "You wouldn't ask the question 'should we prevent people becoming accountants?' You'd just take it for granted."
So great is Parsons's commitment to removing the stigma from prostitution, he even wondered out loud why school careers advisors shouldn't suggest it to pupils as a profession. Funny thing, stigma. The way people like Parsons talk about it, you might imagine it as an environmental pollutant – like lead, or microbeads. Someone, somewhere recklessly releases it into the water, and a hundred miles away a shoal of fish flaps to a poisoned end. But it's not lack of social acceptance that kills and harms the women and (less often) men who sell sex. It's men. Specifically, it's very often the men who pay for sex.
Keith Vaz stands down as Home Affairs Select Committee chairman
Steve Wright, convicted in 2008 of murdering five women in Ipswich after picking them up as a punter, didn't commit his crimes for lack of a career day presentation on soliciting. Lewis Pierre, who killed Daria Pionko in Leeds last year, did not do so as a result of extended immersion into radical feminism. In fact, he killed her next to a "managed zone" where all laws governing prostitution were suspended. If the allegedly protective message "sex work is work" could percolate anywhere, surely it would be there. Or think about the men who leave detailed reviews on Punternet addressing women's teeth, breasts, ability to submit to unwanted penetration while feigning delight and skill in suppressing their gag reflex: these cruel appraisals derive from the same entitlement and dehumanisation that enables these men to buy out women's consent in the first place.
Without stigma, there could be no prostitution. Before you can pay to have sex with someone, you have to believe that there's a kind of person it's OK to pay to have sex with: someone whose desire to have sex with you is an irrelevance to be purchased away, someone whose pleasure in sex is immaterial so long as they can perform whatever gets the purchaser going. Prostitution isn't work, it's abuse, which is why the sex trade needs trafficking, pimping and poverty to supply enough ready bodies to service demand. It's time to take all the stigma that Parsons identified and direct it at those who drive the vicious market in penetration: it's the punters who deserve it.
Register for free to continue reading
Registration is a free and easy way to support our truly independent journalism
By registering, you will also enjoy limited access to Premium articles, exclusive newsletters, commenting, and virtual events with our leading journalists
Already have an account? sign in
Register for free to continue reading
Registration is a free and easy way to support our truly independent journalism
By registering, you will also enjoy limited access to Premium articles, exclusive newsletters, commenting, and virtual events with our leading journalists
Already have an account? sign in
Join our new commenting forum
Join thought-provoking conversations, follow other Independent readers and see their replies