As the Richmond by-election result shows, Londoners will never forgive Zac Goldsmith for his ugly, divisive electioneering
Goldsmith focused on whipping up anti-Muslim prejudice with his attempts to smear his opponent Sadiq Khan as an extremist – despite there being no evidence that he is anything of the sort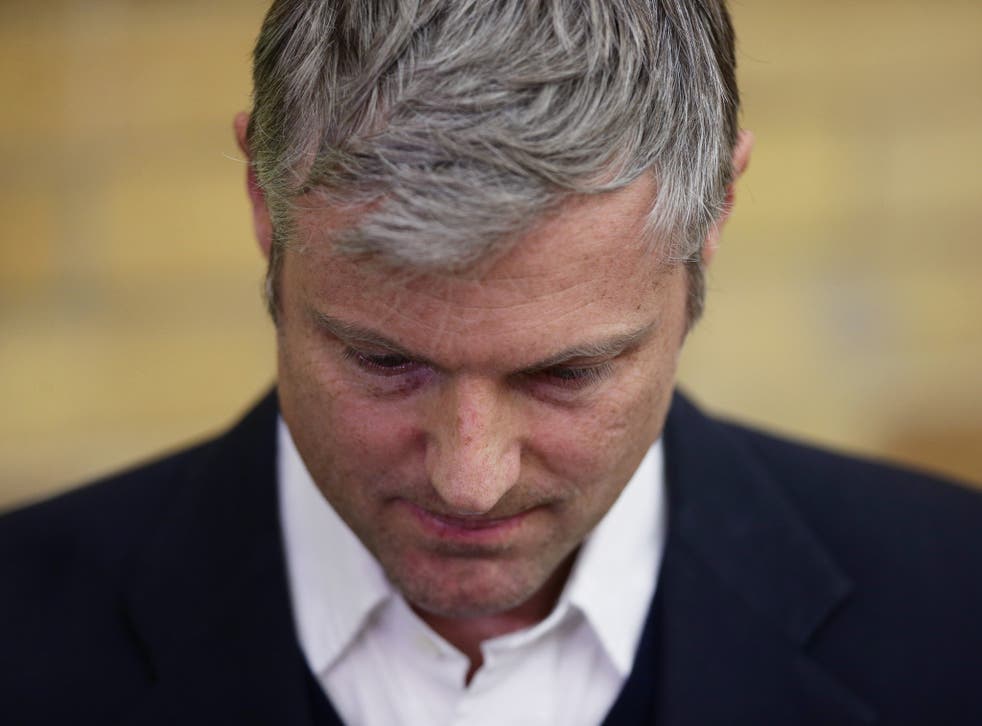 To understand the scale of the earthquake that shook Richmond Park and the Conservative Party last night it's worth taking a look at the betting. Defending a 23,000 majority, Zac Goldsmith was as short as 1-3 to win with Ladbrokes, having resigned his seat as a Conservative over the issue of Heathrow Airport expansion and stood for re-election as an independent. Without a Tory challenger and with the support of his local party (he was a Conservative in all but name), just a couple of days ago you could have backed his opponent Sarah Olney at 5-2, making her a long shot in what amounted to a two horse race.
I'm told that the bookmaker took twice as much money on Goldsmith as it did on his challenger. Plus ca change, you might say, given punters' lamentable recent record. Backing short-priced political favourites has put many a gambler on the road to the poor house this year.
What was different about this election, however, was that the pendulum swung in the opposite direction; to the progressive side.
Brexit, of course, was a big reason for that – perhaps the main reason. Goldsmith, a languid old Etonian who might have inherited an even bigger fortune had his late father not sunk a chunk of it into The Referendum Party that briefly eclipsed Ukip in the 1990s, was firmly in the Out camp. His constituency went just as strongly in the other direction, and the Liberal Democrats ruthlessly exploited that.
But as much as the result was a fierce rejection of Goldsmith the Brexiteer, it was also a rejection of Mr Goldsmith's ugly and divisive bid to become London's mayor.
During that campaign this supposedly "liberal Tory" shamelessly called upon many of the same plays used by the campaigns to exit the EU. The Brexiteers just indulged in even more broad-brush fear-mongering, targeting refugees and immigrants generally, than did Goldsmith, who focused specifically on whipping up anti-Muslim prejudice with his attempts to smear his opponent Sadiq Khan as an extremist, despite there being no evidence that he is anything of the sort.
It culminated in a revolting piece in the Mail on Sunday that used pictures of the 7/7 London bus bombing and saw Goldsmith warning of the danger of handing oversight of the Met "and with it control over national counter-terrorism policy" to that bally brown chappie who reads the Qur'an.
No dog whistle there. It was a naked attempt to portray Khan as an extremist terrorist sympathiser.
It wasn't an isolated incident, nor did Goldsmith's campaign confine its attention to white voters. Take the knuckle-headed attempt to woo British Indians by using photos of Goldsmith shaking hands with the Indian Prime Minister while alluding to Khan's Pakistani heritage in targeted leaflets, attempting to play on the difficult relationship those two nations have had.
Lib Dem beats Zac Goldsmith in Richmond Park by-election shock
Binita Mehta, a British Indian Conservative councillor was moved to label the tactic "stereotypical and patronising" in the Daily Telegraph. "Most of us care much more about bread and butter political issues: housing, tax and the NHS, just like other citizens of other ethnicities," she wrote. Quite.
And there was more besides.
It didn't play particularly well in London, an open, tolerant, global city within which a wide diversity of peoples live and, for the most part, get along just fine thanks very much (the same is true of some other parts of the UK too, by the way).
London rejected Goldsmith's offal. Now we have a Muslim mayor, his fear-mongering has been exposed for what it was.
You do rather wonder what Goldsmith was thinking. Perhaps he's just not that bright. Perhaps he should have come down from his ivory tower and spent some time talking to ordinary Londoners. He seems not to understand them too well and they've had to twice send him a message now, Richmond-upon-Thames having reaffirmed the verdict of London as a whole, making Goldsmith a two time loser.
Future candidates to run the capital should take note. The politics of hate and of fear don't play well here. If they want to win in London they should ensure that it is consigned to the dustbin of history – where Goldsmith's political career now resides.
Register for free to continue reading
Registration is a free and easy way to support our truly independent journalism
By registering, you will also enjoy limited access to Premium articles, exclusive newsletters, commenting, and virtual events with our leading journalists
Already have an account? sign in
Join our new commenting forum
Join thought-provoking conversations, follow other Independent readers and see their replies