As a gay Christian, I find this Republican panic about Lil Nas X particularly galling
There is a sad truth at the heart of it all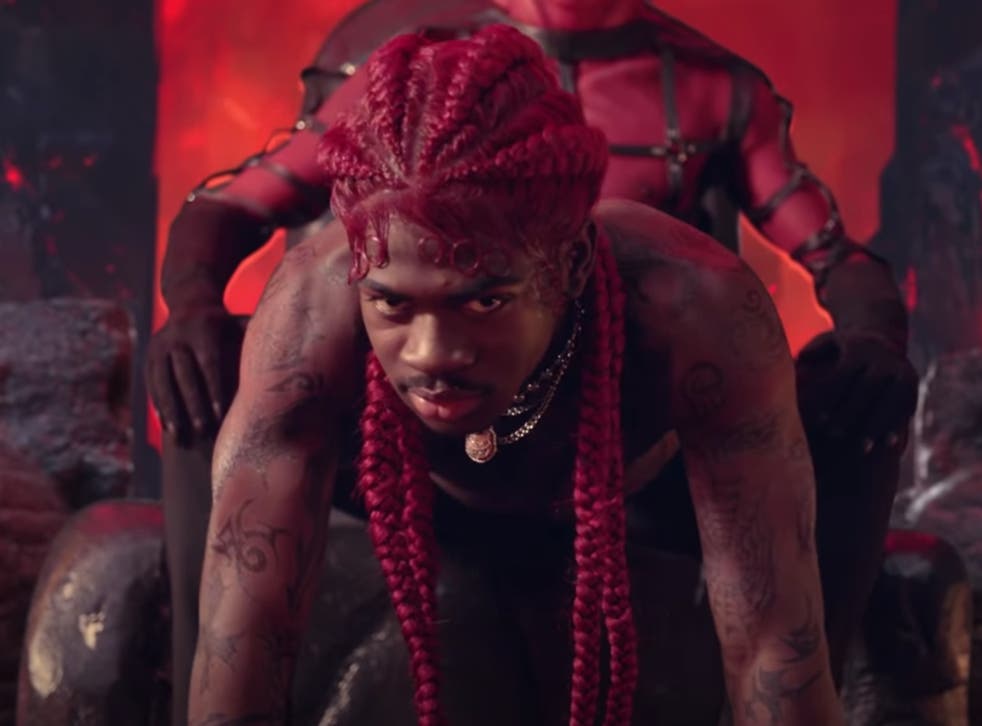 Leer en Español
Who knew the Old Town Road would take you to the South Dakota governor's mansion? Yesterday, Governor Kristi Noem started beefing with hip hop star Lil Nas X over his new, limited-edition "Satan Shoes," which purport to contain human blood and were inspired by his latest controversial music video in which he gives a lap dance to the devil. 
Not since Dan Quayle picked a fight with Murphy Brown has a politician engaged in such a stupid feud. Yet, this is only the latest example of Republicans using Christianity to fight a culture war. Earlier this month, Republicans here in Tennessee debated making the Bible our official state book. Apparently there is nothing more pressing in the Volunteer State than pointless virtue-signaling.
As a Christian and a gay man, I am a big fan of the Bible but have mixed feelings over Lil Nas X's video. What I am certain about is that Christ, while saying nothing about music videos and sneakers, said a lot about helping the sick and the poor. In the parable of the sheep and the goats, Christ instructs us to help those in need:
"We are in a fight for the soul of our nation," Noem tweeted about the aforementioned shoes. "We need to fight hard. And we need to fight smart. We have to win." One can only assume Noem is so eager for people to get right with God because in her state, they have been dying in record numbers. 
Throughout this pandemic, Noem has sided with former President Trump in his coronavirus culture war. She refused to institute a statewide mask mandate and never once shuttered businesses or churches, allowing the virus to spread uncontrolled throughout her state. With events like the Sturgis Motorcycle Rally, which attracted hundreds of thousands of bikers to South Dakota, she then allowed the virus to spread across the nation.
By her own admission, Dr Anthony Fauci — who has led the federal government's response to Covid-19 — warned her what was coming."Now Dr Fauci, he told me on my worst day, I'd have 10,000 patients in the hospital. On our worst day, we had a little over 600," Noem earlier this month told the crowd at CPAC, a conservative political conference, as though that was some kind of victory. What she does not mention is that South Dakota has led the nation – and world — in Covid deaths per capita, all due to her disastrous handling of this pandemic. 
Noem was warned. Jesus wept.
Particularly hard hit was South Dakota's Native American population, which data from Johns Hopkins University shows represent a disproportionate number of infections and deaths. Noem was frequently at odds with tribal leaders in South Dakota, going so far as to ask the Trump administration to intervene to prevent tribes from placing Covid checkpoints on state and federal roads within their reservations, which they had done in an effort to keep residents safe. 
Forty-eight percent of the state's Native American population lives in poverty, which may explain the discrepancy, as poverty has been found to increase Covid death rates. In fact, poverty is a major problem in South Dakota; 16 percent of its children live below the poverty line. Here in the Volunteer State, that number is even higher, with 22 percent of children living below the poverty line.
There is another way in which Tennessee mirrors South Dakota, too: our rural healthcare system is failing. Tennessee has consistently ranked at or near the bottom of states with regards to vaccine rollout, and while our state legislature was busy trying to end the separation of church and state, one of my county's only hospitals closed, leaving thousands of people here in Campbell County — where a fifth of the population lives below the poverty line — without a nearby medical facility. 
This is part of arecent and alarming trend of rural hospital closures in a largely rural state. A local hospital closing, as it did in Jellico, might mean a 30 or 45-minute drive to the next nearest hospital. These closures could be the difference between life and death for rural Tennesseans. 
As a voter and as a Christian, I am far more concerned about the poverty and lack of healthcare in rural communities than I am about Satanic shoes or whether the Bible joins milk, the smallmouth bass, and the cave salamander as official symbols of Tennessee. These are pointless distractions from the issues of the day, the things that could actually make a difference in the lives of the people these Republicans purport to represent. 
"He who oppresses the poor shows contempt for their Maker, but whoever is kind to the needy honors God," the Bible says in Proverbs 14:31. People in South Dakota and Tennessee — and throughout the heartland — are suffering because of years of Republican neglect. If Republicans like Kristi Noem really want to honor God, they should start paying attention to the needs of their people rather than engaging in a pissing contest over who is holier than thou. 
Join our new commenting forum
Join thought-provoking conversations, follow other Independent readers and see their replies