The Independent's journalism is supported by our readers. When you purchase through links on our site, we may earn commission.
How Lisa Kudrow's The Comeback took on Hollywood misogyny years before #MeToo – and spent over a decade paying for it
My self-isolation binge-watch led me to the realisation that the groundbreaking mockumentary was panned because it made men in entertainment examine their own sexism, not because it was bad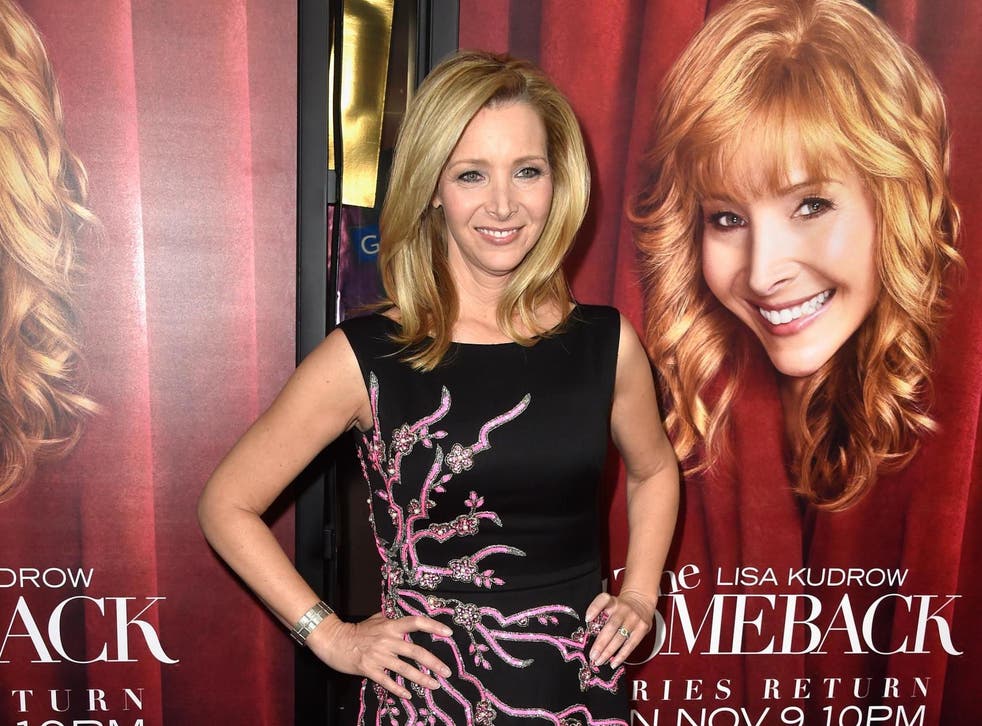 In my isolation purgatory, I've decided to re-watch The Comeback, the extraordinary series co-written by and starring Lisa Kudrow. Spending time with it again, I've realised just how perceptive and ahead of its time it really was, and I'm still questioning how it could have been so ignored – even loathed – during its lifetime.
For the uninitiated, the lifespan of The Comeback is telling in and of itself. It came to our screens in 2005, but, met by a lacklustre critical reception and poor ratings, it was cancelled by the network after just 13 episodes. In a rare Hollywood twist, it was picked up for a second season…a whopping nine years later. Though gradual audience recognition for this remarkable little show would later turn it into somewhat of a cult classic, with prominent critics even amending their original reviews to retrospectively point out how clever it really was, it's worth examining how we almost threw it away entirely.
If you've not seen the show – if you need persuading, I'm going to go out on a limb and say it's one of the best TV shows ever made – it follows a faded sitcom actress, Valerie Cherish, attempting to break back into show business.
Valerie's "comeback" is being documented for a reality show, the "uncut" footage of which we, the audience, get to see. While Valerie fervently projects an image of a celebrity in charge of her career to the cameras constantly filming her, we see the thing she desperately doesn't want us to – her humiliation. In the first season, she lands the role of an older "sexless" aunt on a new sitcom surrounded by a young, attractive cast, and is bullied, ignored and all but tortured by the show's male-writers (she even catches the showrunner pretending to have sex with an effigy of her). Through it all, she never stops smiling – and as long as the cameras are rolling, she never does.
But the very thing that makes the show so devastatingly funny is the very thing which made it so unpopular. Preceding the #MeToo movement by over a decade, The Comeback pierced right to the heart of Hollywood misogyny. What Valerie subjects herself to – and is subjected to – in order to survive an industry run by men, makes for brutally astute television, articulating experiences on screen that programmes like The Morning Show have only recently begun to grapple with.
The Comeback did this at a time when Hollywood refused to acknowledge its modus operandi – like Valerie, Hollywood lacked any kind of self-awareness. Hollywood's male fragility all but suffocated the life of the show. Some of the 2005 reviews make for uncomfortable reading (almost all written by men). "Kudrow's Valerie is so unsympathetic, unengaging, uninteresting and annoying it's impossible to root for her. It's hard not to root against her." I'll paraphrase: "it's impossible to empathise with a middle-aged woman trying so hard to succeed; it's not Hollywood's fault she's humiliated – it's hers!" Scores of reviewers echo this sentiment, constantly asking the question – "why should I care?" Not one of them considers Hollywood misogyny to be a reason.
Back in 2014, Tim Goodman from The Hollywood Reporter didn't hold back on his assault of the show either, suggesting that shows like "Curb or The Office or the American version of The Office or especially Gervais' far more eviscerating, insightful, painful and – key element here – funny series Extras", were clearly leaps and bounds ahead, apparently, doing what The Comeback "never could".
But what do those shows all have in common? They're written by and starring men. Ricky Gervais acting like the idiotic boss out of your nightmares? It was heralded as genius. David Brent could get away with the most hateable of things – and no matter what, he was a cultural hero. But it seems a woman "debasing" herself for laughs did not serve the mass-cultural appetite.
Words at the window: Social isolation and the Coronavirus

Show all 12
The explanation for the show's critical reception goes beyond an industry unwilling to face what it had put women through, however. At its heart was the inability of consumers and critics to watch a female comedian willingly degrade herself on her own terms. Where Gervais got lauded for playing a fool so that the masses could chuckle, Kudrow got panned for doing the same thing, but for also asking us to assess our own complicity in what her character has been reduced to. It is this contempt you read in review after review – sheer fury at having to watch the humiliation of a woman in a way that challenged their privileged position as viewers. Kudrow, in other words, was not adhering to the age-old contract of the passive female subject there to be consumed.
Like Valerie herself, the show has survived many hurdles, and you can now watch both seasons on Sky Comedy/Now TV. Its resurrection is due to a few things. But, like many unappreciated masterpieces, a loyal gay fanbase is key among them, with many queer people immediately seeing themselves in this Hollywood outsider, so desperate to be recognised for the star she believes she is. And, slowly but surely, as the television market has continued to diversify and broaden out its bases, Valerie Cherish has finally found the audiences she always deserved. The subtle brilliance of Lisa Kudrow's writing and performance means you'll often see the show in TV comedy round-ups, with Entertainment TV calling it "one of the best cult TV shows from the past 25 years."
The Comeback does what any profound comedy should always strive to – it doesn't rely on overt gags that really serve to remind the audience just how clever the writer is, but instead trusts in the vulnerability of its characters, allowing the ways they respond to the most testing of situations to bring out the comedy. 15 years on from The Comeback's first outing, I remain grateful to Lisa Kudrow for giving us Valerie Cherish, the funniest and most human of TV comedy heroes.
Register for free to continue reading
Registration is a free and easy way to support our truly independent journalism
By registering, you will also enjoy limited access to Premium articles, exclusive newsletters, commenting, and virtual events with our leading journalists
Already have an account? sign in
Register for free to continue reading
Registration is a free and easy way to support our truly independent journalism
By registering, you will also enjoy limited access to Premium articles, exclusive newsletters, commenting, and virtual events with our leading journalists
Already have an account? sign in
Join our new commenting forum
Join thought-provoking conversations, follow other Independent readers and see their replies