After the rape and murder of Lisa Skidmore, it's time the probation service admitted it is not fit for purpose
Six weeks before he murdered Lisa, Campbell told his probation officer that he felt like 'doing it again'. Nothing was done, and no report was ever made to the police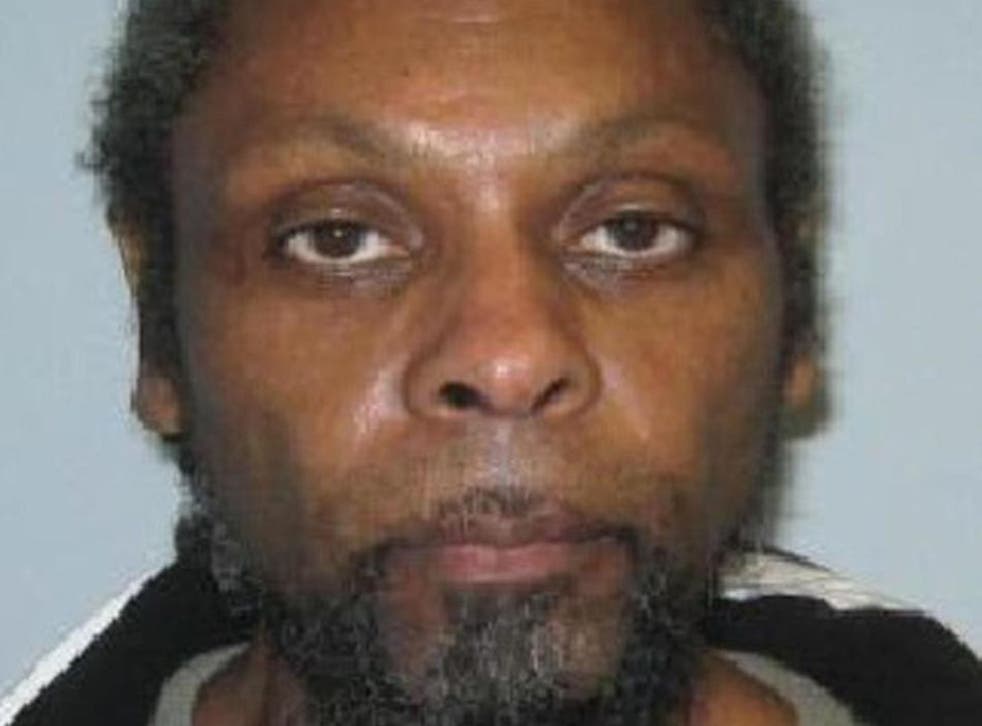 Lisa Skidmore was raped and murdered by Leroy Campbell in November 2016. He had been released from prison three months earlier after spending 17 years in custody for an attack on another woman, and had been in and out of prison for violence against women offences since 1983.
Six weeks before he murdered Lisa, Campbell told his probation officer that he felt like "doing it again". Nothing was done, and no report was ever made to the police. Three days before he killed Lisa, Campbell cased the house, and was caught on CCTV practising putting a ladder against the wall leading up to Lisa's bedroom window. The day that he murdered her, Lisa was off work sick.
When her elderly mother Margaret came to check on Lisa, two hours after Campbell had broken in, he strangled and beat her, and left her for dead. Campbell then set fire to the house, and escaped. A neighbour dragged Margaret out of the house just in time (Campbell had left the gas cooker on) and called the police.
The report on the independent review of the case of Leroy Campbell, by the HM Inspectorate of Probation, has found that failures to carry out the correct risk assessments prior to Campbell's release from prison meant that he was not correctly or adequately supervised; that there was no coordinated approach after release between probation and the police; an "utter failure" to take immediate steps to recall Campbell to prison when he disclosed to probation and the police that he was having thoughts about raping women again.
UK news in pictures

Show all 50
Had the correct steps been taken, the report concludes, Lisa's rape and murder, and the attack on her mother, would have been preventable.
This case is too familiar to me. Take the case of Theodore Johnson, who killed three former partners before finally being given a whole life sentence. In this instance, the failings were by mental health professionals that decided Johnson was safe to be released from a secure mental hospital.
Johnson's final victim, Angela Best, met Johnson shortly after he was released from a secure mental health unit following the deaths of two other women. The failings in the Johnson case began back in 1981, when, on trial for the murder of his first wife, who he pushed off a ninth floor balcony to her death, the judge directed the jury to find him not guilty of murder, but of the lesser charge of manslaughter, on the grounds that police had given evidence that Johnson was a "battered husband" who had been "bullied by his wife". Johnson claimed during his evidence that he suffered "months of provocation from his wife and had to do the housework and cooking'.
Leroy Campbell is also a highly dangerous man, so why was he considered to be "safe" for release, only four months before murdering Lisa? Perhaps institutionalised misogyny plays a part? Male violence towards women is so commonplace, and often viewed as less serious, and on top of that, when decisions are made about a person being "a danger to the public" or not, the stark reality is that often women are not considered to be part of "the public".
Let's just think about Campbell's history of violence against women. In 1983 he broke into a nurse's home and attempted to strangle and rape her. Campbell was sentenced to seven years, of which he served half. In 1991, he broke into a house and repeatedly raped a woman in front of her five-year-old son. He was jailed for ten years, but was released early on "good behaviour". ln 1999 he broke into a house, tied up and sexually assaulted a young woman working as an au pair. Campbell was given five years for false imprisonment, three for aggravated burglary and eight years for the indecent assault. He was recommended for release by the Parole Board in June 2016, and arrested four months later for murder, attempted murder, rape, arson with intent to endanger life and intent to cause explosion. In 2017, Campbell was finally given a whole life tariff.
I spent the day with the Skidmore family earlier this year, including Margaret, Lisa's mother who had been left for dead by Campbell. "If somebody came to you and said, 'I'm a sex offender and I feel like I want to do it again', what would you do? Ignore him so he does the same to another woman?" Which is, tragically, exactly what happened.
If you have been affected by sexual violence, you can find help via the NHS Rape Crisis offers specialist support for women and girls; and the The Survivors' Trust supports people of any gender
Register for free to continue reading
Registration is a free and easy way to support our truly independent journalism
By registering, you will also enjoy limited access to Premium articles, exclusive newsletters, commenting, and virtual events with our leading journalists
Already have an account? sign in
Register for free to continue reading
Registration is a free and easy way to support our truly independent journalism
By registering, you will also enjoy limited access to Premium articles, exclusive newsletters, commenting, and virtual events with our leading journalists
Already have an account? sign in
Join our new commenting forum
Join thought-provoking conversations, follow other Independent readers and see their replies