I cannot accept that these new rules have been designed to benefit Liverpool
Why is our city being singled out as the only area to face these draconian rules? Liverpool's history with the Tories makes me question this government's motivations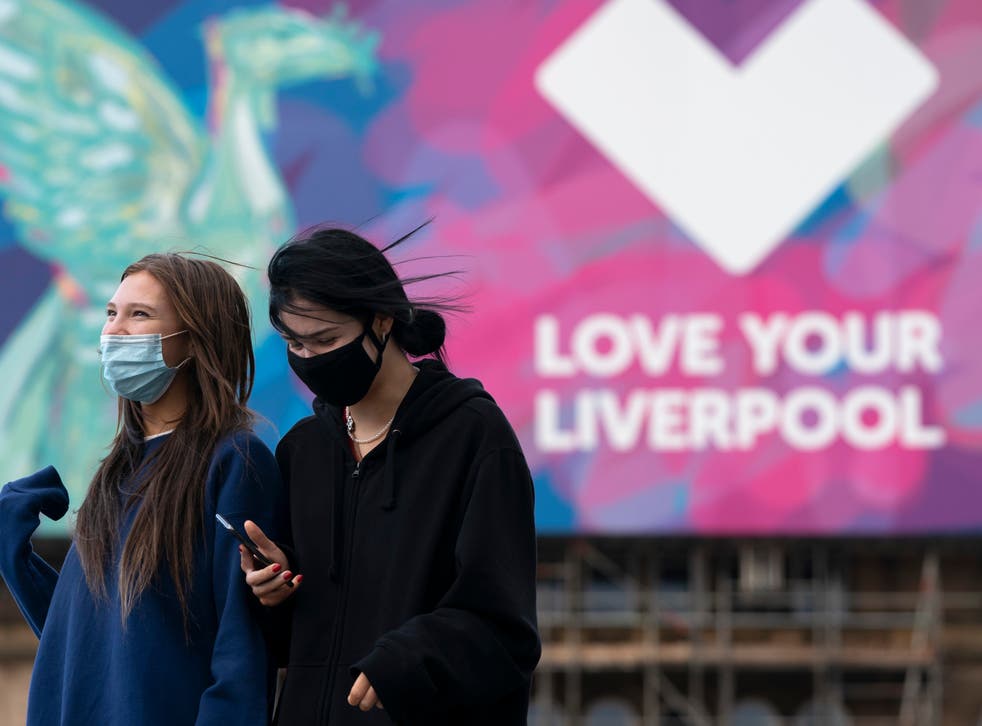 Boris Johnson's announcement that the Liverpool City Region will be the only area currently at the "very high alert" level under the new three-tier system has left Liverpudlians like me angry and confused. Although I am concerned about the rising number of cases of Covid-19 in the area, Liverpool's history with the Tories makes me question whether the current government really has our city's best interests at heart.
Liverpool is famously anti-Tory. Since 1997, at least 13 of Liverpool's 15 parliamentary seats have been held or won by Labour at each general election. As a young person who was born in Liverpool in the late 90s who and has lived in Merseyside ever since, I know that being called a Tory is just about the worst insult there is.
There is good reason why the people of our city are so at odds with the Conservatives. My family, teachers and the people who form my local community were keen to educate me about this as I was growing up. Much of the distrust stems from Margaret Thatcher's years as prime minister. Her government infamously discussed a "managed decline" of Liverpool after the Toxteth riots in 1981, in which they would reinvest money that would have been spent on regenerating Liverpool on "more promising areas".
Thatcher also served as prime minister during the 1989 Hillsborough disaster, in which 96 Liverpool fans tragically died. Thatcher's press secretary, Sir Bernard Ingham, wrote to Thatcher to say "the tanked up yobs", referring to the Liverpool fans in attendance, were to blame for the disaster and Liverpool has never forgotten Thatcher's failure to condemn The Sun's front page headline, "The Truth", which claimed that Liverpool fans "picked pockets of victims" and "urinated on the brave cops".
It took until 2016 for a jury to declare that Liverpool fans were not responsible for the Hillsborough disaster. Many Liverpudlians blame Thatcher's inaction and cohorts with the police for the 27 years it took for the victims to receive justice.
Thatcher's legacy when it comes to refusing to defend Liverpool has seemingly influenced the current prime minister. Boris Johnson published an article in 2004, when he was editor of The Spectator, that described Liverpudlians as having a "tribal sense of community", going on to state that "they see themselves whenever possible as victims, and resent their victim status; yet at the same time they wallow in it."
When Johnson became prime minister last year, Maria Eagle, Labour MP for for Garston and Halewood, asked him to apologise to the city for publishing this article but he refused.
His government's approach to increasing Liverpool's lockdown measures has been characterised by this kind of disdain. The Metro Mayor of the Liverpool City Region, Steve Rotheram, admitted to having found out about Liverpool's Tier 3 status via newspaper leaks and yesterday, shortly before Boris Johnson's briefing in the House of Commons, Matt Hancock invited Merseyside MPs to a Zoom meeting with just a 10 minute warning.
Furthemore, the government has failed to address why cities such as Nottingham, who currently have higher rates of Covid-19 than Liverpool, have not been placed in the "very high alert" category. A report has also shown that wealthier areas with high rates of the virus, particularly those represented by prominent Tory MPs, are avoiding strict lockdown measures.
So why is our city being singled out as the only area to face these draconian rules? It feels, at best, like an experiment, using Liverpool as a testbed to trial how the economy will survive another lockdown and, at worst, a punishment for refusing to vote Conservative.
I am so proud to be from Liverpool. I have seen first-hand the city regenerate and recover from the devastating effects of the Thatcher government in the 1980s. It became a European Capital of Culture in 2008 and I have seen countless new and exciting small businesses open and thrive over the years. It is a city full of people that genuinely care about the community and protecting our city's unique personality, which is why yesterday's announcement was so devastating.
Today in Liverpool the mood is one of anger but my fury is motivated by fear, as I worry that the Conservative government will not do enough to help our city survive the effects of their new lockdown measures. I cannot accept that these new rules have been designed to genuinely benefit Merseyside, not least because this is something that the Tories have never been interested in doing but also because they refuse to explain the science behind these specific measures.
Our city has come too far in expanding its economy and its community for these things to collapse based on the government's arbitrary guessing games of what might potentially reduce Covid-19 cases. I only hope that the restrictions are lifted before the damage done to Liverpool's spirit becomes irreversible.
Alice Porter is a freelance journalist who has written for Penguin, NME and The Mancunion. She has lived in Merseyside all her life
Join our new commenting forum
Join thought-provoking conversations, follow other Independent readers and see their replies