These local elections could be a nightmare scenario for Jeremy Corbyn
The most interesting contest will be in the West Midlands, where Andy Street, the former John Lewis managing director, is hoping to defeat Labour MEP Sion Simon in a region packed with marginal parliamentary seats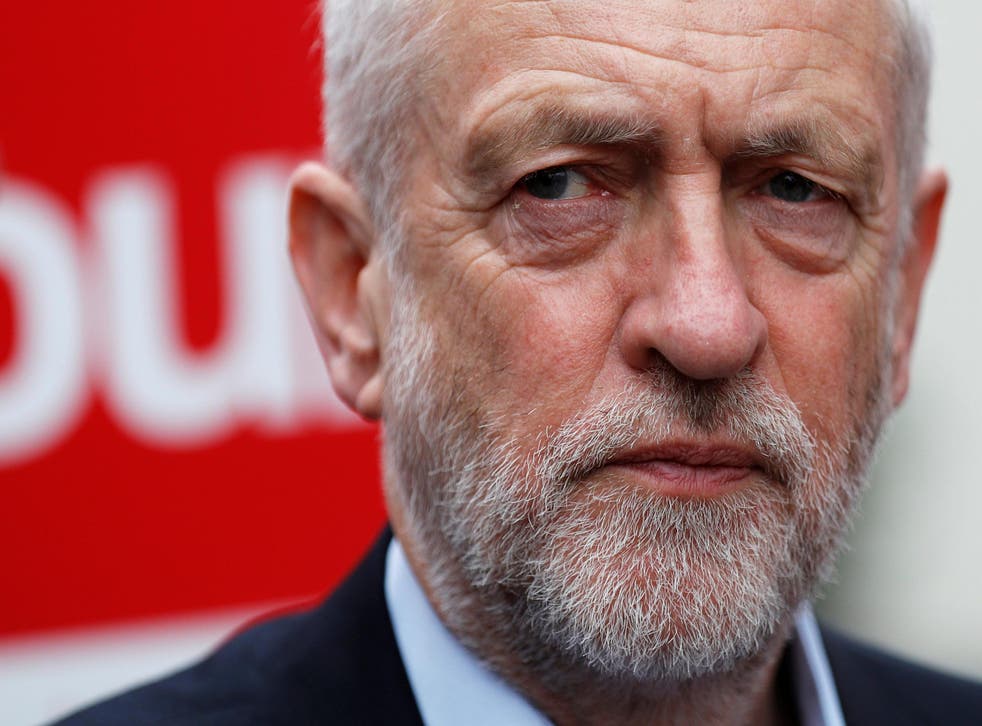 Local elections are not normally good guides to the next general election. But Thursday's local authority contests in England, Scotland and Wales will be the exception to the rule that governments usually suffer a protest vote which benefits opposition parties. Labour is likely to be stuck with an unwanted label: the first opposition to lose ground in town hall elections three years running.
It is unusual for town hall contests to take place in the middle of a general election campaign, which has inevitably eclipsed them. The parties have already diverted their energies to their general election targets.
The local elections will tell us something about what to expect on 8 June. But not everything. Some people vote differently in local and national polls; in some areas, a local issue will matter. The worry is whether people bother to vote tomorrow with a bigger event only five weeks away. Theresa May should really have ensured they were held on the same day as the general election, as happened in 2010 and 2015 in England. The turnout in the local polls is normally in the 30-35 per cent range, so it could be even lower this time.
UK General Election 2017

Show all 47
The local elections were already giving Labour a headache; May's decision to call a snap election next month made it even bigger. Jeremy Corbyn is unlucky that this year they take place in England's 34 county councils. Before they were last fought in 2013, the Tories enjoyed a majority in all of them except Cumbria. So this is difficult terrain for Labour, which now controls only Derbyshire and Durham. The inevitable read-across to the general election puts Labour under pressure to do well in the Midlands and North, where May is pitching hard for working-class votes and targeting parliamentary seats Labour would regard as safe in normal times.
After the Brexit vote, we are not in normal times. Another complication for Labour is that Ukip won 20 per cent of the county council votes four years ago. With the party's mission accomplished, and May heading for a hard Brexit, that is bound to fall. Labour's nightmare scenario is that Ukip supporters – and some Labour voters who backed Leave last year – switch to the Tories. If it happens on Thursday, Corbyn could be powerless to stop a repeat next month, with devastating consequences for Labour.
While Ukip is on the wane, the Liberal Democrats will be keen to show that they are on the rise again. One key question will be whether they can recover ground in the South West, where they were wiped out by the Tories at the 2015 general election but where their anti-hard Brexit campaign may have limited appeal in a region which voted Leave last year.
The only strategy for Labour on Friday might be to say that its headline losses are lower than the worst case scenario of hundreds of seats, that Corbyn had confounded his critics and would do so again next month. It won't cut much ice, but might be as good as it gets.
General Election 2017: What you need to know
Labour also has presentational problems in Scotland, where all 32 authorities are up for election. The SNP could make more gains, and Labour could lose Glasgow, seen as its last bastion north of the border. The Tories will be hoping for signs of a revival to give them hope of winning up to 10 Westminster seats in Scotland next month.
Wales, where all 22 councils are being contested, could see Labour lose more seats than in England, as it did well when the authorities were last fought in 2012. There could be more cheer for the Tories, with opinion polls pointing to general election gains in another former Labour heartland.
Indeed, the political map could look very dangerous for Labour by Friday, with the party retreating to its remaining strongholds in London and other English cities. The momentum will almost certainly be with May, just when Corbyn desperately needs some to show that Labour is still in the general election game.
The history books may look back on 4 May for a different reason. Metropolitan mayors will also be chosen in six city regions including Greater Manchester, Liverpool and the West of England, with significant powers including economic regeneration, transport and housing (and in Manchester's case even health and social care).
The most interesting contest will be in the West Midlands, where Andy Street, the former John Lewis managing director, is hoping to defeat Labour MEP Sion Simon in a region packed with marginal parliamentary seats. Labour did better than the Tories here at the 2015 election but a symbolic defeat for Labour might produce calls by Corbyn's critics for him to stand down before the general election – which, of course, he won't.
Will May extend this experiment with devolved democracy if the new metro mayors earn their corn? Probably not; the word in Whitehall is that she is less keen than the Cameron-Osborne team which introduced it. Sharing power, it seems, is not in the May playbook.
Register for free to continue reading
Registration is a free and easy way to support our truly independent journalism
By registering, you will also enjoy limited access to Premium articles, exclusive newsletters, commenting, and virtual events with our leading journalists
Already have an account? sign in
Join our new commenting forum
Join thought-provoking conversations, follow other Independent readers and see their replies