The local election results are a disaster for Labour, no matter what its supporters say
If Remain supporters are still angry at Corbyn's attitude towards Brexit, Labour may lose even more voters in the general election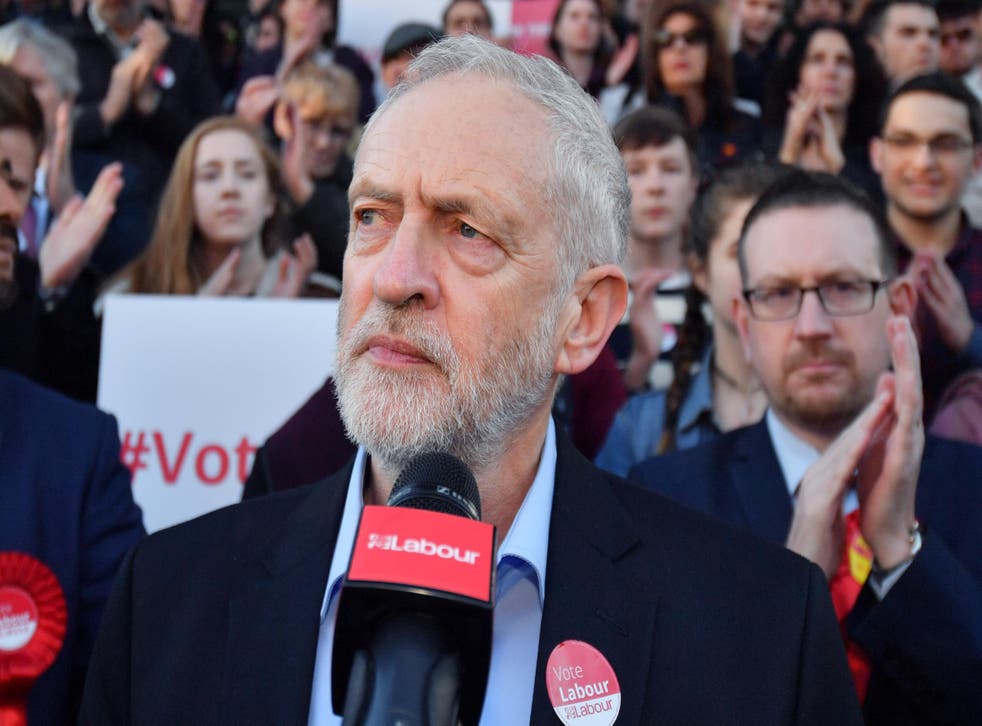 Friday's local election results are an unmitigated disaster for the Labour Party. If there was a "Portillo moment" – an individual result which, like senior Tory Michael Portillo's loss of his seat to Labour in 1997, will come to symbolise a political landslide – it was in Glasgow, where the party lost control of the City Council for the first time since 1980.
Gordon Brown's experienced former pollster Deborah Mattinson recalled running focus groups as recently as 2012, in which even disgruntled voters affirmed that "Glasgow is Labour and Labour is Glasgow." But in this working-class heartland, where the SNP will now dominate the council, it wasn't just nationalists who flourished from Labour's collapse. Shettleston, a Glasgow ward with the lowest life expectancy in the country, is now represented by a 20-year-old Conservative councillor.
Does this guarantee a Tory landslide in the general election, just a month away? Yes and no. People vote differently in council elections from the way they vote when selecting an MP. As John Curtice has already pointed out, this is a mantra to which the Liberal Democrats will cling as they absorb a weaker than expected performance.
The fallout from the Brexit referendum is likely to have a sharper impact in June than it did yesterday. A majority within the Labour Party has broadly opposed Brexit, but that is not true of its leader, Jeremy Corbyn, who after an ambivalent relationship with the Stronger In campaign issued a three-line whip for his MPs to vote for Article 50 in the House of Commons.
Local elections: 60-second round-up
There was no reason for informed Remain voters to punish local Labour councillors – many of whom campaigned to stay in the EU. But Lib Dems running against Labour or Conservative MPs who voted for Article 50 are more likely to pick up a few Remain voters, however articulately those beleaguered MPs may defend a decision to abide by the result of a democratic referendum. London MPs who defied Jeremy Corbyn to reflect their constituents' majority views – like Tulip Siddiq, Karen Buck or Rupa Huq – will be hoping against hope to buck the trend.
A slim majority of voters, of course, did vote for Britain to leave the European Union and Theresa May's team will be campaigning to absorb them en masse. Ukip, outflanked by May's new populism, is missing in action.
May's personal ratings are high, and the Conservative Party has been obsessive about defining this election as a rating on her leadership. If you're sick of hearing the phrase "strong and stable leadership", think how Conservative candidates themselves must feel. Confidential instructions sent out to prospective parliamentary candidates this week read: "this election is not about local issues. You are Theresa May's candidate in your area and this election is about who is best to provide strong and stable leadership." To several PPCs who have campaigned long and hard on local issues in their area, such dictats have felt particularly galling.
UK General Election 2017

Show all 47
The Tories are nonetheless on course to win – any Momentum supporter who argues otherwise is living a fantasy. We haven't yet seen the stacks of Tory opposition research into Jeremy Corbyn's IRA-dalliances, which will no doubt find their way into the conservative press a week or so before the election. Labour still have advantages when it comes to constituency boundaries, especially in England, and the Tories will struggle to turn their poll lead into seats – results from Friday give them only four percentage points more than David Cameron achieved in the last general election.
Furthermore, London and several other Labour-dominant metropolitan areas which did not hold local polls are not reflected in that result. But it is an extraordinary achievement to win Tory mayors in the Tees Valley, and the West Midlands, especially given the long local record in the latter area of Labour candidate Siôn Simon.
If you're a Labour voter, and you hear mutterings from the Tories in the next few weeks about the results in the local elections not being good enough, it doesn't mean you should take heart. It simply means that the Conservatives are carefully managing expectations for the final June result. On recent form, less than a 100 seat majority would be considered by the pundits as a disappointment for Theresa May. No wonder her spinners are carefully briefing now that it might only be a majority of 60.
Join our new commenting forum
Join thought-provoking conversations, follow other Independent readers and see their replies