A year of the pandemic has taught us that all that really matters is love
We respond as people living through the 'Black Death' in 14th Century Italy did: we flee into food and drink, music, sex, God, companionship, family, clothing, beauty – and love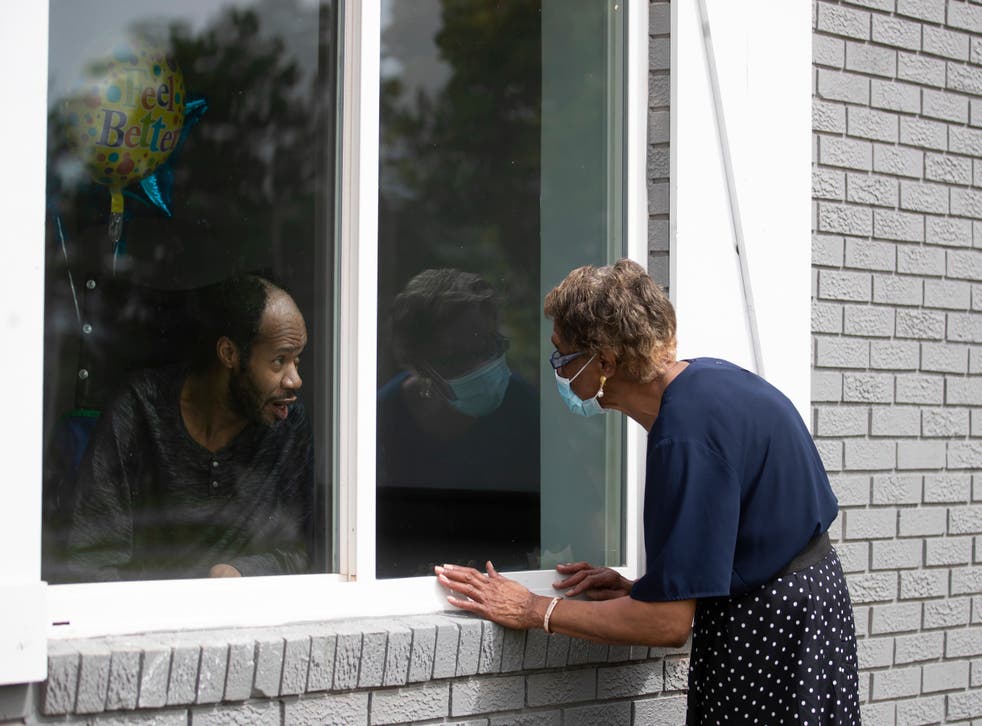 A writer of fiction and drama is never alone. A time like this is a test of limits and depth. For a writer, the solitude can drape its arms around you like the old friend that it is. Together, without question, you seek the range and the measure of it – as usual.
Other people now are observed even more closely than usual for their qualities, for their stories – and for what they add to that inner place where you work.
This is a hard thing to admit, because it has a quality of cruelty: but a lockdown like this – a quarantine like this – becomes another journey to that place where the stories are, and the voices are.
I can neither read nor speak Italian, and so Boccaccio is closed to me. I have to rely on the skill and the beauty and the truth of others. But, through them, his "Decameron" has taught me about much more than survival. It has taught me about love, and also about competition; salvation, too, and joy. The one hundred little stories are each an enviable miracle, and each one is about love: its redemptive power; its chicanery; its music.
It was written during the pandemic known as the "Black Death" – and everything in that time is as exactly as it is now. We respond as people in 14th Century Italy did, because we want to flee: into food and drink; into music; into sex; into God; into companionship and family and clothing and beauty. Into love.
Read more:
We know now, as Boccaccio did, the necessary pleasure of companionship; the wisdom of the body as it connects. Our own fragility in the face of these facts.
The little stories: all one hundred of them, are actually a medieval tournament of love. A contest. A contest, too, in survival; as Boccaccio tells himself – through his storytellers – that he, too, must live; because life and living life is the measure of it all. We have a bold obligation to do this. Each of the little tales are also a kind of tribute to the invisible; and a paean, too, to that which we can touch, see, smell, taste and hear.
We may have been born into noise, but our beginnings are in silence – and the beating of a heart above and around us; then muffled sounds, whose timbre we recognise when we come into this world.
That sound and timbre is love – and maybe what we are all trying to do, in our way, is to get back to that. Maybe what a writer of fiction does – maybe what a playwright does – is try to get back to that primal moment, but in front of other people. Life is an exposition, after all.
This lockdown has made the world small: even as a probe has landed on Mars; even as we share this invisible "Angel Of Death" which has now caused us to divide ourselves between "believers" and "disbelievers". Typical plague behaviour.
Read what happened during the Black Death – read about the Flagellants; and all of the appearances of Christ everywhere; and the bawdy behaviour; and the peasants rising, and nothing is new. Except maybe love. Define it as you will, but it has to be what you seek in all of this. It is the measure of our humanity.
One morning, recently, I was awakened by a strange sound. I looked outside and there was a vixen, herding her cubs down the road. The road was Great Marlborough Street, in the heart of the West End of London, and she must have come from the nearby square – where there are trees and some nature. She was talking to them, instructing them as they followed behind her.
There is a park near me, and sometimes I go there with a dear friend who lives nearby and we watch the ducks and the swans and the geese, and not say much; because there is nothing to say in front of nature. The measure of our travel is simple: back to the basic things that constitute our humanity: like love and work and laughter and good food and clear conscience. Not a clean one: but a clear one.
From the sixth day of the story-telling: Boccaccio writes:
"Love, from thy clutches could I but win free,
Hardly, methinks, again
Shall any other hook take hold on me."
If it is not possible nor desirable to love anyone else, self-love will do. Walt Whitman wrote, "Song Of Myself". This pandemic unleashes honesty – or, at least, it should. And clarity, too.
The other day, walking down an empty Regents Street, I suddenly looked up and saw what was happening. I saw the curve of the Nash terraces, I saw the Wren Church at its end. I saw the sweep down to Green Park and the imperial statues dotted around, and suddenly the entire panorama of our culture made itself known to me.
And then, I thought of someone I loved – and the whole panorama of him was known to me; for a split-second, like the vista. Like the vixen walking her babies down the road at sunrise; like this Plague, which will cease, but will always be with us. Like work and the purpose of life – a purpose that is continuously being shaped.
And what Hemingway wrote is true: "The world breaks every one and afterward many are strong at the broken places."
Register for free to continue reading
Registration is a free and easy way to support our truly independent journalism
By registering, you will also enjoy limited access to Premium articles, exclusive newsletters, commenting, and virtual events with our leading journalists
Already have an account? sign in
Register for free to continue reading
Registration is a free and easy way to support our truly independent journalism
By registering, you will also enjoy limited access to Premium articles, exclusive newsletters, commenting, and virtual events with our leading journalists
Already have an account? sign in
Join our new commenting forum
Join thought-provoking conversations, follow other Independent readers and see their replies