I've no longer got FOMO, I've got fear of joining in. I've realised I need more time to myself
If I just want to sit and stare at a wall, I can. I turn my phone off at night. I listen to the church bells. I just think. And everything becomes clearer that way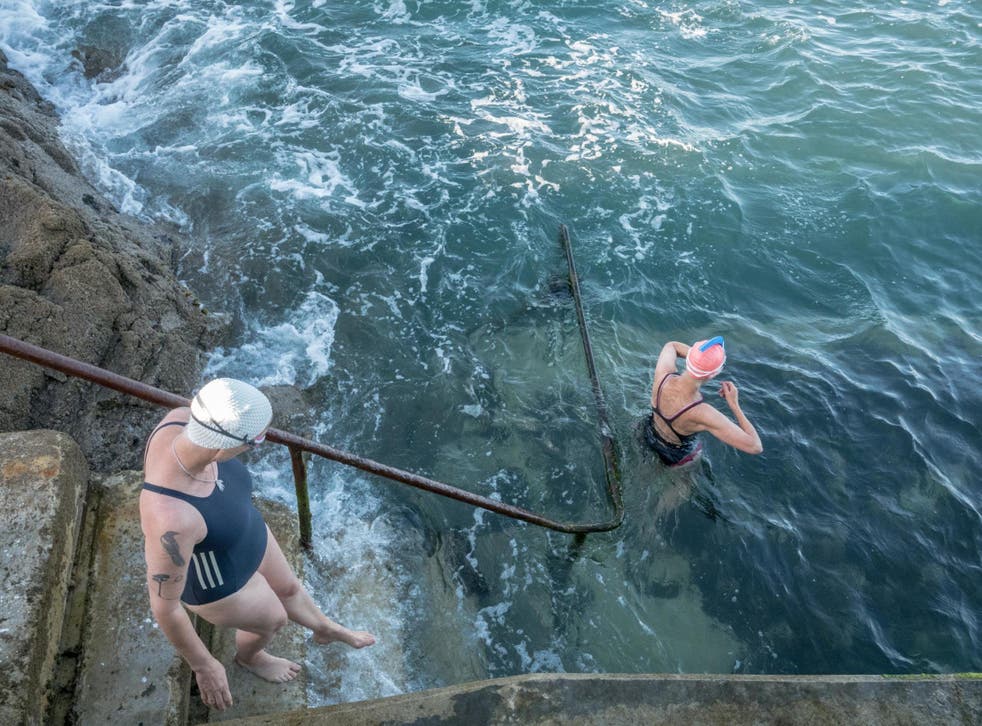 A few weeks into lockdown, I read so many articles about the joys of pause and reflection that I wanted to throw something. Did you know that Shakespeare wrote King Lear when he was hunkering down during the plague in 1606? It was this forced, silver lining mentality that drove me nuts, the columnists encouraging people in small flats to listen to the bird song and convincing us that by clanging our pots and pans together we could feel a sense of community.
Then things changed. As of early May I found myself back in my seaside hometown. I bought a wetsuit and have swum next to puffins, my neon tow float bobbing along behind me. My new year's resolution of reading a book every week is more of a joy and less of a struggle. I'm going on long walks and noticing how trails of seaweed leave impressions in the wet sand, like fossilised tree branches. I am even watching my mum's bird feeder and the daily battle between the wood pigeons, jackdaws, blackbirds, starlings, and sparrows. They are noisy and go through a ton of those suet balls.
I sound like an idiot, I know. Can't help it.
My Fomo has turned to Fogo – fear of getting on, or fear of going out. The lockdown has been absolutely disastrous for thousands of people, yet for the first time in my adult life, coronavirus has washed away the guilt if I'm not doing something, learning something. While my Instagram is blowing up with my peers doing live videos and teaching masterclasses, I am tearing up my to-do list (and recycling it). I am back to the Sundays of my teenage years, when not much was going on except tidying my room, taking a walk and phoning my friends – although I'm 31 now, so I'm also cooking dinner and doing my own laundry. No longer do I spend the grey hours between 3pm and 5pm despairing about the direction of my life. The Sunday Blues have dissipated.
Perhaps this will be the year where I ditch the productive, good-girl attitude? Coronavirus doesn't play by the rules, and neither should we. Your A in that exam doesn't mean much in a recession. Your savings won't get you as far as before when there are rock-bottom interest rates and mortgage providers are scrapping smaller deposits for first-time buyers. Your debut novel is incredible but success tastes less sweet when you can't even sell it.
It's taught us that, yes, God really does laugh when you make plans.
Another thing I'm learning is the difference between being lonely and being alone. In London I could work long hours in an office and book in catch-ups with my friends six to eight weeks in advance and still feel lonely. Now, I go out for walks – without the background noise of a podcast or YouTube clip. In Anthony Storr's book, Solitude, he argues that all the great thinkers, writers and philosophers absolutely needed great swathes of time alone to produce their work, and we can place too much value on our relationships. Storr was on to something in the 80s.
As therapist Julia Samuel said on the podcast How to Fail, being busy, along with other kinds of addictions, is an anaesthetic. It prevents you from understanding what is really bothering you, what you are trying to hide from. In London I was always busy, or thinking I should be when I wasn't. I think it's OK to admit that I do want things to slow down, I am happy in my own company, I don't want to feel ruled by to-do lists or the feeling I've had since I was about 14 that I must spend my spare time in the quest for self-improvement.
If I just want to sit and stare at a wall, I can. I turn my phone off at night. I listen to the church bells. I just think. And everything becomes clearer that way.
So this weekend, I won't be registering for a glass of wine at the pub, or jumping on the first plane to Alicante. I won't be saying yes to a million hen dos in 2021, or return to paying ridiculous prices for events which now cost a fiver on Zoom. I refuse, as much as I can, to go back to normal, because the old normal wasn't good enough. It was making me crazy, and I feel no guilt in saying that.
Register for free to continue reading
Registration is a free and easy way to support our truly independent journalism
By registering, you will also enjoy limited access to Premium articles, exclusive newsletters, commenting, and virtual events with our leading journalists
Already have an account? sign in
Register for free to continue reading
Registration is a free and easy way to support our truly independent journalism
By registering, you will also enjoy limited access to Premium articles, exclusive newsletters, commenting, and virtual events with our leading journalists
Already have an account? sign in
Join our new commenting forum
Join thought-provoking conversations, follow other Independent readers and see their replies