People like me with eating disorders have struggled since long before lockdown – we need better options
During the anxiety, upset and uncertainty of this last year, it should be no surprise that people with eating difficulties have turned to our unhelpful behaviours under the false belief that it will somehow help us cope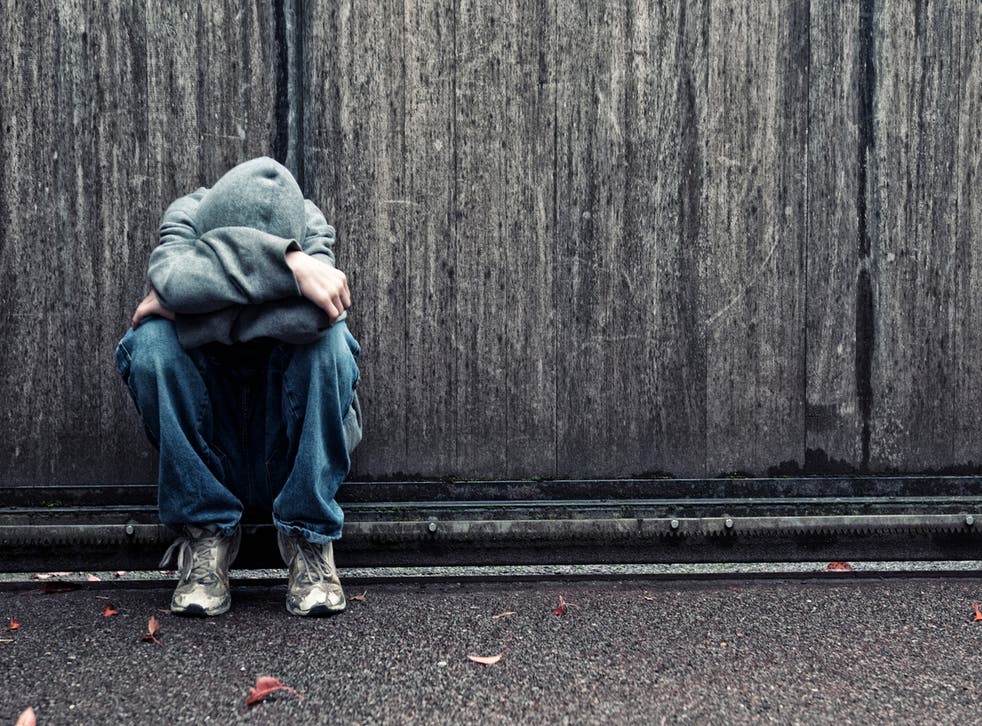 Now that I am in my thirties, I look back on having lived with an eating disorder since my teens with sadness, regret – and disbelief at its persistence. I've had this illness all through my difficult high-school and university years, fraught relationships in my 20s, and every job I have ever had. These days, my eating disorder continues during a global pandemic, the difficulties of which none of us could've anticipated.
This week is Eating Disorders Awareness Week – and as many as 1.25 million people in the UK are living with an eating disorder such as anorexia or bulimia, right now. Elements of the Covid-19 pandemic – such as the resulting national lockdowns – will in many cases have contributed to people's illnesses.
Uncertainty, the prospect of losing work, the loneliness and isolation from others – all of these things have swept the country like a virus, too. The reality is hard for everyone. And, just as we've seen the way that the physical toll of the virus impacts different groups in society unevenly, it's also become apparent that our ability to cope with the psychological stresses of living in lockdown depends on how much support we had in the first place.
For me, the binge eating and vomiting I experience with bulimia are damaging and distressing behaviours. I find myself using it as a way to avoid difficult feelings such as worry and stress – but I know, at the same time, that this is a false sense of "safety".
Still, during the anxiety, upset and uncertainty of this last year, it should be no surprise that people like me with eating difficulties have turned to our unhelpful behaviours under the mistaken belief that it will somehow help us cope.
The latest statistics from NHS Digital for England seem to show this to be true, with an accelerating increase in hospital admissions and referrals for eating disorders since the start of the pandemic.
Research also shows that hospital admissions of children with eating disorders have risen by almost a fifth in two years, and the figure for people of all age groups is up by almost a third. The growing need for specialist help has been even more acute amongst BAME groups.
Of course, our first priority should be trying to prevent people from getting so unwell in the first place. Investing in community eating disorders services, education and training for GPs – and preventing eating difficulties amongst children and young people by helping teachers and parents to spot the signs – are good places to start.
In my case, growing up with an eating disorder was especially difficult when nobody around me knew how to talk about it. And in my opinion, we don't have as many sources of stability and support as we could – or should – have at the moment in the UK for those with eating disorders.
It is difficult to access treatment for eating disorders, with fewer than a quarter of people with eating disorders in the UK receiving any intervention at all. I had to wait for more than six years, with severe anorexia, to get any psychological support.
Combine these factors with lockdown measures, and what we have is a situation where our worlds have become so much smaller, our relationships with food have become more prominent, and the services that can help us are being stretched to their limits. It is a perfect storm.
It could also mean that people experiencing eating disorders for the first time during (or post) pandemic, may have to wait longer for treatment. This can lead to families having to struggle to care for people who should be getting professional support.
Luckily, there are still some options. Beat – the UK's leading eating disorders charity – runs a helpline, facilitates support groups and has excellent information and resources to support people in all stages of recovery. Samaritans offers round-the-clock listening to anyone who is in distress for whatever reason.
But these options should be extra, not filling the gaps left by a lack of investment into NHS services. One in every five to six young women, and one in 20 young men, will develop an eating disorder. This is not a niche issue – and giving people the help they need to recover should be a priority.
Coronavirus has brought longstanding problems for people with eating disorders into sharp relief. And, as we think about moving on from the pandemic, we can't expect that easing lockdown and widening our horizons will make eating difficulties seem smaller for the people who live with them.
Living with an eating disorder has meant a part of my life always being dominated by a constant struggle. Whilst coronavirus has made this part bigger; it is help, support and resources that will help people like me to recover and move on.
James is a mental health campaigner and expert by experience in eating disorders. He holds various roles at the Royal College of Psychiatrists and NHS England aimed at improving support for those experiencing mental health problems and eating disorders
For anyone struggling with the issues raised in this piece, eating disorder charity Beat's helpline is available 365 days a year on 0808 801 0677. NCFED offers information, resources and counselling for those suffering from eating disorders, as well as their support networks. Visit eating-disorders.org.uk or call 0845 838 2040.
Join our new commenting forum
Join thought-provoking conversations, follow other Independent readers and see their replies