Loneliness is a silent killer, but talking about it is now in season thanks to John Lewis
As well as being linked to depression, dementia and higher blood pressure, studies have put loneliness on par with smoking 15 cigarettes a day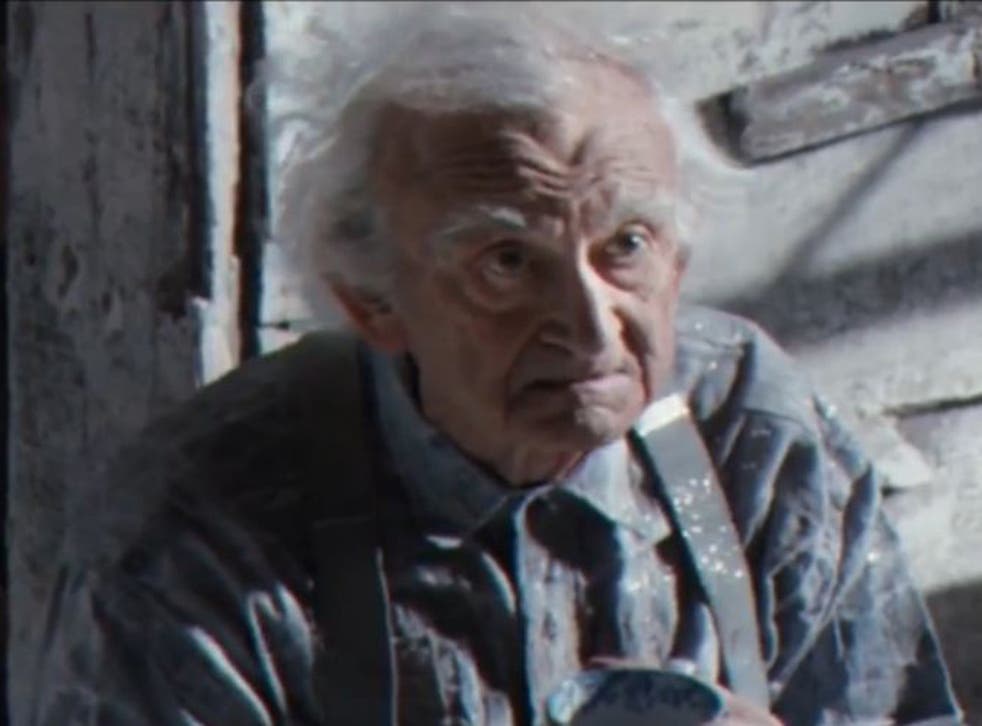 If you are reading this and you've felt a deep, all-invasive ache; an indescribable pain that has been described as "a bit like death," then you will know how almost a million of your fellow humans in the UK feel on a daily basis. It's the ache of loneliness and it's not going away. And more to the point, research is telling us that these million aches are having not just a major impact on the health and well-being of those affected, but also placing significant strains on our health and care services.
This year, the issue of loneliness is suddenly in season, courtesy of John Lewis. It is the central theme of their latest Christmas advert, which portrays a touching relationship between a young girl and an old man who lives alone on the moon.
The advert should be the start of a new conversation we have about loneliness. It is a silent and invasive killer. It cuts lives short. A new survey by the Campaign to End Loneliness found that nearly 2.5m people over 60 would not know where to go for help if they were feeling lonely, and almost 20 per cent of them expect to be lonely as they get older. If it was visible, like a broken leg or nasty rash, we would have taken action long ago. But it isn't – it exists quietly in isolation lurking in living rooms up and down the country.
We're all animals, and social ones at that. Our whole evolution was based on social interaction. So the removal of regular meaningful human contact, however that happens, is not such a great idea for individuals or for society. Research has shown that sustained loneliness has various health impacts. In terms of life expectancy, studies have put it on par with smoking 15 cigarettes a day. It's also linked to depression, dementia and higher blood pressure. And there is growing evidence that those living with loneliness are more likely to visit their local doctor or their emergency A&E services.
John Lewis Christmas adverts through the years

Show all 9
Despite the amazing work of a number of charities (listed below), the issue of loneliness is not going away. While the percentage of over 65 year olds living with loneliness hasn't really fluctuated over the past five decades, we now face a major demographic shift. As our population grows and ages some 2 million people over 65 could be affected by 2050. We appear to be sleepwalking, as George Monbiot has said, into a new age – "the age of loneliness".
To tackle loneliness head on we must first acknowledge that there is a huge taboo around the issue. As someone giving evidence to Scotland's recent inquiry on Age and Social Isolation said: "Nobody wants to own up or acknowledge being lonely, because that is almost an admission of failure or defeat that people have become detached from families." I know from my own personal experience want that feels like.
But to solve the problem and to begin to provide the support and connections on the scale needed we must first accept we have a problem which must be addressed. The key word here is "we". Loneliness is not an issue that can be solved by one government, Minister, celebrity, company, relative or cheque from the Treasury.
It must become a societal endeavour – an important mission of our species. We can put an elderly person on the moon. But maybe we can make sure they've got good company too.
Marcus Rand is Director, Campaign to End Loneliness
To find out more about the charities working to tackle loneliness, vist Age UK, Sense and RVS.
Register for free to continue reading
Registration is a free and easy way to support our truly independent journalism
By registering, you will also enjoy limited access to Premium articles, exclusive newsletters, commenting, and virtual events with our leading journalists
Already have an account? sign in
Join our new commenting forum
Join thought-provoking conversations, follow other Independent readers and see their replies