Loneliness is a health risk, so replacing doctors with chatbots is hardly going to help
Rather than replacing doctors, perhaps we could teach doctors to use these bots as a supplementary resource to enhance their own diagnostic capabilities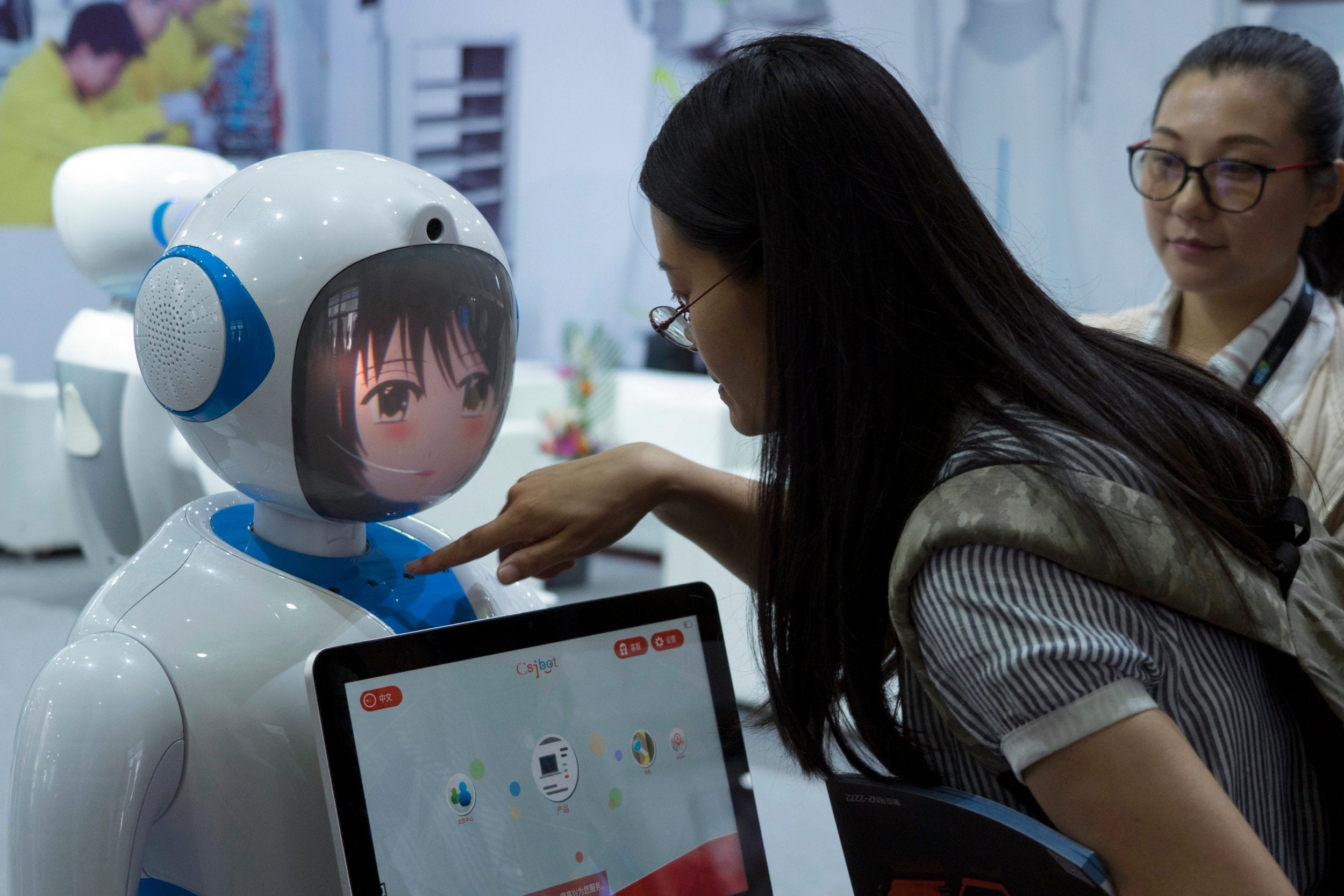 Apparently, a chatbot could diagnose medical conditions better than a human GP. The AI company that produces Babylon, a diagnostic bot that will only get smarter, claims it outperforms real people in diagnostic medical tests. We are now having that bizarre, futuristic conversation: Could doctors be replaced by bots? Could we be getting our primary medical care from our smartphones? Who to trust: human or bot?
There are so many fascinating, prickly issues that pop up here. It feels a bit dystopian, especially to anyone born before the millennial generation, to consider that a machine might replace our local GP – but it is also exciting that we may have developed sophisticated enough software to improve the accuracy of diagnoses. There are myriad ethical considerations here, all of them interesting and worthy of investigation. I would, however, like to sweep them aside for a moment and talk about the social implications of this technology becoming more present in our lives.
We are currently grappling with a very real loneliness epidemic. It is possibly our next great modern public health crisis, with loneliness affecting our physical and mental health more adversely than obesity, smoking and lack of physical exercise. Social isolation is a symptom of our modern society; a by-product of our culture of individuality that we have not yet properly learned to enact. It is taking and shortening lives, spreading illness and encouraging poor habits when it comes to self-care and compassion. Technology is not solely to blame for this rise in isolation, though it is of course tempting to reduce the issue to that.
It is potentially problematic to eliminate the social interaction involved with a doctor's appointment, where we are forced to talk candidly about our ailments with another human being. In the course of research for my book on this very subject, The Friendship Cure, I spoke to people who said the highlight of their week used to be going to the supermarket because they'd have someone to talk to i.e. the cashier. With any luck, they'd get in a little banter with a fellow customer, too, or a bus driver on the way. Now that we have self-checkout stations, that little old-fashioned interaction at the checkout has all but disappeared, taking with it that vital sense of community it gave some people. Some supermarkets run special days now where they shut down the self-service counters and encourage people to talk to each other as they buy their eggs and milk: a simple but powerful gesture to reduce isolation.
We now live in a country where a staggering number of people cite the television as their main source of company. Going to the doctor, particularly for elderly people who are prone to loneliness, is a social activity as much as it is a medical necessity. Not every medical appointment is a perfect moment of compassion and vulnerability, I get that. Believe me, I know what it feels like to be rushed through an impersonal appointment on the NHS, where the doctor may as well have a stopwatch to time your session and refer to you as a number rather than a name. But even the briefest of encounters with a medical professional is more enriching, potentially, than a Facetime call or a swipe-and-click session with a bot.
In pictures: Artificial intelligence through history
Show all 7
Perhaps the solution is to introduce this kind of technology carefully, thoughtfully and with compromise. Rather than replacing doctors, perhaps we could teach doctors to use these bots as a supplementary resource to enhance their own diagnostic capabilities. Maybe people could still physically go into their local medical centre to use the bot under the supervision of a real person.
Loneliness is a health risk. Babylon promises to accurately diagnose medical conditions and that's excellent. But they cannot provide human-to-human, face-to-face contact; they cannot provide the empathy and respect that should occur between doctor and patient. It is vital that we think about this, and it's vital we keep asking ourselves: How can we bring people back together, rather than pushing them further into their own loneliness?
Join our commenting forum
Join thought-provoking conversations, follow other Independent readers and see their replies