Lord Janner: We'll never know whether the late Labour peer was an abusive predator or unfairly hounded
Janner's death has vindicated his diagnosis, but means there will not be a 'trial of facts'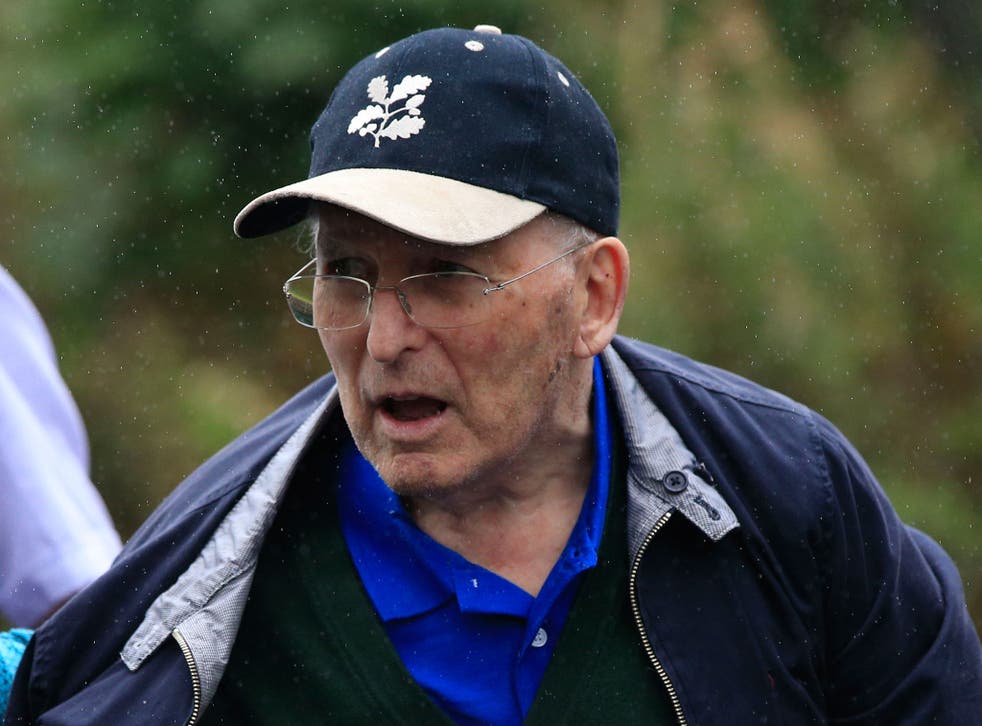 A cynic's reaction to the news Greville Janner is dead was to say "So, he really was ill." Less than three weeks ago, a judge at the Old Bailey upheld a decision by the Director of Public Prosecutions, Alison Saunders, that there was no point in dragging the Labour peer in front of a jury to answer 22 historic charges of sexual abuse of boys when they had evidence from doctors that his dementia was so advanced that the old man could hardly utter a coherent sentence, let alone understand what he was accused of having done.
Saunders came in for some heavy criticism in April when she decided that all that Lord Janner's alleged victims would get would be a "trial of facts" in which a jury would hear from the prosecution and a defence lawyer, but not from the defendant, and there would be no verdict or sentence.
Years ago, there was a famous case in which a businessman, Ernest Saunders, former chief executive of Guinness, had been sentenced to five years in prison for a share-price scam, but had his sentence cut in half when he shuffled pathetically into court and his lawyers explained that he was suffering from dementia. Once out of prison, his recovery was something of a medical miracle. Cynics wondered if Janner's dementia, which had not prevented him from delivering an articulate speech on the Israeli-Palestinian conflict in February 2013, would clear up suddenly when the threat of prison was lifted. His death vindicates the doctors who diagnosed his mental state.
Janner was also an Establishment figure and a product of a more deferential age, with well-connected friends who stood by him as the accusations of historic child sex abuse proliferated. There have been few cases in living memory in which a seat in the House of Commons has been passed from father to son, especially on the Labour side, but Janner was one rare example.
In May 1970, as a general election drew nigh, the Labour MP Barnett Janner assured members of his Leicester West constituency party of his intention to seek re-election after 20 years in Parliament, encouraging them to go ahead and print "Vote Janner" election literature. Then, less than a month before polling day, he announced that he was retiring after all. His son was put forward as his replacement, sparing the Leicester West party the embarrassment of having to go into an election with no usable leaflets, and ensuring that the seat remained in the family for 47 years in all.
Greville Janner was never a premier-league politician. During the five years when Labour was in power in the 1970s, he was not made a minister, and in Opposition he was never a member of the Shadow Cabinet, though he was passionate about his causes – notably Israel, victims of the Holocaust, and of his Leicester constituents. It may be that the Labour whips knew of rumours about Janner's private life that made it advisable not to put him in too prominent a position. These rumours surfaced in 1991, during the trial of a former manager of a children's home named Frank Beck, who shouted out in open court during his pre-trial hearing that it was Janner who should be on trial. Nothing could be reported beyond that original outburst until Beck's trial was over: he was convicted.
Saunders has said that the police should have taken Beck's accusations seriously at the time, despite his being a vile sexual predator out to save his own skin, but by the time his trial was over, Janner had done a good job of convincing fellow MPs that he was wronged man, accused of a crime and prevented by the sub judice rule from replying. His case was debated in the Commons on 3 December 1993, when there was a fizzing display of righteous anger on both sides of the political divide, not about child abuse, but about the rules for reporting court cases that had allowed Janner to be named. Tory MPs were, if anything, more indignant on Janner's behalf than were his Labour colleagues.
Janner's death means that even the "trial of facts" will never happen. The 22 charges that Janner would have faced had he been put on trial were very specific, and the police have gone into them thoroughly. As recently as two or three months ago, they were interviewing people who worked for Janner when he was an MP, before he followed his father into the Lords in 1997.
One way of looking at his story is that he was hounded because he was a public figure. "I pray my children never fall victim to nasty pitchfork-wielding lynch mobs," his friend the Tory peer Daniel Finkelstein tweeted. That is not a view shared by the men who were once vulnerable boys and who claim to have a story that ought to have been told long ago.
Register for free to continue reading
Registration is a free and easy way to support our truly independent journalism
By registering, you will also enjoy limited access to Premium articles, exclusive newsletters, commenting, and virtual events with our leading journalists
Already have an account? sign in