My friend Lyra McKee was a bright light of hope in Northern Ireland. I want that light to keep shining
Lyra was above political division. She was a fervent LGBTQ+ activist, a committed writer, an inquisitive journalist and a human rights worker. She hoped for so much for Northern Ireland, but she herself was that hope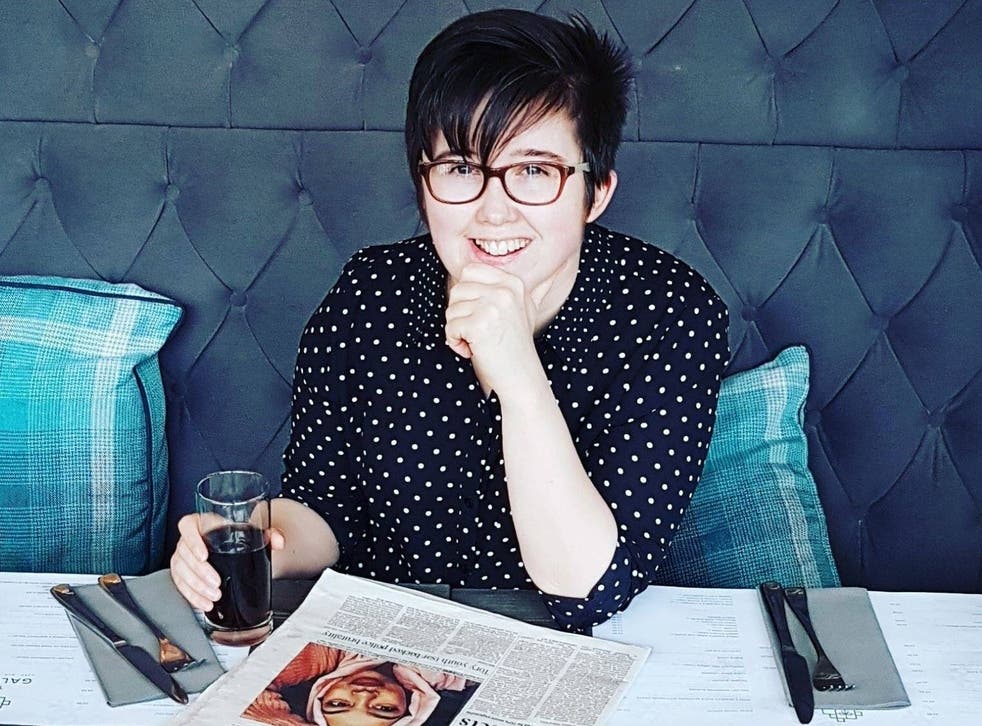 Through Lyra McKee, I could see and understand the hopes and dreams of the Ceasefire Generation. Lyra saw journalism for what it fundamentally is: an access to truth, a means of redress outside of traditional institutions, and restoring a voice to those who could no longer speak. She was always so humble about her extremely accomplished career. She did what she believed had to be done. But it wasn't, and couldn't have been, done by anybody else.
We met in 2014 through social media, as goes for our ages. She had messaged me after an article I published mentioning that we shared the same hometown in Belfast, and exclaimed "nice to see a local girl doing good!" She was amazed that out of the curfews and the peace walls could come a human rights lawyer spending half of her time in New York City. We then spent considerable time talking about Belfast, and how it had changed after the Good Friday Agreement during our childhoods.
Lyra came from a republican enclave in North Belfast, but it never stopped her from wanting a different future for Northern Ireland: one without walls, without sectarianism, a Northern Ireland that was inclusive, integrated, and progressive. Everything Lyra did was informed by love for her region, for her community and for human rights.
It is no wonder that Thursday night's events led to so much outpouring of not just grief, but also anger. Lyra was above political division. She was a fervent LGBTQ+ activist, a committed writer, an inquisitive journalist and a human rights worker. She was capable of tackling many subjects at once; she was capable of seeing beyond architectural and social limitations that characterised my own generation. She hoped for so much for Northern Ireland, but she herself was that hope.
She personified the generation that is forward facing, making use of its freedom of movement, a generation that no longer recognises itself within the boundary of extremely narrow opportunities. The Ceasefire Generation is never going to go back to a time where the fear of paramilitary activity dominated psyches, when the calendar of parades and anniversaries paralysed entire cities. And yet Lyra died at the hands of a dissident republican group marking the Easter Rising.
Violence erupts in Northern Ireland as journalist killed during riots

Show all 21
But if I claimed that hope died with her, it would do her life a disservice. Her entire career could not be extinguished in that one fell swoop. Lyra had been working on two issues that deserve attention: the forgotten disappeared, lower case d, of the conflict; and the mental health of her peers, not directly affected by the policing my generation knew (I'm 35, and Lyra was 29), but inheriting the same trauma, dying by suicide in numbers that were uncounted. Lyra wanted those "angels with blue faces", as her book was called, to have names; to be fleshed out, to have memories and for the space they once occupied to be fully recognised.
Journalism is a protected profession because it plays a significant role in a democratic society. Lyra should survive through her work, and through the people she loved. This includes her incredible girlfriend, Sara, and her mum, for whom Lyra was the primary caretaker, and her extremely large circle of friends.
There is great pain at Lyra's death, but there is also the display of hope and unity of all the communities she touched, from Belfast to Derry. This hope is light.
Support free-thinking journalism and attend Independent events
On this Easter weekend and beyond, I would want those whose lives were touched by Lyra to keep the light on; to keep working for a better and stronger Northern Ireland, by providing a safe future for our children, by caring for our older citizens, and by wanting more for ourselves. Keep the light on.
Join our new commenting forum
Join thought-provoking conversations, follow other Independent readers and see their replies