The Independent's journalism is supported by our readers. When you purchase through links on our site, we may earn commission.
Come on feminists, ditch the makeup bag. It's a far more radical statement than burning your bra
Women expose themselves to more than 200 synthetic chemicals during their 'beauty' regime. The harms are well documented but largely ignored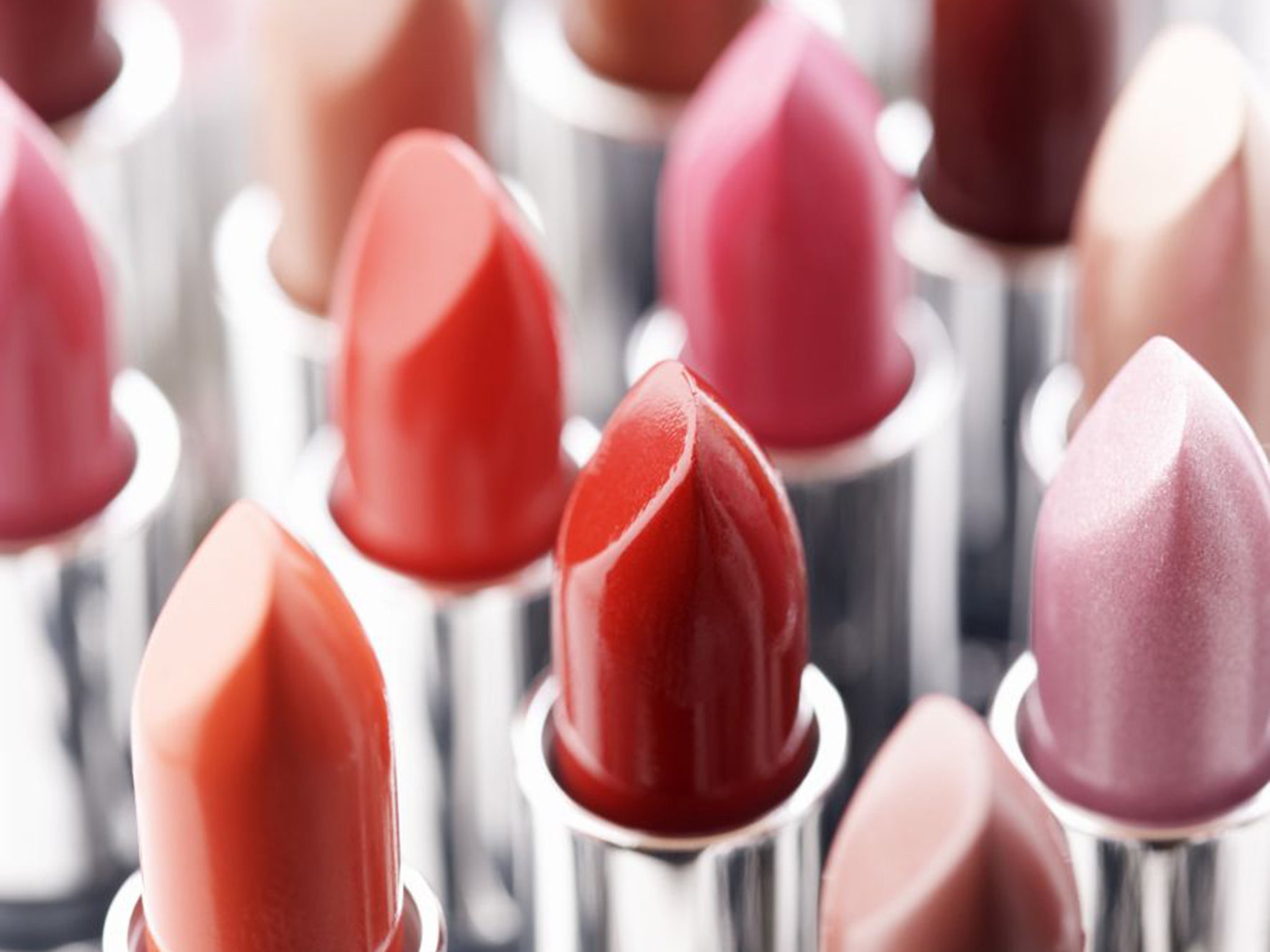 Since childhood, I have always balked at the idea of smothering my face in various pastes and powders in the name of "beauty". Now that I am supposed to be doing it in order to reverse signs of natural ageing, I feel exactly the same way.
But vast numbers of women endure the daily routine of applying makeup. First goes on the moisturiser, then spot concealer, eyeliner, mascara, blush, lip liner, lipstick and powder.
Women are even supposed to wear this hideous gunk when keeping fit. I recently came across an article offering advice about how to avoid damage to the skin when heavy cosmetics and sweat are combined at the gym.
Aside from during TV appearances, I have only worn makeup twice in my life – to a goth concert aged 15, and once for journalistic research. My morning beauty routine is very quick and simple. The only thing that goes on my face after my shower is unperfumed moisturiser; within 20 minutes from waking up, I am ready to leave the house. I have one friend who needs a full 90 minutes from start to finish to get ready, during which she totally transforms her appearance. "How can you leave the house without putting your face on?" she once asked me. I answered that I already have a face.
Women who wear makeup spend an average of nine whole days every year of their lives applying it. I have chosen to use that time campaigning against sexist stereotypes, such as the notion that women look better with makeup. When I became a feminist, at the very end of the 1970s, it was a given that sporting a natural look was a radical act. Then, at the end of the 1990s, liberal feminists claimed that wearing makeup was now a radical choice and we were no longer pressured into it because we are now emancipated from patriarchy. What tosh.
In the brilliant book Drop-Dead Gorgeous, exploring the harms of cosmetics, Kim Erickson looks at the scientific research on the poisonous effects of chemicals in everyday cosmetics. She points out that women expose themselves to more than 200 synthetic chemicals during their "beauty" regime. The harms are well documented but largely ignored. Women that regularly use lipstick, and reapply throughout the day, will swallow a whopping four and a half kilos of it during their lifetime.
In Brazil, there are thought to be more Avon ladies than members of the armed forces. It costs loads of money to keep up with the latest cosmetics, with the average woman spending £9,525 on it during her lifetime. But on it goes, with few questioning what is at the root of this pressure on women to distort our natural appearance while men are free from such pressure.
Such is the lack of confidence in their natural looks, 15 per cent of heterosexual women polled about their so-called beauty routines disclosed that they apply makeup before their partner wakes up, with as many as 41 per cent saying they feel too self-conscious to go without it.
There are some powerful rewards in store for women who conform to femininity, as well as punishment and disapproval for those that reject it, such as being verbally or physically attacked for looking "like a man". A free choice to wear makeup only exists if not wearing makeup is not a stigmatised option. I have lost count of the number of times I have been told how "lovely" I would look if I covered my face in slap.
The pressure from the beauty industry is relentless. I am 56, so have quite a few grey hairs, and I have lost count of the number of times I have been asked why I don't colour it. I usually respond by asking if they actually understand why women do colour and confine themselves to a lifetime of covering up their roots.
From birth to death, females are pummelled with the message that we are not good enough as we are. We are told to look younger, sexier, taller, thinner, darker, lighter, smoother and just better. Once women start to wear makeup on a daily basis, they are told they look older and less attractive, and even that they have "let themselves go".
Do yourself a favour, and throw your makeup in the bin. It would be a much more revolutionary act than burning your bra.
Join our commenting forum
Join thought-provoking conversations, follow other Independent readers and see their replies