The Independent's journalism is supported by our readers. When you purchase through links on our site, we may earn commission.
As we mark 60 years of Malaysian independence, we have to ask ourselves – is this really what we fought for?
Malaysia did not arrive at this point by accident: we Malaysians have allowed it to happen. We have allowed it through collusion and silence, and by our refusal to venture outside of our comfort zone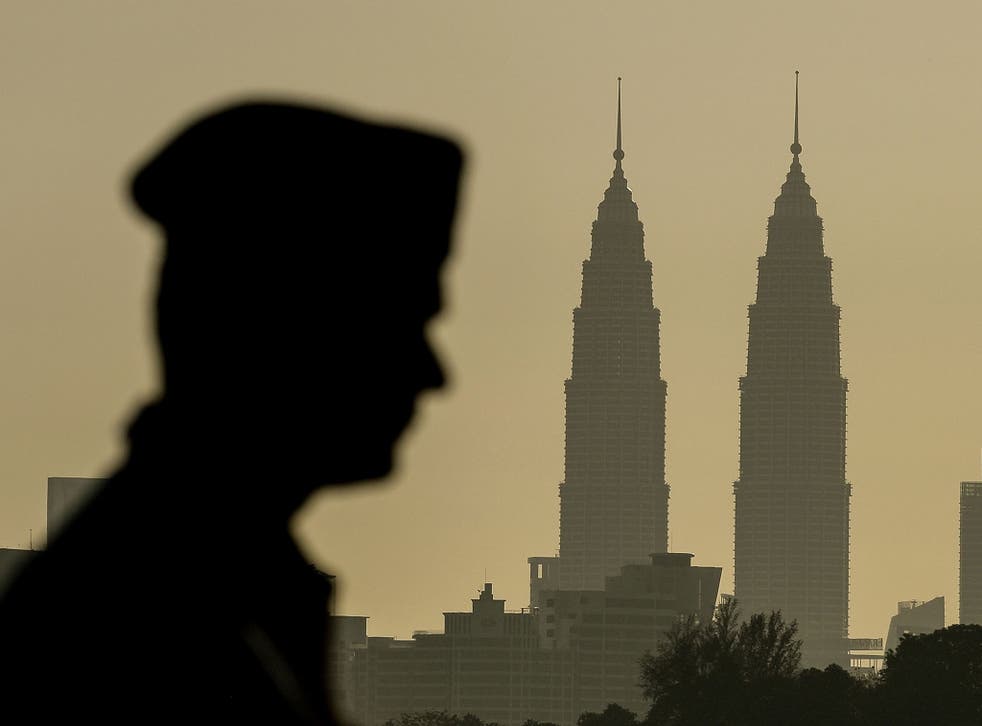 Today Malaysia celebrates its independence day. In 1957 the Union Jack was lowered for the last time and the Malayan flag – the country was then Malaya – was raised for the first time. I was born in the years afterwards, into a young country with a burgeoning sense of pride. We had freed ourselves of colonialism.
The man who led that fight was Tunku Abdul Rahman, Malaysia's first Prime Minister. A historic video shows him shouting out the word "Merdeka" – Independent – seven times at Independence Square in Kuala Lumpur. Whenever I watch that video, emotions well up inside me. The sense of hope is palpable. For good reason: the country that was born was a beacon. It would unite races, celebrate diversity and show how people of different faiths and cultures could thrive together.
Because of its strategic location, Malaysia had long welcomed peoples from distant lands. It was a hospitable place where strangers could make a home. I remember this cultural melting pot from my childhood. It made the country distinctive and wonderful.
World news in pictures

Show all 50
There is no question that Malaysia is better off materially now than in 1957 or when I was a child. But using other indicators, Malaysia doesn't fare so well.
In the scandal known as 1MDB, it is alleged that $1.2bn of stolen funds found their way into the Prime Minister's personal bank account, a claim he denies. According to Global Financial Integrity, the developing countries with the largest illicit outflows between 2001 and 2010 were China, Mexico and Malaysia – a staggering feat for a country of only 30 million.
Hand-in-hand with corruption have come increasing Muslim fundamentalism and attacks on religious freedom, the latter carried out under the guise of "protecting Muslims". The word "Allah" has been proscribed for use by non-Muslims when referring to God. In this poisonous atmosphere, extremists have attacked churches and cast aspersions on the adherents of other religions. They do this with the connivance of the United Malays National Organisation – or UMNO – the party which has ruled Malaysia since independence, and which exploits Islam whenever expedient as an electoral tool.
How did Malaysia, once moderate and tolerant, get to this point?
Malaysia enacts controversial security law
I believe the crux lies in Malaysia's racist policies – the principle that not all Malaysians are created equal. There is a special breed of Malaysian, someone who deserves extra rights, not through merit or because of need, but because the ancestors of this type of Malaysian arrived in the country earlier. The logic is so spurious that a new term had to be invented: bumiputera, or the prince/princes of the earth. By this reasoning Malays are bumiputera and have a "special" position, while the Chinese and Indians who arrived later do not.
Malays form the majority in Malaysia. This means that special rights are dished out to the majority of the Malaysian electorate. Their political acquiescence is thereby purchased, and the result is a fundamental distortion of the democratic process. Until this insidious policy is removed, I cannot see how Malaysia can have a properly functioning democracy, let alone put in place the checks and balances necessary to combat the ills plaguing the country, the top of which are corruption and rising extremism.
Malaysia did not arrive at this point by accident: we Malaysians have allowed it to happen. We have allowed it through collusion and silence, and by our refusal to venture outside of our comfort zone. I'm guilty, too. I took the easy option and left, along with the million other Malaysians who live abroad. I now do what I can, by supporting IDEAS and Bersih and the many people who are willing to stand up for a better Malaysia. I also write. The novels forming The Malayan Series are an epic family saga which tell the story of a family and their country. Fiction is a powerful tool.
On this sixtieth anniversary, I cannot help but ask: Is this Malaysia the country our predecessors fought for in 1957? Is today's Malaysia really the country I want to see? Does this Malaysia make me proud?
I invite my fellow-Malaysians to do the same. If even one of the above answers is No, then we must also ask: what are we going to do about it?
Selina Siak Chin Yoke latest novel in the Malayan Series, When the Future Comes Too Soon, is out now, published by Amazon Crossing
Register for free to continue reading
Registration is a free and easy way to support our truly independent journalism
By registering, you will also enjoy limited access to Premium articles, exclusive newsletters, commenting, and virtual events with our leading journalists
Already have an account? sign in
Join our new commenting forum
Join thought-provoking conversations, follow other Independent readers and see their replies