The worst terror attack in 12 years happened in Manchester because our politicians are blind to the needs beyond London
Those of us who grew up in the North are all too aware of the recent cuts which left us vulnerable to the attack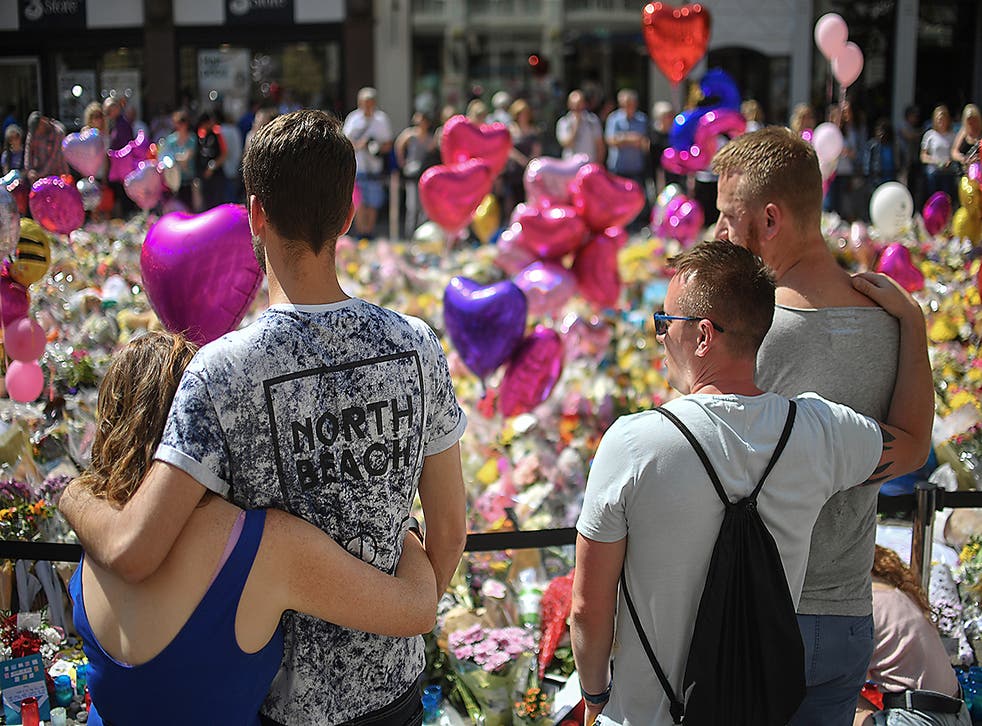 For people across the North-west, the terror attack at the Manchester Arena feels much too close to home. After all, terror attacks don't happen in the north, they happen in London.
Yesterday morning the police raids connected to the attack reached my home town of St Helens. It seems hard to believe that in such a close-knit, gossipy town, an extremist could have operated beneath the radar. But actually it makes perfect sense.
Our community support officers, the people engaging with locals and reporting back to the authorities, had their presence cut from 49 officers to just 15 last year in line with the £25m in cuts to the police force.
St Helens, which has a population of 175,000 people, received proposals last year to eliminate its entire response force, and to instead have police officers drafted from neighbouring towns.
Manchester bombing victim's parents 'not giving in to hatred'
Twenty thousand police jobs have been cut since the Conservatives came to power, and during her time as Home Secretary Theresa May oversaw a 4 per cent decrease in the policing budget every year.
The cuts that we have seen since 2010 have left areas such as St. Helens, Wigan, and city centre Manchester dangerously vulnerable. These are all areas with a large number of people, high migrant populations and low council tax contributions.
A video that has been shared over social media this week of Greater Manchester police officer Damian O'Reilly addressing Theresa May at the Police Federation conference in 2015 highlights this disregard for public safety in the North-west.
In the video, with his thick northern accent, O'Reilly pleads with the former Home Secretary: "Neighbourhood policing is critical to dealing with terrorism. We run the risk here of letting communities down, putting officers at risk and ultimately risking national security and I would ask you to seriously consider the budget and the level of cuts over the next five years."
May's response was to accuse the officer, who had been operating in Manchester for 15 years, of "scaremongering".
Manchester explosion in pictures

Show all 37
It's easy to assume that community policing isn't essential in the fight against terror. How could an officer in the community have ever prevented the attack? But concerned members of the community had repeatedly reported Abedi due to his extremist views. A passing policeman could have kept track of activity from the address he was staying at in Fallowfield, or the shed fires reported by neighbours.
It's not surprising to people in the North that the Home Office chose not to monitor a suspect who was operating outside London. This is a helpless oversight from a Government that is too focused on its capital to protect all of its citizens.
No matter how much we hear "Northern Powerhouse" and "the party of the working people", it's increasingly apparent that the southern elite who govern the country are so stuck in their inward-looking London-centric bubble that they're leaving the rest of the country vulnerable to further attacks. Those of us who grew up in these communities have always known the North-South divide is real, but we're just beginning to see how dangerous it can be.
Register for free to continue reading
Registration is a free and easy way to support our truly independent journalism
By registering, you will also enjoy limited access to Premium articles, exclusive newsletters, commenting, and virtual events with our leading journalists
Already have an account? sign in
Join our new commenting forum
Join thought-provoking conversations, follow other Independent readers and see their replies