Manchester Police didn't need their fake terrorist to shout 'Allahu Akbar' - I know, I was a counter-terrorism officer
Apart from pushing away minority communities, there's something equally dangerous at stake here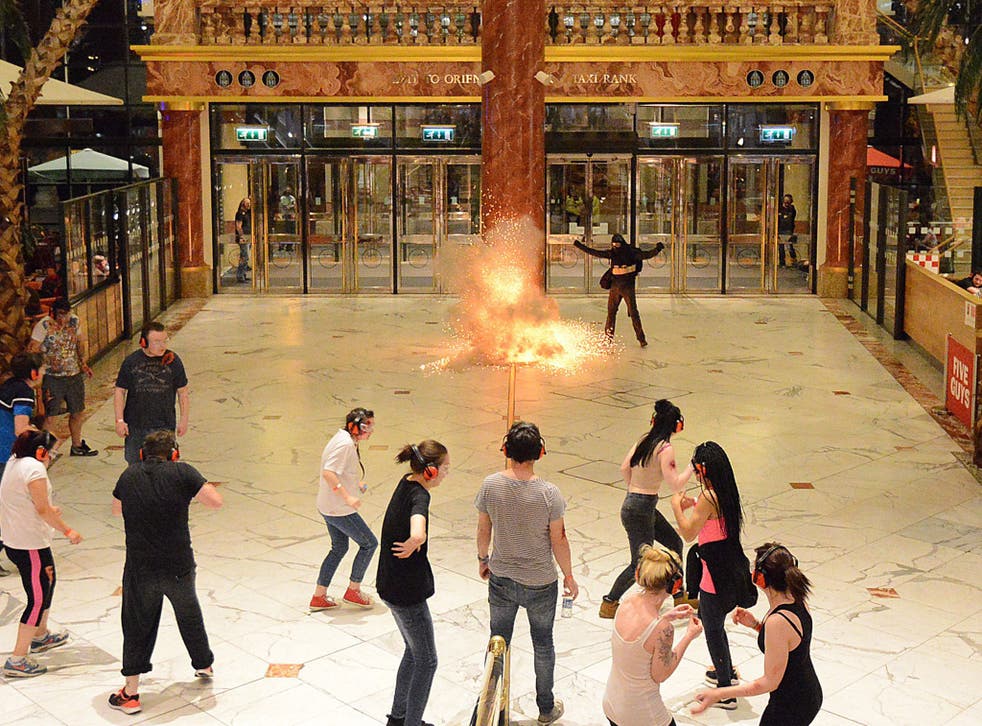 I read with interest earlier about my former force Greater Manchester Police today apologising for making a fake suicide bomber shout the words "Allahu Akbar" ("God is great") during a counter-terrorism training exercise last night at a major shopping mall.
I then read comments from white people asking why the force had to apologise since, after all, it was a realistic exercise and Islamic terrorism is a genuine threat. However, it seems to me that that is dramatically missing the point.
Those who have condemned the language used have been right. It's about the racial stereotyping of a particular group, and the insidiousness of low level prejudice we learn through language. However, I don't expect everyone to understand this. Ask yourself a question, though: did the fake bomber shouting "Allahu Akbar" actually add anything to the training event? Of course not.
All that happened was that a minority group society now routinely sees as the enemy was put under the spotlight again. The outraged comments accruing online that argue GMP shouldn't have apologised are filled with Islamophobic hate. This, if anything, is proof of just how high community tensions are running between different racial groups.
In an environment like this, it's important for the police to keep an open dialogue with Muslims, and not to be seen to stand in opposition to them. Use of a common Islamic phrase during a mock terrorist attack undermines efforts that have been made to engage with the ethnic minorities they've struggled to connect with for a long time.
Apologising after the horse has bolted is all very well. But as a former counter-terrorism officer in London and detective with Manchester, I know this exercise would have taken months of planning. Greater Manchester Police itself has confirmed that plans for the exercise were in the works since last December. It's really astonishing that nobody questioned the impact that the words might have on relations between community groups at any point during this period.
The force's own police and crime commissioner Tony Lloyd has said, "It is frustrating the operation has been marred by the ill-judged, unnecessary and unacceptable decision by organisers to have those playing the parts of terrorists to shout 'Allahu Akbar' before setting off their fake bombs."
In its defence, GMP's assistant chief constable Garry Shewan said, "It is a necessity for agencies including the police to train and prepare using exercises such as this, so that we would be in the best possible position to respond in the event that the unthinkable happened and an attack took place." But the unthinkable isn't something only committed by Muslims.
Apart from pushing away minority communities, there's something equally dangerous at stake here. When we focus on the risk posed by one group of people, we take our eye off other challenges that we might face. I know from serving in the two forces that threats to the UK come from all walks of life. Our current obsession with Islam is pointlessly reductive.
We only have to look at the Islamophobia surrounding Sadiq Khan during his campaign for London Mayor, and the wording used by his fellow politicians to describe him, to see the ridiculous lengths we are willing to go to in defending Islamophobic sentiment. Of course it is crucial the police and security services protect us from those who might want to cause harm and destruction. But are we really ready to say that any threat posed now only comes from one group of people? That isn't just prejudiced – it's incredibly naïve.
Register for free to continue reading
Registration is a free and easy way to support our truly independent journalism
By registering, you will also enjoy limited access to Premium articles, exclusive newsletters, commenting, and virtual events with our leading journalists
Already have an account? sign in
Join our new commenting forum
Join thought-provoking conversations, follow other Independent readers and see their replies