The most vile aspect of Katie Hopkins' Manchester tweet? She's doing exactly what Isis wants her to do
Not for the first time, Katie Hopkins may well have revealed herself to be foolish, ignorant (in the literal sense), and a bit of an extremist herself. But the conversation doesn't end there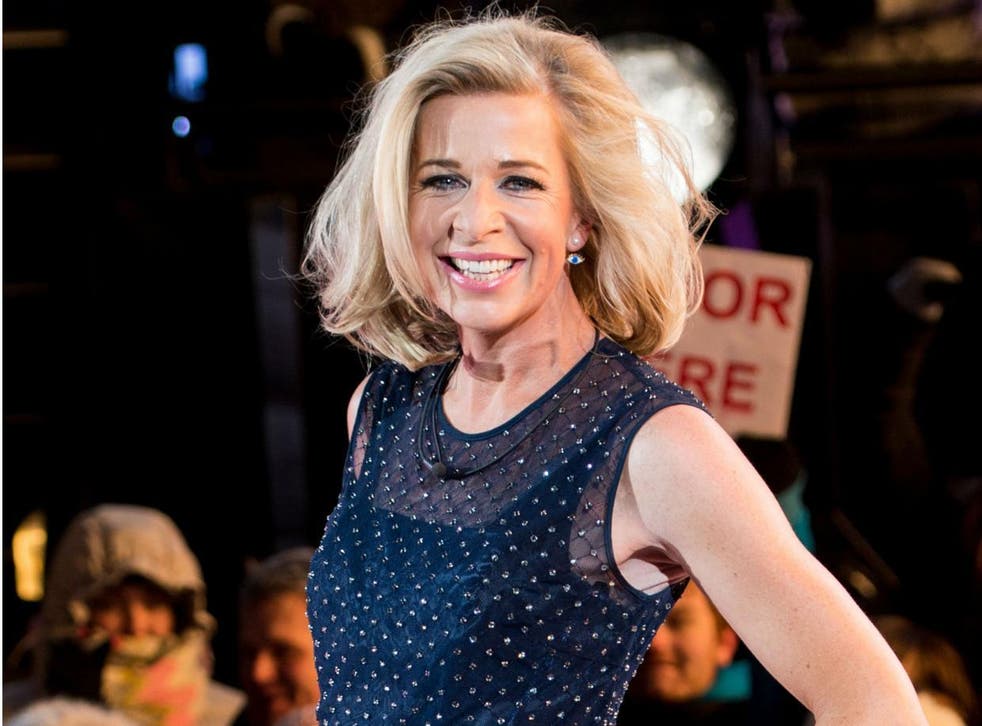 Maybe like some other prominent people in public life, Katie Hopkins isn't that well-attuned to sensitivities about the Holocaust, and in particular the phrase "Final Solution". So she can certainly be condemned for that, having tweeted earlier today (before deleting the tweet and replacing it with one using the term "true solution" instead): "22 dead – number rising. Schofield. Don't you even dare. Do not be part of the problem. We need a final solution. #Manchester" in reference to the Manchester terror attack.
She did something thoughtless, not for the first time. She can also be attacked – I mean in reasoned debate, not physically or verbally – for the ideas that lie behind the remark, or at least what we must assume were the ideas behind the tweet: that is that there may be some military or semi-military "solution" to Islamist terrorism or some solution born out of a Trump-style ban on Muslims entering in Britain. Or something.
Maybe, to be fair, Hopkins was thinking about the various education and de-radicalisation programmes that are going on in communities and prisons with a view to eradicating mindsets, not people. In which case she was, for once, speaking some sense behind the usual attention-seeking interventions. I have my doubts, though, given that she once termed refugees "cockroaches".
Not for the first time, Katie Hopkins may well have revealed herself to be foolish, ignorant (in the literal sense), and a bit of an extremist herself. I doubt, though, that she meant to take the name of the Final Solution in vain herself, if only because it relates to an entirely different ethnic and religious group of people. The fact that she did, in the end, rephrase and delete the word "final" is something.
Katie Hopkins visits Calais Jungle
As I say, though, the debate can't end there. One of Jeremy Corbyn's least popular but most sensible stances is to say that the conflict in Syria today, as in Ireland in the past, cannot be dealt with militarily. You need a political peace process. Britain's level of terror and violence is nowhere near what Northern Ireland experienced during the Troubles, and drawing parallels is of very limited use.
Maybe the IRA were rational in the way Isis and those inspired by it are not. Isis in Britain as elsewhere has political demands that are rather more absurd than Irish unity ever was. We can't really compromise about having a caliphate, can we?
However, there is no way Isis can be defeated by bombing and assassinations, satisfying though that may be. I have no doubt that the people who behead fellow human beings deserve little better (though my humanitarian instincts impel me to believe that, if possible, they should be put on trial – usually impossible in wartime).
Manchester explosion in pictures

Show all 37
What we can do is fight their ideology, indeed fight a Holy War against their ideology, just as President Trump urged the Islamic world when he visited Saudi Arabia. Most Muslims – I should say all but a handful – simply want to live their lives peacefully, and make a better world for themselves and their families. They are peaceful people following a peaceful faith, and, like many Christians and Jews and others, do so with more or less success, being as frail as anyone.
Like the Irish in the 1970s (and I have direct experience of this), they do not deserve to be vilified, the subject of abuse and violence because they are simply assumed to be terrorist sympathisers by dint of sharing a religion or background with someone who has done a despicable thing. If we simply become angry, as Katie Hopkins appears to, then we play into the terrorists' hands. Violence, in deed and in word, begets violence. She should take note.
Register for free to continue reading
Registration is a free and easy way to support our truly independent journalism
By registering, you will also enjoy limited access to Premium articles, exclusive newsletters, commenting, and virtual events with our leading journalists
Already have an account? sign in
Register for free to continue reading
Registration is a free and easy way to support our truly independent journalism
By registering, you will also enjoy limited access to Premium articles, exclusive newsletters, commenting, and virtual events with our leading journalists
Already have an account? sign in
Join our new commenting forum
Join thought-provoking conversations, follow other Independent readers and see their replies