Why is Joe Manchin really causing trouble for Joe Biden? Not for the obvious reasons
While the left wing of the party is asking who he thinks made him president and vowing revenge, veterans of the upper chamber aren't so surprised by the Democratic Senator's announcement that he won't vote to confirm Neera Tanden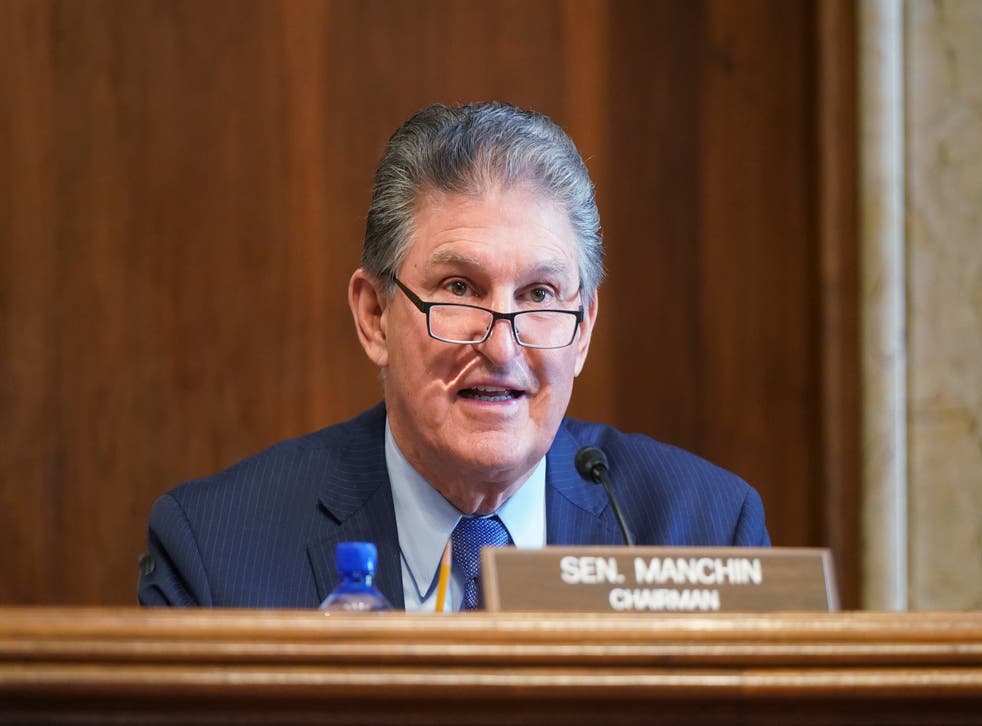 Approximately 388 times more Americans voted for Joe Biden to become the nation's 46th chief executive than voted to send West Virginia's Joe Manchin to Washington for a second full term representing the Mountain State in the Senate. 
But with the Senate split 50-50, Manchin is flexing his senatorial muscles by refusing to confirm one of Biden's key cabinet picks. And while the left wing of his party is asking who he thinks made him president and vowing revenge, veterans of the upper chamber say his most recent break with a president of his own party isn't going to hurt him politically or harm Democrats' legislative agenda in the long run.
To many educated observers, Manchin's announcement that he would not vote to confirm Center for American Progress president Neera Tanden to lead the White House Office of Management and Budget wasn't exactly a surprise. 
A veteran of the Clinton and Obama administrations, the very mention of Tanden's name has reliably drawn scorn from Republicans — who detest her for her ties to Hillary Clinton and her work drafting the Affordable Care Act — as well the Bernie Sanders-backing leftist wing of her own party, who have long derided her and the think tank she leads as avatars of the most dreaded flavors of triangulation-happy, corporate-friendly Clintonian neoliberalism. 
But what doomed Tanden's nomination in Manchin's eyes was her extremely online, prolifically combative Twitter persona. Many of her since-deleted tweets — some attacking prominent Republicans; some attacking Sanders, who presided over her confirmation hearing — were picked over at her confirmation hearing, during which Republicans used her nomination to question Biden's commitment to "unity".
In a statement, he explained that Tanden's "overtly partisan statements will have a toxic and detrimental impact on the important working relationship between members of Congress and the next director of the Office of Management and Budget," and he could not therefore vote to confirm her. 
Manchin's announcement threw off what has been a plodding yet smooth path for most of Biden's cabinet nominees. Although his predecessor's refusal to engage with the Biden transition and Republicans' failure to confirm any of his nominees before he was sworn in made him the first president in recent memory to not have any cabinet members in place upon taking office, most of his picks have received bipartisan support. 
Some progressives — including New York Representative Alexandria Ocasio-Cortez — responded to reports that he would also oppose the nomination of Representative Deb Haaland to become the first Native American to serve as Secretary of the Interior by accusing him of misogyny (he announced that he would vote to confirm her on Wednesday.) Meanwhile, Congressional Asian Pacific American Caucus Chair Rep. Judy Chu toldPolitico that "there's a double standard going on" because Manchin voted to confirm Trump nominees in the past who'd made even more caustic remarks. 
One aide to a prominent Senate Democrat expressed fears that Manchin's intransigence on the Tanden matter is a harbinger of things to come, citing his opposition to ending the legislative filibuster or manipulating the Byrd Rule to get non-germane provisions into the $1.9 trillion American Rescue Package. 
"Who knew that those Georgia voters who voted for a Democratic White House and a Democratic Senate were actually putting Joe Manchin in charge of both?" they said. Manchin's opposition to ending the legislative filibuster could kill any hope of passing voting rights legislation, they added. That's important because such voting rights legislation was designed to preclude Republican attempts to restrict voting that experts say would doom Democrats' hopes of ever holding a majority in Congress after the 2022 midterms.
But Jim Manley, a former top aide to ex-Senate Majority Leader Harry Reid, said it's far more likely that Manchin is playing a longer, smarter game by opposing Biden's budget office pick. Doing so, he said, lets Manchin demonstrate his independence and put up a show of force he can later use to run for re-election in a state that is used to having extremely powerful senators. 
"If he wants to burnish his credentials by taking her down, that's his right," Manley explained. He did caution, however, that Manchin's independent streak could come back to bite him if he overreaches by opposing too many Biden nominees or policy proposals, particularly when it comes to his ability to secure funding for West Virginia projects in a green energy-heavy infrastructure package.
While progressive groups might excoriate the onetime-West Virginia University football recruit and former governor over his periodic defections from the Democratic Party line, Manley predicted that none of them will land a glove on him. 
"He's pretty good at engaging in jujitsu against these kind of attacks from the left, so he won't be bothered at all by what's coming," Manley said. "In fact, he'll relish it as part of his ability to sell to the folks in his home state that he's there trying to get things done and not get caught up in partisanship."
Another Democrat whose Senate votes often gave the party's leftward reaches more than a little bit of agita, former North Dakota Senator Heidi Heitkamp, said it is far more likely that Manchin's reasons for opposing Tanden are an indicator of his desire to pass big-ticket legislation, not a sign of future opposition. 
"I think this, for Joe, is listening to his Republican colleagues that he wants to work with on the other side, saying: 'Look, you know, we've got to be working with people who respect us,'" she said. "At the end of the line, this was more about reflecting his interest in working in a bipartisan way with his Republican colleagues who believe that this was disrespectful behavior."
Heitkamp is a moderate Democrat who was part of a previous incarnation of the bipartisan "common sense coalition" that arose during a 2013 government shutdown brought on by hard-line GOP opposition to the Affordable Care Act. She acknowledged that the matter of whether Democrats will support Biden's nominees is "significant" because the president "needs to have [his] team with him." But at the same time, she lamented the outsized attention such matters receive from the press and progressive activists and said more attention should be given to what unites moderates who might break with the liberal wing of the party such as herself and Manchin, and progressives such as Sanders and Massachusetts' Elizabeth Warren. 
"We may not always agree on how you get there, but the concern for income inequality and for the fact that so many people are getting left behind in this economy are exactly what people like Joe and I say when people ask us why we are Democrats," she said. "Because we believe in investing in people."
Register for free to continue reading
Registration is a free and easy way to support our truly independent journalism
By registering, you will also enjoy limited access to Premium articles, exclusive newsletters, commenting, and virtual events with our leading journalists
Already have an account? sign in
Register for free to continue reading
Registration is a free and easy way to support our truly independent journalism
By registering, you will also enjoy limited access to Premium articles, exclusive newsletters, commenting, and virtual events with our leading journalists
Already have an account? sign in
Join our new commenting forum
Join thought-provoking conversations, follow other Independent readers and see their replies