No, mass sackings over Tory sexual harassment allegations would not bring down the Government – here's why
Only if MPs are convicted of a criminal offence (carrying a sentence of more than a year) would they be expelled from the House of Commons and a by-election be held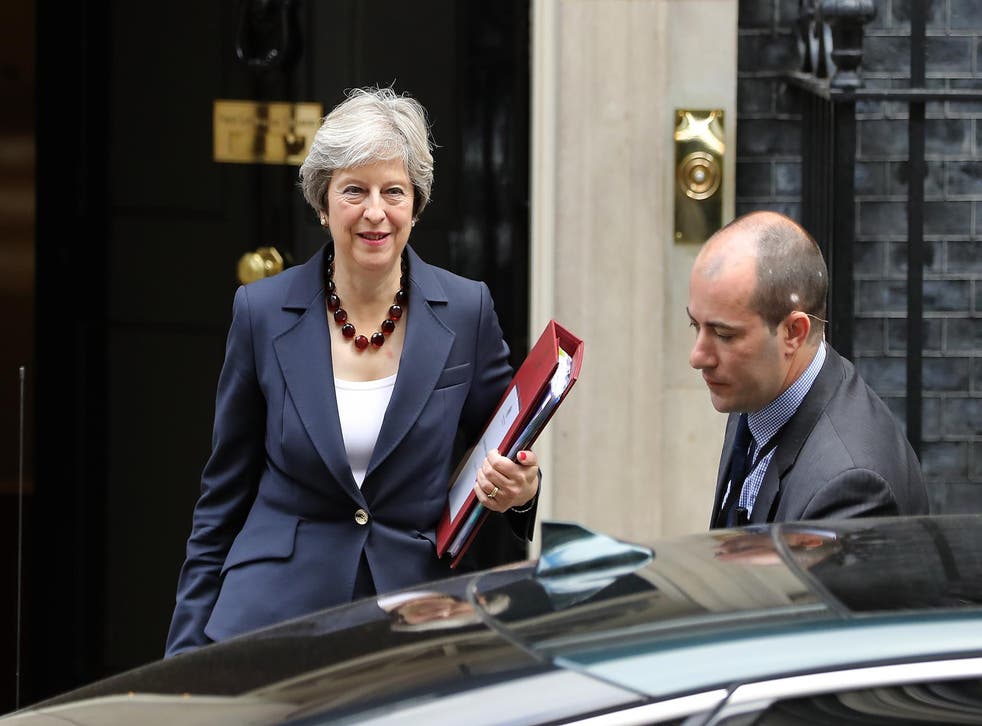 Allegations of sexual harassment have been made against people in all parties, but the question of what effect they might have on the Government is a pressing one. I have seen speculation on social media that the wave of allegations sweeping Westminster could bring Theresa May down. How likely is this?
The short answer is: not very. But it is worth going through the mechanics. Theresa May said today at Prime Minister's Questions that she wanted talks with other party leaders to set up procedures to make sure allegations were properly investigated and action taken. But she has a responsibility as Prime Minister to decide whether the behaviour of some of her ministers means they should be sacked.
Michael Fallon, the Defence Secretary, for example, has admitted he put his hand on a journalist's knee and has apologised. The Prime Minister's spokesperson has said that she regards that matter as closed. Mark Garnier, the international trade minister, has admitted sending his PA to buy sex toys; a decision on his future is awaited. Other allegations against ministers have been denied.
UK news in pictures

Show all 50
But even if a handful or a dozen ministers were sacked, it wouldn't affect the Government's majority in the House of Commons. Those ministers would continue to be Conservative MPs. They might feel aggrieved and they might be less loyal to May. That is why all prime ministers are reluctant to sack too many ministers, because it means more embittered MPs on their back benches. But they would be unlikely to vote to bring the Government down.
May could decide as leader of the Conservative Party to expel MPs, if their conduct was sufficiently bad to bring the party into disrepute. In Parliament this is called "removing the whip": it would mean they are no longer treated as part of the Conservative bloc in the Commons. Even then, they would continue to be MPs, sitting as independents. Anne Marie Morris is currently an independent MP, having been suspended by the Tories for her comments about the woodpile.
Again, though, even if they have been expelled from the Tory party, they would be unlikely to allow Jeremy Corbyn to become prime minister.
PMQs: Lisa Nandy says she told May three times about sexual harassment claims with no action taken
Expelling an MP from the House of Commons and forcing a by-election is harder. This can happen if an MP is convicted of a criminal offence carrying a sentence of more than a year (or if the untested procedure under the Recall of MPs Act 2015 is approved by a petition of 10 per cent of constituents). So far, no allegations of that seriousness have been made against MPs – the allegation of rape made by Bex Bailey, the Labour activist, is against a senior party official. While the allegations referred to by Lisa Nandy, the Labour MP, in Prime Minister's Questions today, date originally from the 1970s.
So it would take more and more serious allegations against Conservative MPs to be made and proven to threaten the Government's working majority of 13. A working majority means that, if all MPs turn up in the Commons and vote, the Government should win by a margin of 13, with the support of the Democratic Unionist Party's 10 MPs.
Therefore, if seven Tory or DUP MPs were to vote against the Government, it would lose – that would take seven off the Government vote and add seven to the opposition vote, closing the gap by 14. This is relevant to tonight's vote on a Labour motion to demand publication of the Brexit impact reports. But it is also the important figure for assessing the Government's survival. If seven Tory MPs were disqualified and the Tories lost all seven by-elections to opposition parties, the Government would lose its majority.
Even then, Jeremy Corbyn wouldn't necessarily take over as prime minister. Sylvia Hermon, the independent unionist MP for North Down, Northern Ireland, does not support the Government but has said she would never vote to make Corbyn prime minister. There may be a few Labour MPs in that position too. The Conservatives would have to lose at least eight seats in by-elections for the Government to fall. I think that is unlikely to happen, even in the normal course of parliamentary mortality, before the next general election is due in 2022.
Join our new commenting forum
Join thought-provoking conversations, follow other Independent readers and see their replies