As the head of the review into the Shrewsbury and Telford maternity deaths, I ask any family affected to come forward
Exclusive: Every family that has a story to tell deserves to be listened to with compassion and kindness and with their wishes respected every step of the way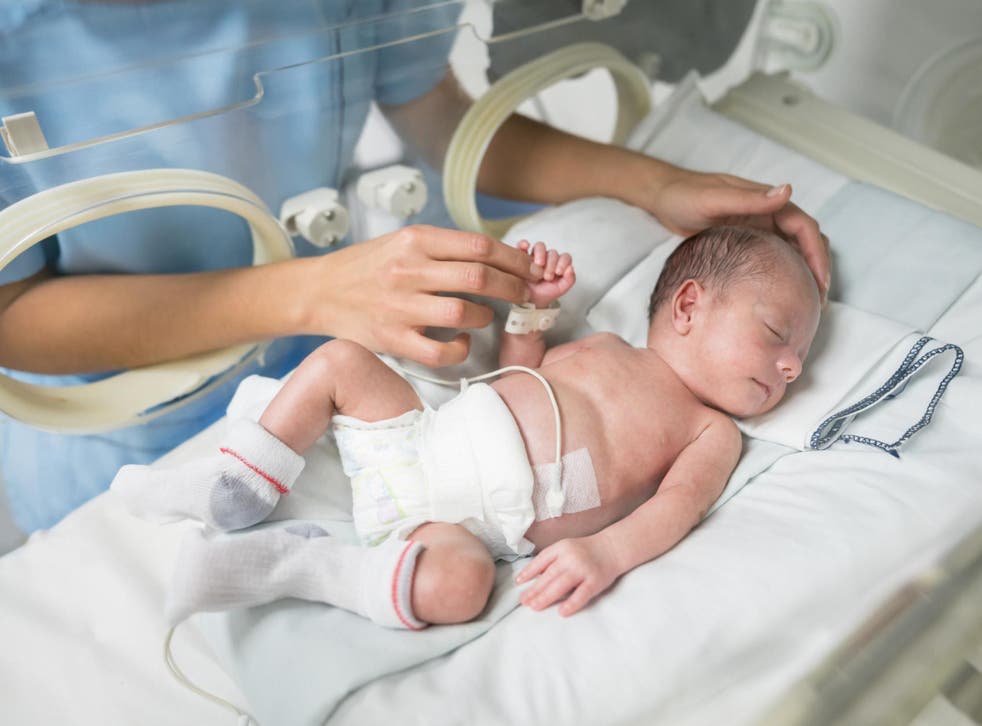 Around 2,000 babies will be born today, and every day, in England and Wales. In busy maternity units up and down the country, dedicated hard-working staff are caring for families during what will be, for many of them, the happiest times of their lives.
As a registered midwife for almost 30 years, it's been my great privilege to see the work that is being done in many maternity units and witness so many examples of good practice and thoughtful, kind and compassionate care.
But as well as being such a positive experience, on those occasions when things go wrong in maternity care, families have told me of the devastating and life-changing impact this has. For many families, this is an experience that never leaves them.
I understand that the quality and safety of maternity care will always be of very great interest to the many women and families who want to know that they and their baby will get the best care possible.
That's why, last week, my continuing independent review of maternity services at the Shrewsbury and Telford Hospital NHS Trust – where I am investigating more than 600 maternity cases between 1979 to 2018 – was national news.
Donna Ockenden on the Shrewbsury maternity crisis
I can completely understand the level of interest and focus that is on the work of me and my independent team.
But from the outset, my priority has always been the welfare of every family who may have concerns about the maternity care they received at the trust.
Every family that has a story to tell deserves to be listened to with compassion and kindness and with their wishes respected every step of the way.
This is not a process that can be rushed. Equally, it must not be a process that feels incomplete. By the time I complete my report at the end of 2020, I want to make sure we have done all we can to reach every family who has raised concerns.
There will come a point next year when my independent review will have to focus on the cases we have in front of us, so that we can progress with writing our report. That's not to say new families won't be able to get in touch. But we want to have the time to listen to them and consider how their stories shape the final report.
Since last week's news coverage, many more families have come forward.
It may be that we have already reached all the families we need to, but I just want to make doubly sure there are no more families who want to be heard.
To any family we have yet to speak to I say this: please get in touch. Your story is important to us. You will be listened to with kindness and compassion and you will not have to do or say anything you don't want to.
And for families asking if their case is already part of my review, I want to assure you that I am now contacting all those who have been identified and will be in touch over the coming weeks. However, if you have concerns please do get in touch with us directly.
Whilst we want to hear from any family with potentially significant or serious concerns regarding maternity care at the Shrewsbury and Telford Hospital NHS Trust, it is important that families understand that the further back in time we go, the less likely we are to be able to access health records since health records in the NHS are routinely kept for 25 years. After that time it is unlikely we will be able to access records. Please be assured, however, that your story will be heard and we will continue to try and get you the answers you deserve.
Beyond today's public appeal, I won't be making any public comment on the further progress of my independent review and will be returning with my team to the work of listening to every family who gets in touch.
The one wish many families have told me they have is for there to be one report at the end of this review, a report that is all-encompassing, of the highest quality and final, and which provides answers for many families after so many years of heartbreak, anguish and frustration.
I will respect their wishes.
Donna Ockenden is chair of the independent review into maternity services at Shrewsbury and Telford Hospital NHS Trust. You can contact her by email (maternityreview@donnaockenden.com) or 01243 786993
Join our new commenting forum
Join thought-provoking conversations, follow other Independent readers and see their replies