The Independent's journalism is supported by our readers. When you purchase through links on our site, we may earn commission.
In Florida, the fight to kick out Trump-loving Matt Gaetz is turning nasty over an unexpected issue
A lifelong Republican-turned-Democrat is running against the controversial Gaetz, who said he would 'never love a president again' after Trump, in Florida's first congressional district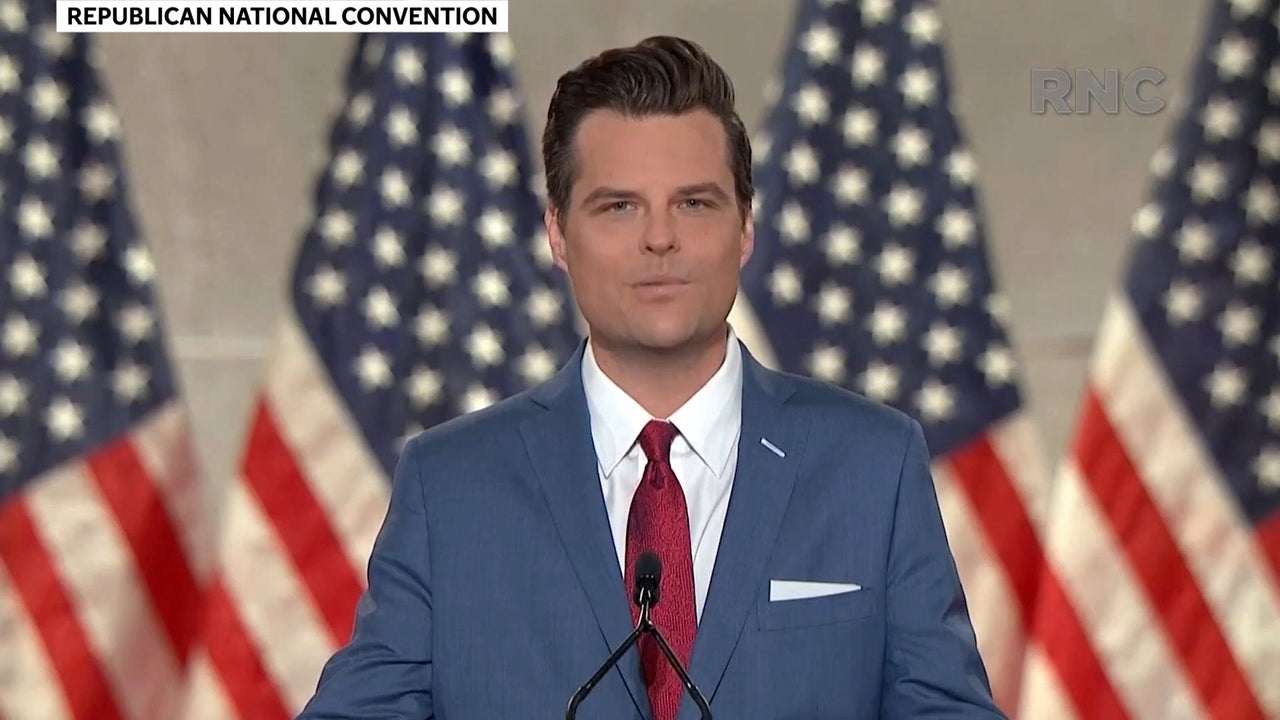 Along 30A, the two-lane road running through South Walton County in Northwest Florida, are miles of pristine beaches – crystal-clear water, white sand, and, right behind the dunes,  hundreds of waterfront mansions. 
In the upcoming election, these beaches – and the question of who can enjoy them – are on the ballot. This is happening by way of the two candidates running to represent Florida's first congressional district, an area that includes Pensacola, Destin, Navarre, and Eglin Air Force Base. 
Phil Ehr, a retired Navy commander and lifelong Republican-turned-Democrat is challenging Matt Gaetz, the GOP incumbent and a vocal Trump loyalist. In recent months, Gaetz has had his fair share of eyebrow-raising moments, from wearing a gas mask on the House floor at the start of coronavirus intervention to his more recent proclamation of his love for the president. Ehr hopes to capitalize on Northwest Florida's growing weariness of Gaetz's antics — but a Democratic win would be a feat in a Republican stronghold that Trump won in a landslide in 2016. 
The candidates follow conventional policy differences on issues like healthcare, gun reform, and immigration. But one of Ehr's core issues is especially relevant in his area of Florida: protecting public beach access. And in a hotly contested presidential election, one of the most consequential counties in one of the most consequential states might end up voting on this issue alone.
In 2017, Representative Gaetz introduced legislation that would pave a legal path to private land ownership on Pensacola Beach and Navarre Beach. Pensacola and Navarre have been protected by a 1947 land ordinance that requires all leases to beaches be held by and benefit the public. Gaetz and co-sponsor Senator Marco Rubio argued that the bill would simply transfer leases from the county to property owners and release them from "double taxation." Critics argued that this bill would allow for overdevelopment and privatization of Pensacola Beach waterfront property.
A referendum was passed in Escambia County denouncing that bill. It did not get a vote in the Senate. Ehr and a colleague, Dr Thomas Campanella, wrote an op-ed in a local publication strongly opposing the bill in 2017.
In 2018, Florida legislature passed HB631, a bill that allows beachfront homeowners to block off waterfront land in front of their property down to the "mean high water line", or where the sand is wet. However, finding the mean high water line isn't easy, and beachgoers often set up chairs and umbrellas a safe distance from the water. 
HB631 introduced a host of controversy, confusion, and reportedly deterred some tourists from coming back for a vacation. Visitors have reported being harassed and asked to move for setting up on dry sand spots deemed private by homeowners. "No trespassing" signs, private security guards, chain fences, and law enforcement officers are now employed to keep beachgoers off private land. The move established hundreds of mini-private beaches along the coast, and as beaches opened after a short-lived coronavirus shutdown, many beachgoers found themselves on overcrowded public beaches while private portions sat empty.
At its core, access to the beach is a class issue. Advocates for customary use argue that bills such as HB631 unfairly limit access to public beaches at the behest of wealthy – and often absent – homeowners. For this reason, it's an interesting example of how Republicans under Trump must tread a fine line between protecting the interests of their traditionally well-to-do base and listening to the working-class people Trump won over in 2016.
Locals have voiced their anger over the enforcement of HB631. Tensions have heightened between transplants with fat wallets, locals who have been utilizing public beaches for years, and visitors funneling tourism dollars into the area only to be told they can't sit where they would like on a once-public beach. 
Other advocates are pushing for repeal of HB631 and the reinstatement of "customary use", or the right for the public to use all beaches for responsible recreation activities. Samantha Hope Herring, a board member at Florida Beaches For All, became involved in beach advocacy following the 2010 DeepWater Horizon oil spill that ravaged the Gulf Coast. Herring said she saw the 2017 potential cash grab as a catalyst to get involved in protecting the 26 miles of coastal land that comprises Santa Rosa Island.
Ehr is cognizant of the financial and environmental impacts of bills such as HB631. He is careful not to demonize beachfront property owners, but he does strongly support the notion of customary use – not just in Northwest Florida, but all over the country. 
"I think that everybody ought to be able to enjoy the beaches in a respectful manner, in accordance with local custom, and that customary-use ordinances in Walton County are the type of thing that regulates behavior, protects the homeowners that are adjacent to the beach, but also protects the ancient custom of beach access and recreational use," Ehr said, adding that taxpayers' money maintains the environmental health of coastal lands and provides for beach replenishment after hurricanes.
People of Northwest Florida need a candidate who recognizes that the privatization of large swaths of public land is disastrous for tourism, the environment, local businesses, and longtime resident taxpayers who deserve access to nearby beaches. To me, it seems clear that that candidate is Phil Ehr, though the latest polls suggest that Gaetz has it in the bag. It's 2020, and anything is possible — but if Gaetz prevails again, what it will tell us about Trump-loving enthusiasm and class issues round beaches in the area will be interesting overall.
Join our commenting forum
Join thought-provoking conversations, follow other Independent readers and see their replies