In the wake of Matthew Hedges' imprisonment, the UK government must review its cosy relationship with the UAE
Colleagues say Hedges was accused of spying. As a 21st-century police state, the UAE is equipped with the most sophisticated spyware technologies. One supplier is Britain's very own BAE Systems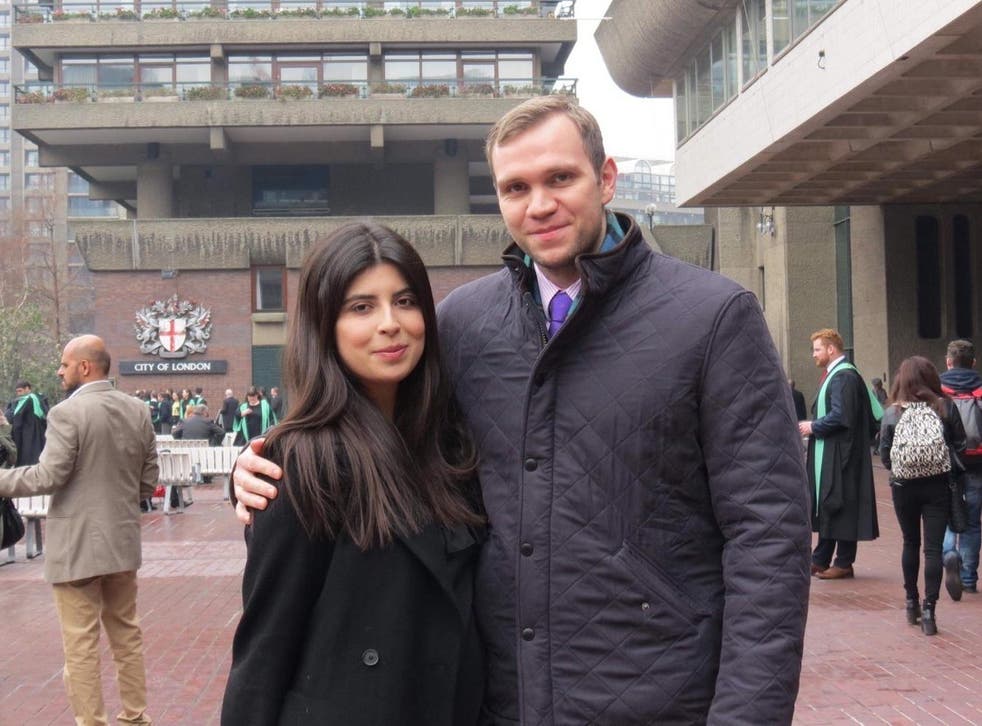 The recent revelations concerning a young British academic's detention in the UAE on suspected spying charges will no doubt come as a shock to those who continue to view the Gulf state as a regional beacon of tolerance and openness. This incident will come as little surprise, however, to those who have followed the country's development over the last few years.
In May, Matthew Hedges, 31, was seized at Dubai airport as he attempted to leave the country following a two-week research trip for his PhD. The Durham University student had travelled there to conduct fieldwork for his doctoral thesis on the impact of Emirati security and foreign policies following the 2011 Arab Spring – a subject that no doubt touched a nerve with the authorities.
Hedges was taken into custody by security officials before being transferred to a prison in Abu Dhabi, where he was held in solitary confinement with barely any contact with the outside world.
World news in pictures

Show all 50
With no official comment on the case and the trial adjourned until later this month, his charges remain unclear. However, his colleagues believe that he is being held on charges of spying for Qatar, a state with which the UAE has severed all relations. Moreover, in an apparent reference to the case last month, Emirati state media reported that an unnamed foreign national had confessed to spying charges after being accused of "seeking confidential information about the UAE" to pass on to an overseas agency.
The last few years have seen the ruling regime become increasingly repressive at home, whilst promoting an ever more hawkish policy abroad – a directional shift which a PR-conscious regime would rather keep under wraps.
In the same month as Hedges' arrest, an Abu Dhabi court sentenced the award-winning human rights defender Ahmed Mansoor to 10 years in prison for "defaming" the UAE on social media.
Commonly referred to as the last person openly talking about repression in the UAE, Mansoor's imprisonment marked the culmination of a decade-long crackdown on freedom of speech in a country which has seen scores of political dissidents imprisoned for little more than a Facebook post.
Dubai's golden sandy beaches, piercing skyscrapers and five-star hotels may provide a glossy veneer to these practices. But, as cases such as Hedges' demonstrate, they can't completely conceal that in recent years, the UAE has become one of the most tightly controlled and heavily monitored places on earth.
As a 21st-century police state, it is equipped with the most sophisticated spyware technologies supplied by international companies only too happy to meet a burgeoning gap in the market. One of these is Britain's very own BAE Systems. Last year a BBC investigation revealed that BAE was exporting surveillance technology to the UAE and other repressive regimes in the region, which the Emirati authorities have used to spy on their citizens.
The UK's relationship with the Gulf state has gone from strength to strength in recent years, taking on added importance with Brexit on the horizon.
In search of lucrative trade deals around the world, the issue of human rights and social justice have taken a back seat. Just days after the publication of a UN report that accused the Saudi-led coalition members of manifold abuses in Yemen, Sajid Javid, the home secretary, hailed the country as a force for international peace and security during a meeting with the Emirati foreign minister.
As the war in Yemen risks tarnishing the UAE's reputation on the global stage, it was revealed this week that the Foreign Office had signed a two-year memorandum with the Dubai government to improve its image in the UK. Condemned by Amnesty International as putting a gloss on human rights violations, Labour's Jon Trickett also described it as little more than a "PR stunt" designed to benefit a repressive regime.
Support free-thinking journalism and attend Independent events
Though Jeremy Hunt, the foreign secretary, has raised Hedges' plight with his Emirati counterpart, the nature of this intervention is unclear. He will no doubt be hoping for a speedy resolution to the case. Not just for Hedges' sake, but to protect the UK's "special relationship" with the Emirates, the smooth running of which relies on attracting as little public scrutiny as possible.
But we should ask ourselves a serious question: Is this really the direction of travel in post-Brexit Britain, one in which our government cosies up to repressive regimes, whilst academics and human rights defenders languish in their prisons? Matthew Hedges must be released. But beyond this, the government needs to question the company it keeps and at the very least, acknowledge the destructive impact of basic human rights abuses in the UAE.
Joe Odell is campaigns manager for International Campaign for Freedom in the UAE
Register for free to continue reading
Registration is a free and easy way to support our truly independent journalism
By registering, you will also enjoy limited access to Premium articles, exclusive newsletters, commenting, and virtual events with our leading journalists
Already have an account? sign in
Join our new commenting forum
Join thought-provoking conversations, follow other Independent readers and see their replies