Maya Forstater is entitled to her views, but anti-transgender beliefs don't belong in the workplace
No person is entitled to knowingly cause pain to another employee, and free speech cannot be allowed to become workplace harassment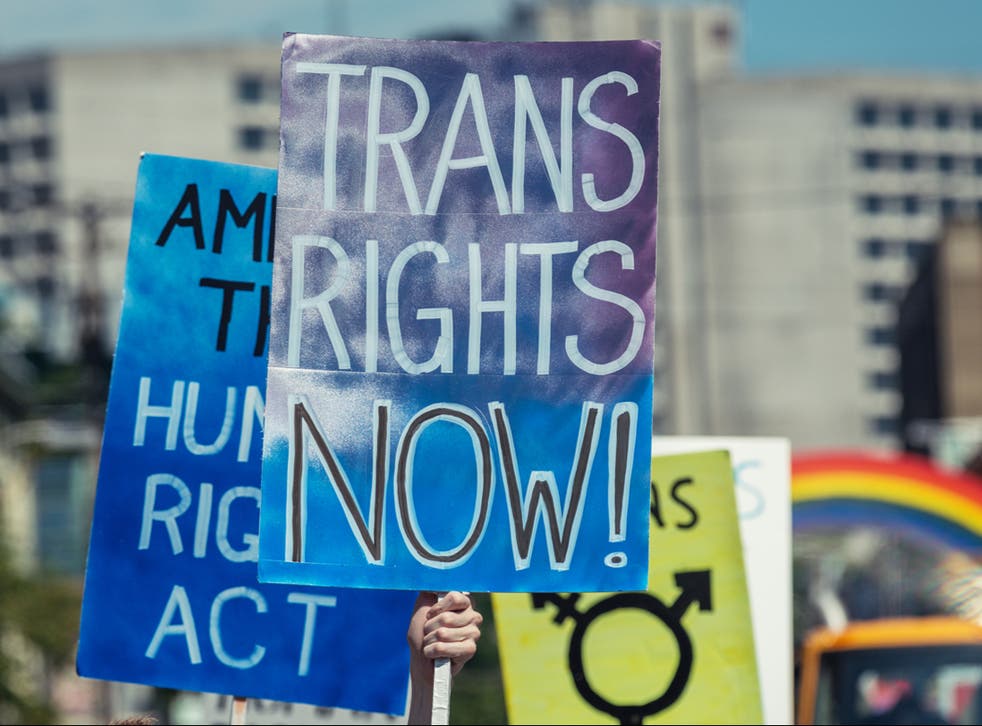 Maya Forstater is at the heart of a controversy about transgender people, free speech, and harassment at work. Her view is that transgender women are men and the law should protect her right to say so at work, including if a transgender woman happened to be her work colleague.
Forstater wants to refer to that woman as "he", regardless of the pain that would cause. She feels this so strongly that the matter has ended up in court – at her behest. As lawyers who will be personally affected by the outcome of her case – one of us as a trans woman, the other as the mother of a trans child – we have followed it closely. 
While providing consultancy services to a charitable think tank, the Centre for Global Development (CGD), Forstater contributed to social media discussions about transgender people. She stated "transwomen are male" and that the statement "transwomen are women" is one of a number of "literal delusions". She made crude references to the body parts of trans people. Her work colleagues raised concerns and when asked about it by CGD she repeated her beliefs about trans women, said she knew her comments were thought offensive but insisted she would continue to make them because they were true. 
Her contract was not renewed. She then brought a legal claim alleging she had been discriminated against for her beliefs that sex is immutable and trans women are not women. But she lost, the judge found that her beliefs (that trans women are men and that she was entitled to say so whenever she wanted) were absolutist and "incompatible with human dignity and the rights of others".
JK Rowling later tweeted that Forstater had been forced out of her job for "stating that sex is real". We don't agree. Forstater claims the right to knowingly cause pain, and not be required to respect the true identity of a trans woman. Take a moment to imagine being a trans person and having to go to work every day with someone who insists on using your previous name and pronouns. It often takes a trans person many years to overcome the dread and fear of being rejected by family and friends, mocked in the street and discriminated against at work. And now to find that every day, when they go to work, someone can reject their identity in the most fundamentally abusive terms. It is unthinkable. 
The respectful and free expression of controversial, challenging beliefs is the lifeblood of an open, democratic society. But freedom of speech comes with responsibility. There is not freedom to incite violence, nor religious or racial hatred, nor to inflict a workplace on a trans person where they face discrimination at any moment. 
Forstater's appeal starts today (27 April). An eminent Queen's Counsel will argue on her behalf that her beliefs should be protected by law and she should have the right to refer to anyone however she likes, wherever and whenever she likes.
If those arguments succeed, the court judgment won't only apply in her specific case, it will apply in workplaces and businesses throughout the country. It will mean, for example, that a person will be permitted to misgender a trans work colleague, indeed be legally protected if they do so. This puts employers in an impossible position where one employee is entitled to harass another, likely making the employer liable to the harassed employee for discrimination. It is both morally wrong and practically unworkable: employers will not be able to meet their duty of making workplaces safe to work in or public spaces safe to visit. 
It would also, which perhaps may even concern Forstater, apply not only to beliefs that harm transgender people, but to any controversial belief a person may hold – including, for example, a belief that women are intellectually inferior to men. If Ms Forstater succeeds before the court, a man at work will have the protection of the law to make those statements at work whenever he likes, causing whatever damage he likes to the women he works with. That cannot be right. 
In our view the right position, and one which, we believe, reflects the true legal position, and the moral values of this country, is one in which Forstater and those who hold views like hers, should be perfectly entitled to hold them – just not to bring them into the workplace and inflict them on their colleagues. 
Forstater has a choice about what she says, but trans people and their families don't have a choice about who we are. This is not a political debate, it is our lives.  
Robin Moira White (she/her) is the first barrister to transition in practice at the discrimination bar and is the joint author of the leading text on transgender law
Molly Mulready (she/her) is a lawyer and a writer
Register for free to continue reading
Registration is a free and easy way to support our truly independent journalism
By registering, you will also enjoy limited access to Premium articles, exclusive newsletters, commenting, and virtual events with our leading journalists
Already have an account? sign in