Meat eaters, after the latest news about what's in your kebabs and ready meals, I'd like to make a deal
Call me high maintenance, but even when I was a meat eater I preferred to know something about the meal I was consuming beyond 'contains miscellaneous dead stuff'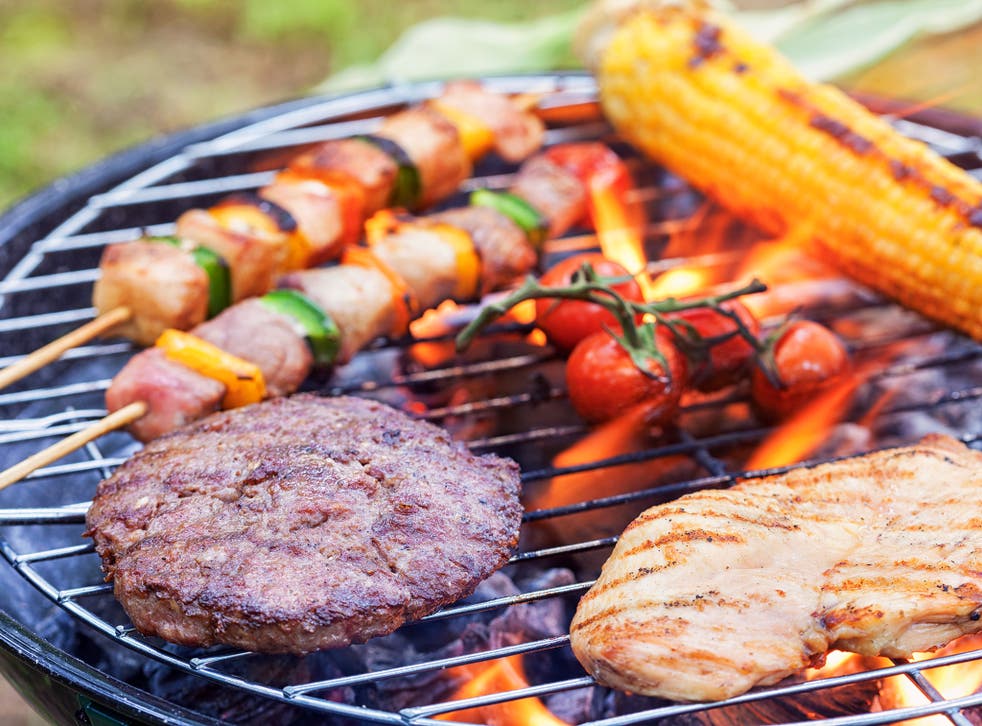 You know what's amazing fun? Being a vegetarian at a group meal. As soon as someone sees your eyes slide towards the section of the menu where "Sad Risotto" and "Portobello Mushroom Masquerading as a Burger and Charging You £8 For The Pleasure" resides, the questions start. "Oh, are you a vegetarian?" (As if you'd just announced that you were a tantric yoga teacher about to move out to a commune in Thailand.) "Why's that then?"
The faux naivety that meat eaters put on when they encounter someone who abstains from their favourite thing is probably the most tiring part. It instigates a dance we all know very well, but never stop doing: yes I'm a vegetarian, yes it's because I don't like killing animals, yes I'm aware that it's "natural" to eat animals, no I don't need to enter into a discussion about why we have incisors and honestly I can't give you a full breakdown of everywhere I got my protein from this week. Aren't you concerned about your health though? Can't you tell me how much protein a kidney bean actually has in it? Don't you think you would have died out if you were a caveman? Don't you know there are people starving in Africa who might be more worthy of your concern? (The fact that I don't eat them either seems not to matter.)
Celebrity vegans and vegetarians

Show all 25
Let's face it, everyone knows that the reason why most vegetarians are vegetarian is because of the whole terrifying industrial slaughter thing. But after a few years of wide-eyed, oh-why-on-earth-is-that-thens from various meat eaters pretending not to know that the chicken nuggets on their plate once corresponded with an animal, most of us just shrug and start saying: "Don't really like it"; or, "I'm allergic"; or, "Because of the environment" (which for some reason is always received much better than the sissy excuse of caring about the suffering of other living things). It's just not worth the 75th aggressive interrogation over a chickenless Caesar salad.
Yep, sticking to the veggie menu is a thankless task, and I will be expecting you to get your tiny violin out for the time I was served a "veggie burger" comprising a slice of pineapple and a tomato in bread. But then there are the tiny moments of victory. After weeks of having people bring up that picture of Quorn growing in a vat on their phone to wave in your face while screaming: "Isn't it rank, though? What's natural about that?" eventually some news story cuts through that makes you feel like vegetarianism might have not been such a bad idea after all.
Today was one such day: more than a fifth of meat sample tests taken last year found DNA from animals not in the labelling, it was announced. Mince meat, kebabs, sausages and restaurant curries were the most likely foods to be made of a different animal than they said they were. There was even an instance of something labelled as ostrich meat turning out to be 100 per cent beef.
Call me high maintenance, but even when I was a meat-eater I preferred to know something about the meal I was consuming beyond "contains miscellaneous dead stuff". Apparently that's a big ask nowadays.
Meat and dairy companies to surpass oil industry as world's biggest polluters, report finds
We didn't get here because people hand-reared chickens and pigs on expansive farms where vegetation was abundant. In fact, one of the most interesting pieces I've read in the last year on ethical eating pointed out that the best solution for the environment and all the animals living in it might be to minimise meat and dairy in your diet, but then every so often add in an organic, pasture-fed steak from a farm which has dedicated itself to "no-dig", carbon-minimising systems. I can easily get on board with that idea. But there's nothing natural – or, more importantly, ethical – about the way we mass produce meat in 2018. The fact that our ready meals are still sometimes turning up with four different animals in them which bear little resemblance to the labelling proves that.
The great horse meat scandal of 2013 may be behind us, but the reasons why it happened clearly haven't been tackled. Contamination is a major problem in spreading disease. Corner cutting in an industry that deals with antibiotic usage on a huge scale is a medical emergency waiting to happen. And the fact that the people making your food don't have enough respect for you to label it correctly is deeply concerning. We could fight this fight together, if you didn't see vegetarians as your enemy.
What meat we eat and why is an increasingly important issue as we hurtle towards apocalyptic environmental destruction, so it's worth making the effort to open a conversation without defensiveness. It shouldn't be a badge of honour to say: "I just don't care because bacon is delicious." If you're willing to drop that act, I'm willing to talk about sustainable eco-farming which includes meat production. Can we lean across the divide and at least agree on that? And if you order the ostrich bolognese, I promise not to say a thing. I just want to make sure that you did it intentionally.
Register for free to continue reading
Registration is a free and easy way to support our truly independent journalism
By registering, you will also enjoy limited access to Premium articles, exclusive newsletters, commenting, and virtual events with our leading journalists
Already have an account? sign in
Register for free to continue reading
Registration is a free and easy way to support our truly independent journalism
By registering, you will also enjoy limited access to Premium articles, exclusive newsletters, commenting, and virtual events with our leading journalists
Already have an account? sign in
Join our new commenting forum
Join thought-provoking conversations, follow other Independent readers and see their replies