It's time journalists exposed the spin behind politicians' campaign rallies
Journalists must learn from the devastating mistakes of the 2015 election and EU referendum coverage, and hold politicians accountable in the run-up to the next election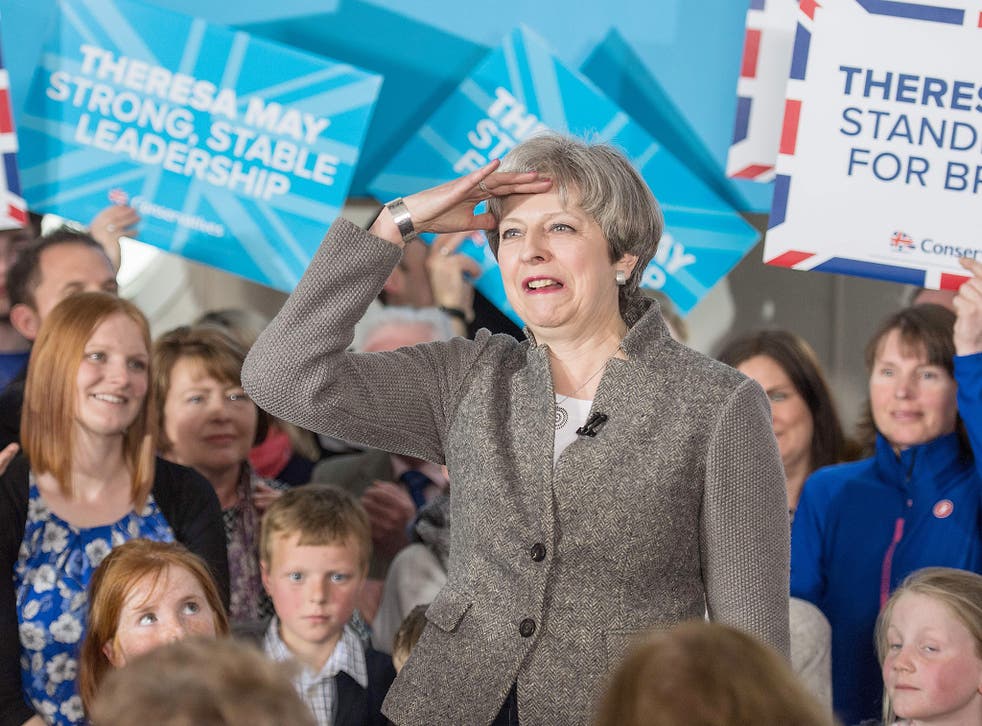 As parliament has been dissolved, the election campaign has intensified. But the tone of the media coverage has already been set, with trivia and personalities leading the headlines, not policies. The consequence of not explaining issues were laid bare during the EU referendum campaign: just days before the election, almost half of people thought it was true that the UK Government sent £350m a week to the EU. While the media was scrupulously balanced in reporting on the Leave and Remain campaigns, they did not regularly challenge many of the dubious claims about EU membership.
During the remaining five weeks of this year's election campaign, the media has the opportunity to raise public understanding of the issues and scrutinise the parties' policy agendas. But politicians will not necessarily be forthcoming in conveying their plans – particularly the less popular ones – and daily press conferences are no longer a part of campaigning. Since the 2010 election campaign, party spin doctors are paranoid about experiencing a "Gillian Duffy moment", so they often limit campaign access to activists and selected journalists.
This matters because perspective is so important. In 2015 David Cameron held a "rally" which seemed to be packed full of enthusiastic supporters, until an image of the whole room surfaced on Twitter, showing how small his crowd really was.
Theresa May accuses EU of trying to influence election result
During the same campaign, Channel 4 sent a war photographer to dissect the Liberal Democrat spin tactics. The report was scathing: "A seat on the Lib Dem battlebus costs journalists £750 a day. Hmm. Let's see if it's worth the money. I've come all this way and it turns out that this blue rope means I can't get close. When it comes to the media, the entire event has been carefully managed, the atmosphere seems stifling and controlled; I find everything is scripted, there seems to be no room for surprises. There's a fear, they don't seem to want to talk to the people direct, you know, pump flesh and kiss babies and taste pastries."
The early signs of the 2017 campaign suggest this lack of in-depth coverage will continue. Local journalists in Cornwall, for instance, were prevented by Conservative spin-doctors from following Theresa May around a factory. While they rightly exposed their limited access online, so far the UK's main broadcasters appear reluctant to follow suit.
Just as voters have a choice to make ahead of election day, so do editors and reporters. Rather than accepting the parties' campaign agendas, they could more regularly expose the spin tactics behind their rallies and walkabouts. After all, what do we learn watching Theresa May reciting pre-prepared soundbites about a "strong and stable" Government in a highly stage-managed walkabout?
UK General Election 2017

Show all 47
In an age of post-truth politics, where politicians limit campaign access and make many dubious claims, journalists could let the issues that most concern voters take centre stage. Focussing on the parties' policies will not only more effectively hold power to account, it will help raise people's understanding of the issues that will affect their lives.
Register for free to continue reading
Registration is a free and easy way to support our truly independent journalism
By registering, you will also enjoy limited access to Premium articles, exclusive newsletters, commenting, and virtual events with our leading journalists
Already have an account? sign in
Join our new commenting forum
Join thought-provoking conversations, follow other Independent readers and see their replies