I welcome Melvyn Bragg's celebration of all things 'not South'
'The Matter of The North' comes at a time when London has adored itself to a point of near self-destruction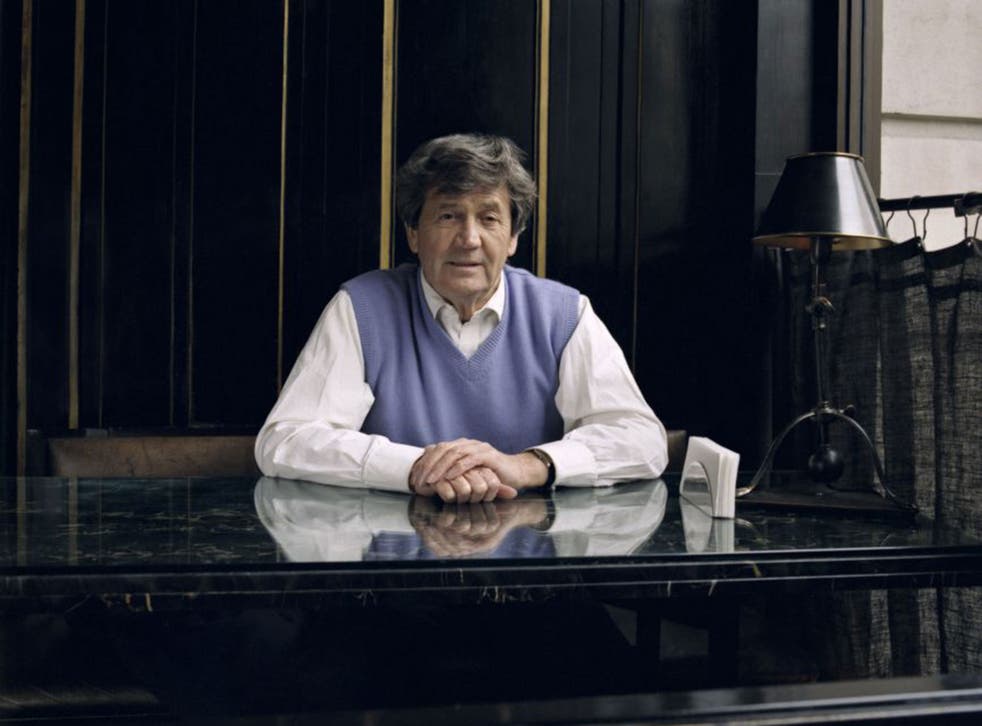 As Melvyn Bragg began his ten-part Radio 4 series The Matter of The North stood in battering winds upon remnants of Hadrian's Wall, some wags on social media asked if this celebration of northern culture was strictly needed. When, they wondered, would there be a celebration of the south? When indeed. When will London and the South East, that much snubbed, historically under-cherished backwater of the British Isles, finally have the media recognition it to richly deserves? Hopefully Sadiq Khan will think on about his concerns over the Garden Bridge as some sort of recompense for Radio 4's vast unfairness.
In the meantime, Bragg began his journey in the very place all Cumbrian children spend numerous school trips: on crumbling drizzle battered Roman fort, pondering the importance of this soggy patch of land to European civilisation. Cumbria's infamous, dry, gallows humour is steeped in 1800 years of awaiting invasion, enslavement or death by trench foot. Bragg then moved onto Holy Island and the Northumberland coast where in 1838 my ancestor Grace Darling saved the shipwrecked survivors of the SS Forfarshire in an early historic example of 'unflappable northern women getting shit done.' Bragg, did not mention this. Too busy twaddling about King Ecgfrith and the Picts. Bragg also seemed to classify Derbyshire as northern. Nonsense. That lot are glorified Brummies. The north ends somewhere before Sandbach services on the M6.
Truthfully, the BBC could commission umpteen ten part series on 'The North' concentrating solely on northerners bickering over who is and isn't northern, with light musical interludes from Richard Hawley, Sheridan Smith and Rowetta from The Happy Mondays.
Nevertheless, I welcome Bragg's celebration of all things not South. There is more to the north, daft as it feels to point out, than Albert Finney arguing with his dad over getting his fancy woman knocked up. Or Ma Boswell divvying up social security money. Or folk plodding about covered in soot getting catching their hands in weaving machines. Yes fabulous iconic images, but by 2016 they have outlived their purpose. The north is not Madchester. No-one is mad for it anymore. Scousers do not have curly perms and tell everyone to calm down. Yorkshire people may be strong in the arm but not remotely thick in the head.
The 10 happiest places to live in UK

Show all 10
And Bragg's 10-part epic comes at a time when London has adored itself to a point of near self-destruction. Our capital is so self-assured of its brilliance – and it is not wrong – that almost none of us can now afford to be here. London has quite literally loved itself to death. We told the world we were the greatest city ever and they took us at our word and bought a second home here. To simply step off a Pendolino train at Euston Station and move tentatively towards Soho, for the average waged visitor, is a lesson in haemorrhaging money. To set up life here, if one isn't on the housing ladder, is an exhilarating act of water-treading. All consuming, never sleeping, ever-stimulating, wholly addictive. Every penny one earns will be frittered away on the honour of credit card late payment fines and black bogies. For the last decade, the bright young minds of each northern town have fled to London drunk on the possibilities of buying fresh coriander after 10pm and perusing a What's On guide that extended to more than a single sheet pamphlet. Perhaps, it is time to re-examine the north, to stop tittering at the Northern Powerhouse, to value the possibilities under our noses. The north matters now more than ever.
Register for free to continue reading
Registration is a free and easy way to support our truly independent journalism
By registering, you will also enjoy limited access to Premium articles, exclusive newsletters, commenting, and virtual events with our leading journalists
Already have an account? sign in
Join our new commenting forum
Join thought-provoking conversations, follow other Independent readers and see their replies