Men, please stop mansplaining the hijab to Muslim women
Maajid Nawaz, the founding chairman of Quilliam, is yet another man offering an unsolicited opinion on whether we Muslim women should wear the hijab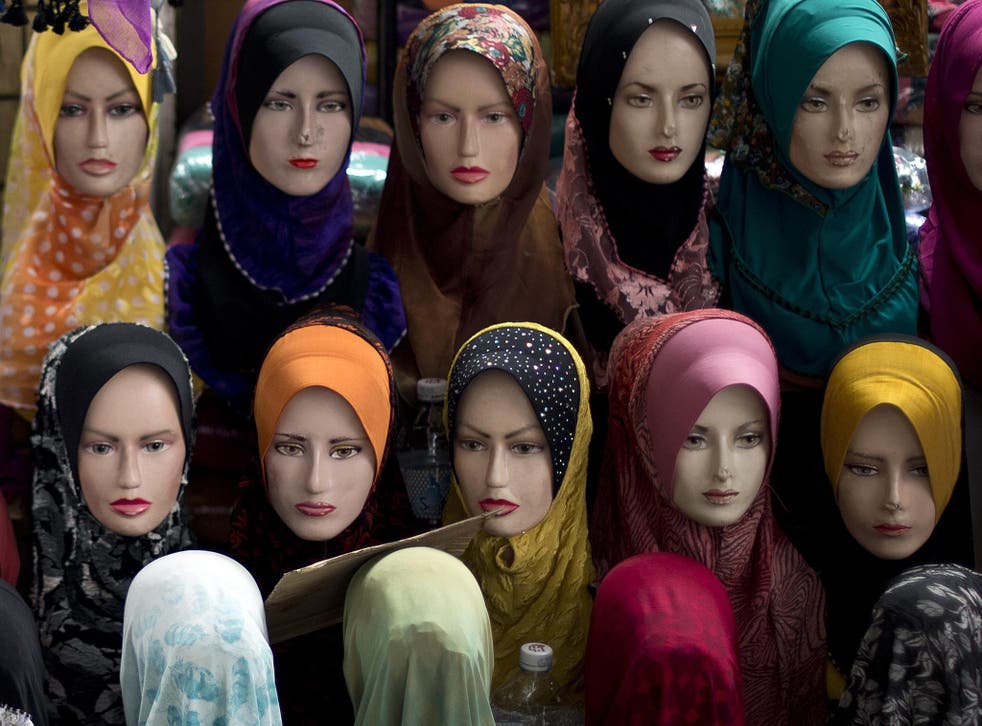 In the past week, non-Muslim women have been donning hijab as an act of inter-faith solidarity with Muslim women who have been discriminated against as a result of the recent wave of terrorist attacks in America and France.
In a recent opinion piece for the Washington Post, two prominent Muslim female commentators asked for women to refrain from joining in this act of solidarity: "(f)or us, as mainstream Muslim women, born in Egypt and India, the spectacle at the mosque was a painful reminder of the well-financed effort by conservative Muslims to dominate modern Muslim societies."
Joining in this debate, Maajid Nawaz, the founding chairman of Quilliam tweeted: "Can my conservative Muslim sisters join a 'take off' your hijab day in #Solidarity with women who've had acid thrown in their faces?", in reference to women who have been attacked for not wearing hijab in other parts of the world.
His point, expanded over several tweets and twitter conversations can be summed up in the following statement: "I'm liberal. Hijab's a choice. I'd support 'wear hijab day' alongside #NoHijabDay. Depending on location, both groups suffer.The latter, more so".
Hijab should be a personal choice. It is part and parcel of finding out, and working out a woman's own identity – this is what feminism is all about.
However, this debate is a debate between women and Maajid Nawaz has no place in it. He appears to be modern, liberal and progressive but this does not hide what feels like latent misogyny. I am done with men, Muslim or otherwise, discussing us Muslim women. He is a mansplainer.
Furthermore, Mr Nawaz calls on only "conservative Muslim women" to remove their hijabs. Where on earth did he get this idea that hijab-clad women are one-dimensional subjugated women. Just because a woman covers her hair does not guarantee she is conservative.
Another public example of his appropriation of feminism was his response to being filmed in a strip club. In a Facebook post written after the event he wrote: "Some feminists take the view that visiting such gentlemen's clubs objectifies women. Others, many women too, take a more sex-positive view, and believe that erotic dancing is empowering to women. My feminism, as intended by me, extends to empowering women to make legal choices, not to judge the legal choices they make. My fight is for rights. The right of men or women who choose to cover their heads, or their right to uncover their bodies. As long as both are by choice, I will defend people's right to do either."
What women wear or do for work is an issue to be debated between women. Whether the opposite sex support us in our choices is irrelevant. As long as men continue to weigh in on these debates, they perpetuate the very power dynamics they claim to stand against.
If you really want to be a feminist ally, Maajid Nawaz, do us a favour and be quiet. Fellow sisters, who make up part of the 2.7 million Muslims in UK - let us reclaim our voices from the men.
Register for free to continue reading
Registration is a free and easy way to support our truly independent journalism
By registering, you will also enjoy limited access to Premium articles, exclusive newsletters, commenting, and virtual events with our leading journalists
Already have an account? sign in
Join our new commenting forum
Join thought-provoking conversations, follow other Independent readers and see their replies