It took years of therapy to understand the issues behind my mental health – to blame it all on social media is naive
We need to be honest about why young women are made to feel ashamed of their bodies, not play into stereotypes of vain millennials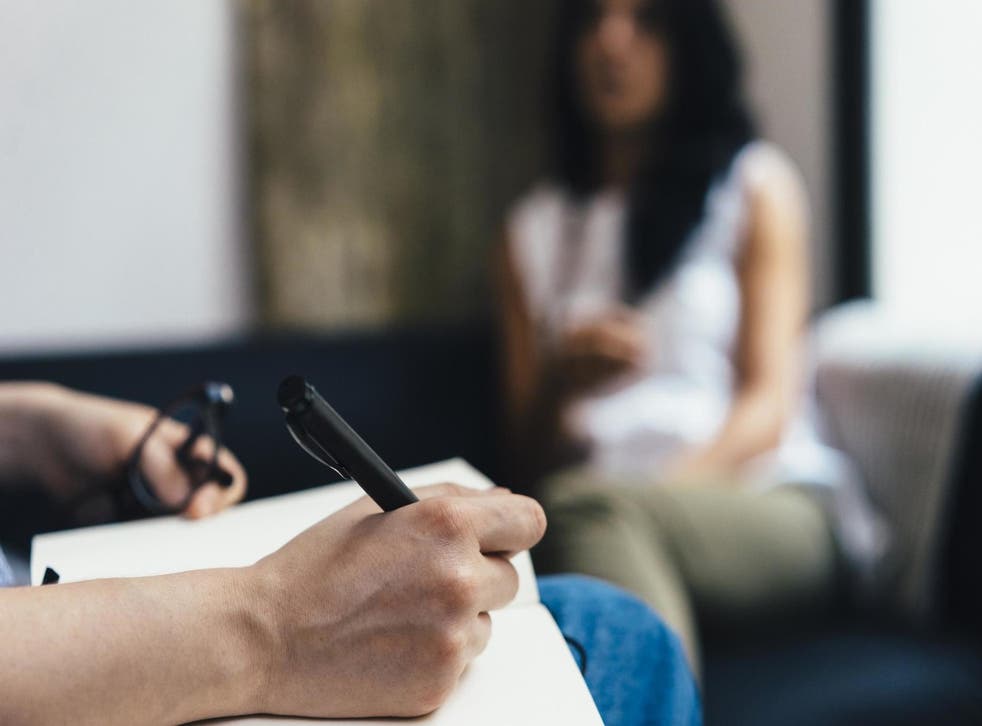 Nothing feels more defining of entering my twenties than the honest conversations I've had with female friends about our mental health. From exam stress and low self worth, to self-harm, depression, and anxiety, it feels like we've all been through a lot in the last few years.
And whether that's to do with being more open with each other as we grow older, or struggling without the support systems of childhood, one thing often strikes me: it seems like every young woman I know has faced some battle with their mental health.
This week is Mental Health Awareness Week, and with 2019's theme of body image, attention is turning to young women. And it's about time too – my instincts about young women weren't misguided: we are facing higher rates of mental ill health than ever.
Young women are now the most at-risk for poor mental health, with headline after headline showing increasing rates of self-harm, eating disorders, anxiety and depression. Research this week shows almost half of women feel depressed about their body image, compared to 25 per cent of men.
And with each headline comes the same callous assumption: young women are spending too much time on social media. Social media is part of the story – but to get to the heart of the problem, we need to look beyond the obvious at the full complexity of young women's lives. Crucially, we need to look at the way gender impacts our mental health.
Mental Health Awareness: Facts and figures

Show all 10
I've struggled with low self-confidence, anxiety, and periods of depression for some years, first noticing unexplainable low spells at university. And while I've used social media throughout those years, I've never thought of it as the root of my problems. In fact, it's concerning that social media is so frequently turned to, when evidence of a link with mental health is far from conclusive.
That's not to say that social media can't worsen feelings of low self-worth or insecurity – I've deleted and redownloaded Instagram more times than I can remember for this very reason. But social media has also been positive for me – it's where I joined an online support group for survivors, where I learnt the language I now use about my experiences, and how I kept in contact with friends while I spent difficult months abroad.
Blaming the mental ill health of young women on our use of social media alone is not just naive, it's patronising, and it undermines the difficulties many of us have faced. For all the women I know – and for me too – the picture is far more complex. For too many, histories of sexual or domestic abuse are at the root of mental ill health.
When we talk about body image and young women this year, we need to be clear about why young women are made to feel ashamed of their bodies, not play into stereotypes of vain millennials. With stereotyping, sexualisation, objectification, there are innumerable ways in which society makes young women feel like we are worth nothing more than the image we present to the world.
And at the sharpest end, young women are facing increasing levels of violence: we are the most at risk for domestic abuse, sexual harassment and assault in schools are on the rise, and sexual exploitation remains widespread.
It's time we recognise the devastating impact these traumatic experiences can have on mental health. As many as one in seven young women has Post Traumatic Stress Disorder, which is caused by "very stressful, frightening or distressing events", such as torture, war and conflict, and domestic or sexual abuse. That's almost the same rates as veterans of Iraq and Afghanistan.
The links between abuse and mental ill health are clear: research by Agenda, the alliance for women and girls at risk, shows that more than half of women with a mental health problem has experienced some form of abuse.
Social media is of course part of the problem, and sites must do more to safeguard their users from harassment, exploitation and harmful images. But we mustn't focus all our attention on social media, just because it's a new scapegoat on which people sling most of their gripes with my generation.
Support free-thinking journalism and attend Independent events
Instead we must face up to a more difficult and even frightening reality: young women are experiencing violence on our streets, in our schools and in our homes. This will not go away no matter how much we bury our heads in the sand on this issue.
It's taken years of private therapy – and a huge chunk of each paycheck – to begin to understand the impact of trauma on my mental health. Most women can't afford the kind of long term support that can be necessary to tackle these experiences.
Last week, research by a group of MPs found just 16 per cent of adult survivors of childhood sexual abuse felt their needs were met by NHS support. With huge waiting lists and few bed spaces, this is unsurprising. Those who do access support are unlikely to have their experiences of abuse recognised, with only half of mental health services having a policy on even asking about abuse.
This Mental Health Awareness Week, we must see investment in support that takes into account the particular needs of girls and young women, especially those with experiences of abuse and trauma. But we also need to see efforts to tackle the culture that normalises violence against women and girls.
If we are ever going to address the crisis in young women's mental health, we must not be cowardly and blame the easy option. Young women with mental ill health are being brave in the face of unspeakable adversity – we owe it to them to be brave about finding the solutions.
Connie Muttock is a Policy and Communications Officer at Agenda, the alliance for women and girls at risk. Agenda runs the Women in Mind campaign to make women's mental health needs a priority
Join our new commenting forum
Join thought-provoking conversations, follow other Independent readers and see their replies