Foster carers are doing more than the NHS to deal with children's mental health – don't forget about us
Children in care are blighted by a professional reluctance to draw up treatment plans until they have a permanent address. In a world in which "short-term" foster care may mean two years, this makes no sense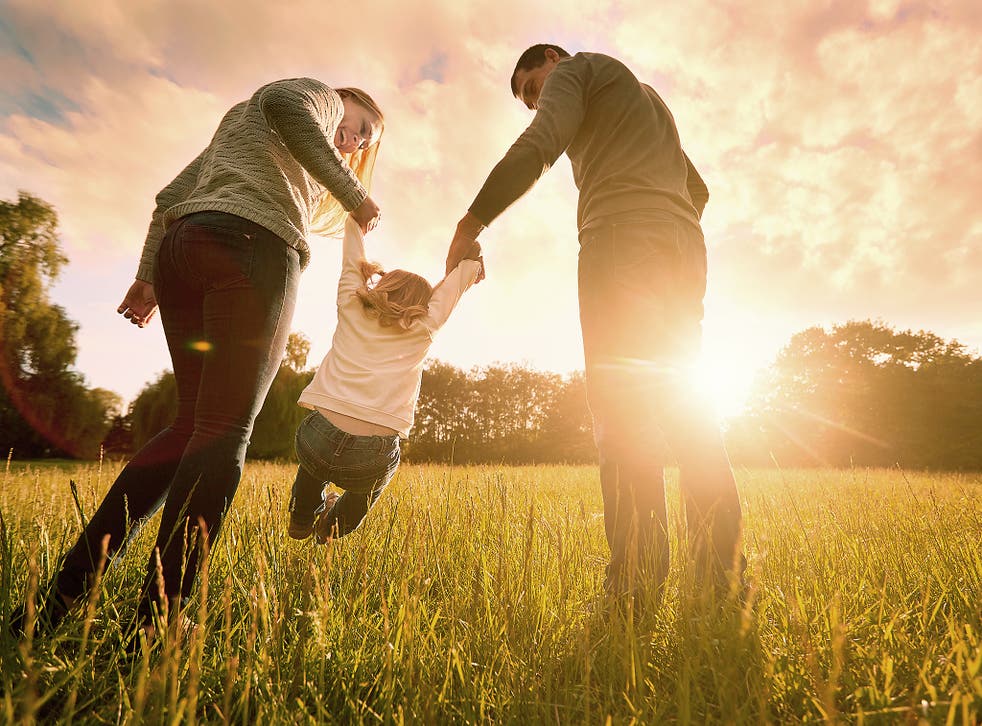 Right now, there are two highly committed groups of well-meaning people banging the drum for their particular cause. Mental Health Awareness Week, meet Foster Care Fortnight.
The irony, indeed the tragedy, is that these important campaigns take place each year with no reference to one another. It is possible that they are not even aware of each other's existence.
Yet the UK's 55,000 fostering families probably make a bigger daily contribution to the mental health and wellbeing of children and young people than the NHS.
Families like mine care for and support more than 64,000 of the most vulnerable children. Many of these children need the care of qualified mental health specialists. At the very least, their needs should be assessed by professionals. They have been removed from their family home, often after suffering persistent physical and mental abuse and neglect.
Sow Ay illustrations on mental health

Show all 18
The harm inflicted upon their mental health can be profound, and needs to heal. Yet the full extent of this harm, and the best way to treat it, will remain unexplored for months, even years. In the meantime, plans are put in place and implemented to determine their long-term futures, with barely a nod to the fact that so many vital questions remain unanswered.
Why does this happen? It is partly down to the scandalous lack of resources, and long waiting lists for access to CAMHS affect all children and young people, not just those in care. But looked-after children are also blighted by a professional reluctance to draw up treatment plans until they have a permanent address. In a world in which "short-term" foster care may mean two years, this makes no sense, and begins to feel like cruelty.
Denied professional help for their mental health needs, these children can turn to nobody other than their foster carers. Our lives are devoted to helping kids of all ages and backgrounds begin to come to terms with what has happened in their homes and why they must live apart from loved ones. We help them take the first tentative steps into a world where people do genuinely care and trust and respect them, and put an arm around them when they ask: "Why me?"
Andrew Flintoff: Mental health can be a struggle but is not a stigma
We care for children with untold histories, whose memories may not divulge for many years. We do our best, based on the knowledge and experience we have acquired, first as parents, then as foster carers. We learn from other foster carers, and take advice from our own mums and dads. We read books and trawl the internet for answers. We develop strategies to manage crises, in which the main element is intuition.
We see the progress our foster children make, and take comfort from that. But we live under no illusion that the underlying problems have been addressed, or that the harm has healed. And we ask ourselves, constantly, whether our amateur, random approach has done more damage than good, or at least held back their development. Who will ever know?
Foster carers live at the frontline of mental health, providing a 24/7 emergency service for a crisis that might just be a sight, sound or even a smell away. It is what we do, and we do it gladly, with little recognition. As Mental Health Awareness Week and Foster Care Fortnight battle for the public's attention, it is time for this to be acknowledged.
Martin Barrow has co-edited Welcome to Fostering, published by Jessica Kingsley Publishers
Register for free to continue reading
Registration is a free and easy way to support our truly independent journalism
By registering, you will also enjoy limited access to Premium articles, exclusive newsletters, commenting, and virtual events with our leading journalists
Already have an account? sign in
Register for free to continue reading
Registration is a free and easy way to support our truly independent journalism
By registering, you will also enjoy limited access to Premium articles, exclusive newsletters, commenting, and virtual events with our leading journalists
Already have an account? sign in
Join our new commenting forum
Join thought-provoking conversations, follow other Independent readers and see their replies