Mental health care in the NHS is lagging behind – so here's what we're doing to try and improve it
The impact of poor mental health is increasingly acknowledged as one of the biggest problems our society faces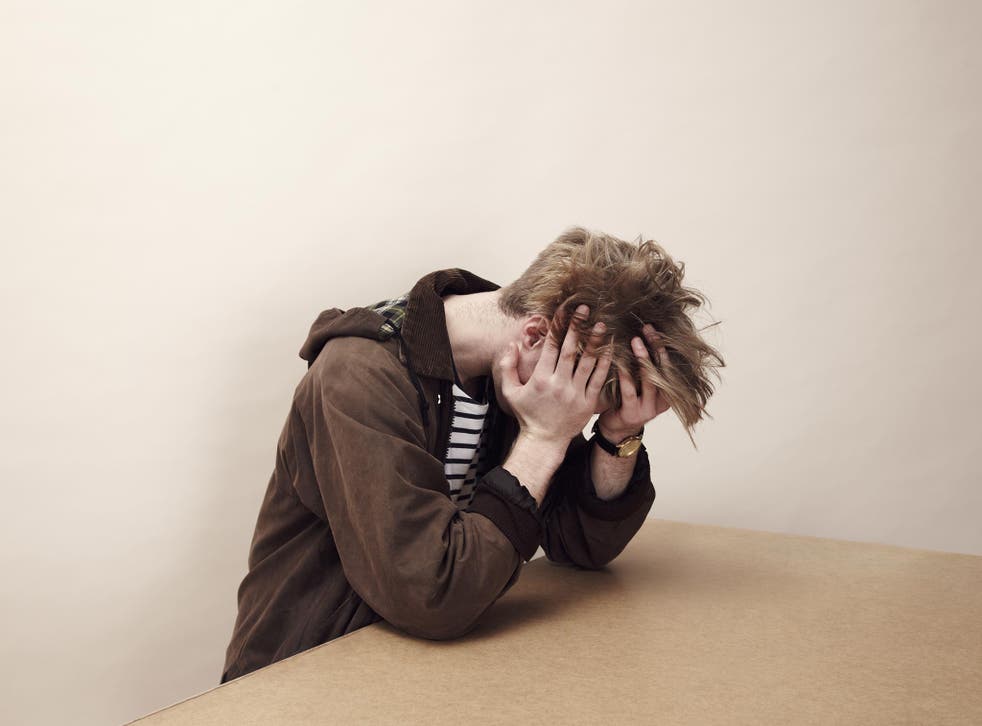 Today marks the end of a very interesting Mental Health Awareness week. As Chairman of the APPG on Mental Health, I have talked to people throughout the mental health system, and discussed topics right across the spectrum. There has been much debate about what needs to be done to improve the care provision we currently have, and how to achieved the parity of care between physical and mental health that we, as part of the coalition government, legislated for in the last Parliament.
The impact of poor mental health is increasingly acknowledged as one of the biggest problems our society faces. It is devastating in human terms for sufferers and their families, costs the country £105billion in lost productivity, and is accountable for 23 per cent of the disease burden in the NHS.
That is why one of this Government's first acts was to commission the Independent Mental Health Task Force to carry out a root and branch assessment of current mental health provision in the NHS and report back on how it can be improved. That is also why this Government has accepted all of the recommendations made in the report, and committed £1billion of funding and a further £1.25billion of separate funding specifically for Child and Adolescent Mental Health for over the next five years to see them implemented. Additionally, we have, for the first time, introduced mental health access and waiting times – something that previous governments of all political persuasions have not achieved.
Mental health campaign launch
We have created the necessary conditions for change. But the scale of it must not be underestimated. The very fabric of how the NHS currently operates must be altered for mental health services to improve. The NHS has until now been skewed almost entirely to the delivery of acute physical care. Currently only nine per cent of the whole budget is spent on mental health care.
There needs to be far better commissioning at a local level with more transparency as to what is being spent where by clinical commissioning groups. We need to have national standards with efficient data collection in place to make sure that there is no more inconsistency of service across different parts of the country. And perhaps most contentiously of all, we need a new single payment system to be rolled out across the NHS that does not prioritise acute hospitals.
Such changes can only be carried out by the Clinical Commissioning Groups that hold the budgets, in partnership with the many committed professionals in the NHS. They need to drive through systemic change and disrupt entrenched practices. They need to challenge the status quo whilst allaying people's fears within the system for progress to be made.
And the change will not be quick.
It is facile to think that the problems within the mental health care system have only appeared over the past few years as a result of funding issues. They have built up over decades and will not quickly be unpicked. There is no magic wand that will suddenly change a system that has been focused on physical health for so long.
The release of funds is only the start of the process. It takes time to train enough specialist nurses so that every GP practice and A&E has effective mental health triaging. It takes significant time to create and put in place the correct IT systems to gather data so that we can make sure that there are no inconsistences in care depending on where you live. It takes time to train enough specialist maternity and perinatal specialists to make sure that every new mother gets the correct support and treatment. It even takes time to spend the significant amounts of new funding that has been committed if the money is to be used effectively.
Rushing will not achieve the common goal of a 21st century mental health service.
We all of us have a huge job to do to make this happen. The Task Force Report makes it absolutely clear who has to do what in order to make its recommendations a reality within an achievable timescale over the course of this Parliament. If we all play our part then we will create a system that, within a few years, is truly is fit for purpose to meet the rising challenges that our modern society throws at it.
James Morris is the MP for Halesowen and Rowley Regis and Chairman of the APPG on Mental Health
Register for free to continue reading
Registration is a free and easy way to support our truly independent journalism
By registering, you will also enjoy limited access to Premium articles, exclusive newsletters, commenting, and virtual events with our leading journalists
Already have an account? sign in
Register for free to continue reading
Registration is a free and easy way to support our truly independent journalism
By registering, you will also enjoy limited access to Premium articles, exclusive newsletters, commenting, and virtual events with our leading journalists
Already have an account? sign in
Join our new commenting forum
Join thought-provoking conversations, follow other Independent readers and see their replies