We need to address the socioeconomic causes of mental health issues if we really want to tackle the problem
Debt and having a poor-quality job – such as those with zero-hour contracts or where there is little control or reward to be had – are risk factors for experiencing mental illness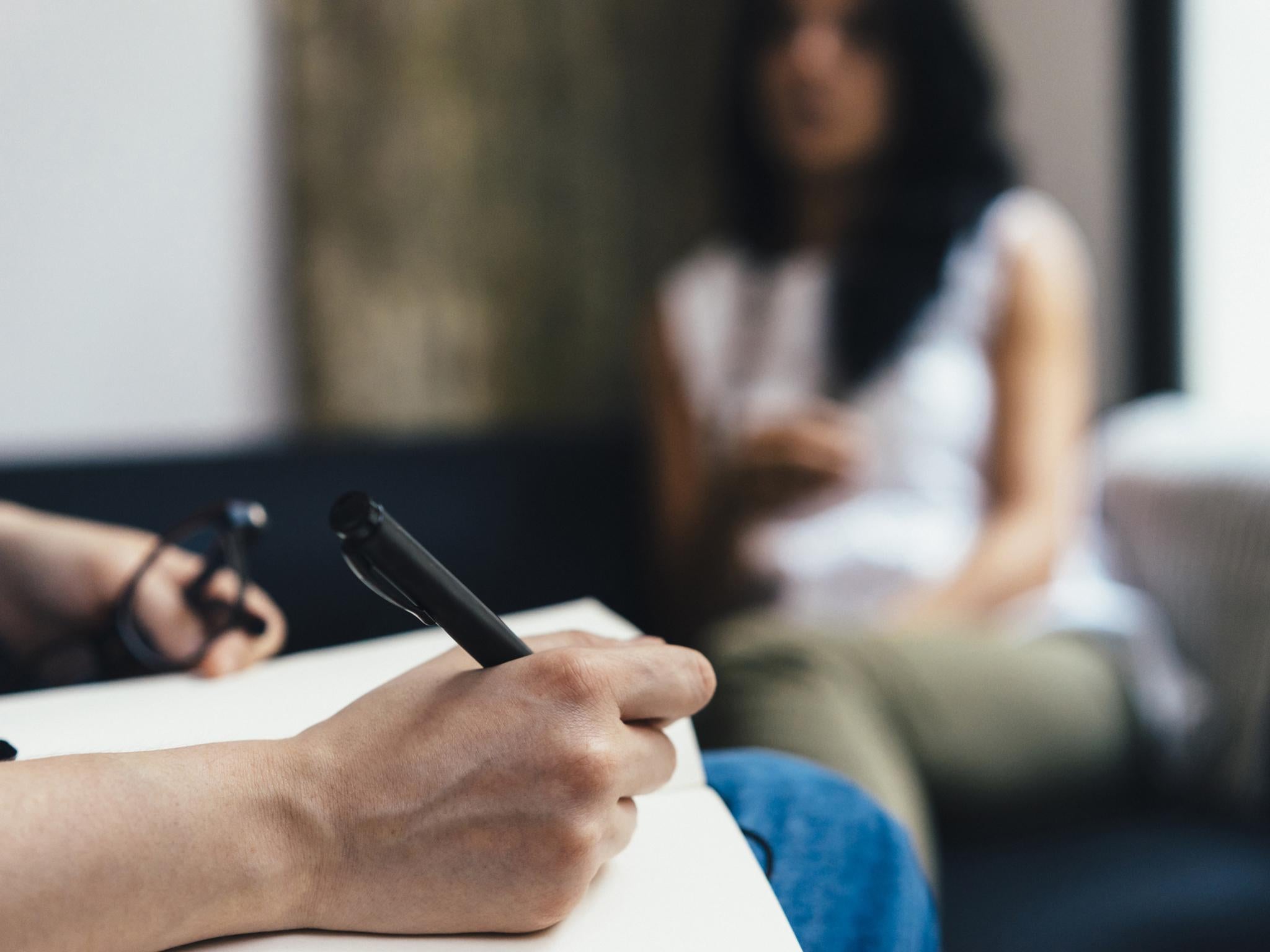 In 2018, mental health and psychological distress are high on the agenda. And this is great progress. The increased awareness of mental health issues and the willingness to discuss them that we are currently seeing is vital. It keeps pressure on policymakers to fulfil their promise to put mental health on an equal footing with physical health.
To really make a difference, though, we need to take the conversation to the next level – to raise a different kind of awareness that leads to a different kind of action. Awareness about the root causes of psychological distress. We need to spread the message that the society and communities we live in and the way they are organised by social, political and economic forces play a significant role in our wellbeing. We need that message to become part of the conversation around mental health so that the ideas are built into the heart of all of our society's policies, not viewed as only relevant to NHS mental health services.
The case for the role that social, economic and environmental factors play in mental health and distress is robust. Psychological distress (often categorised as "mental disorders" and other terms we, as psychologists, are not always comfortable with) is not distributed equally across society. People lower down the socioeconomic ladder suffer more mental distress than those higher up, with the gradient particularly pronounced for women. Inequality is also associated with poorer wellbeing for those at the sharp end.
Dr Jay Watts: Why it's impossible in our hostile society for lifestyle tips to cure the UK's out of control stress
Multiple studies have shown a link between low socioeconomic position and increased rates of depression and anxiety. Debt and having a poor-quality job – such as those with zero-hour contracts or where there is little control or reward to be had – are risk factors for experiencing distress.
Unemployment is associated with a higher risk of suicide. Similarly, poor quality or overcrowded housing is linked to poorer mental health in adults and is worse for children's educational and health outcomes. Living in a neighbourhood blighted by violence or with a high crime rate is associated with trauma. Those experiencing oppression through living in communities in which there are high levels of racial inequality and discrimination are more likely to feel distressed.
When you present it like this, none of this sounds surprising. But these kinds of factors are all too often not a consideration when someone seeks help. Take the current housing crisis. Young people are spending more on rent with less hope than ever of meeting society's expectations of home ownership. People may feel insecure, less in control of their lives or even unsafe in their current accommodation. If someone feeling like this went to their GP or to a mental health service, their response to these life experiences may be interpreted as "symptoms" of a mental health problem.
Struggling to sleep and ruminating on thoughts of failure are commonly associated with depression. Antidepressants or CBT to cope with anxiety may or may not be offered and may or may not temporarily help the individual. But it is not going to change their situation or prevent others from ending up in the same place.
And here's the rub. If we don't examine the wider context of why and how someone develops their distress, the problem can end up being situated inside the person. It is a person's brain that is the problem and not these wider factors. This individualisation of psychological distress not only puts the onus for recovery squarely on the individual's shoulders, but it shifts the focus away from the societal, cultural and political factors which contribute to people being in these positions in the first place.
William Doan's art tackling mental health
Show all 13
In some ways it is understandable. Tackling poverty, inequality, poor housing and deprivation is much harder than treating an individual's depression or designing policies to increase access to mental health services. To do anything differently suddenly makes "mental health" deeply political and that is what many would like to avoid. But to quote the World Health Organisation: "Why treat people only to send them back to the conditions that made them sick in the first place?"
It is inconvenient to hear but psychological distress is political. It came as no surprise to us that studies have shown an association between the implementation of austerity policies and increasing mental health needs. Austerity after the recent recession hit the poorest hardest. Families with the lowest incomes got poorer and deprived areas saw the greatest funding cuts at the level of local government. Resources used to support community living and social support for isolated groups, such as the Sure Start centres for young families, were cut. Benefits reform has led to increased mistrust and shame that has contributed to split and beleaguered communities.
Thinking about mental health as something that starts and stops with the individual is never going to lead to a healthier and more connected society. We need to see the bigger picture, to consider how things like social disadvantage and inequality tug at the very fabric of what makes society functional. We need to draw on other approaches, like community psychology, public health and mental health impact assessments of policies. Policymakers are not blind to this. NHS England, for example, uses a formula that takes into account health inequalities when it assigns resources to local health authorities. But it needs to go much further than this. Tackling the social root causes needs to be at the core of all policy.
One current example that may turn out to be a missed opportunity is the government's recent proposals for child and adolescent mental health. This is vital to get right as the association between social disadvantage and mental health starts young – in the UK, family income has been found to be inversely related to socioemotional difficulties in children as young as three.
With its narrow focus on the role that schools and colleges can play, the government's proposal is actually a huge diversion away from the real issues, which we would argue is rising poverty and poor educational policies. And we are not the only ones to think so – last week a joint report from the Education and Health and Social Care Select Committees found that "it lacks any ambition and fails to consider how to prevent child and adolescent mental ill health in the first place". Their report also revealed that the connection between social disadvantage and youth mental health was not part of the brief that the researchers, providing the evidence to underpin the proposals, were given. In short, it wasn't part of the conversation from the get-go.
This needs to change. It is time to start a more sophisticated conversation around mental health that leads to more sophisticated action.
Annabel Head is a clinical psychologist and Jessica Bond is a writer. Both are members of Psychologists for Social Change, a group established to highlight the social determinants of psychological distress
Join our commenting forum
Join thought-provoking conversations, follow other Independent readers and see their replies