The kids aren't alright. They need mental health support
Mental health issues among young people are increasing. We need a real commitment from the government to continue expanding and improving services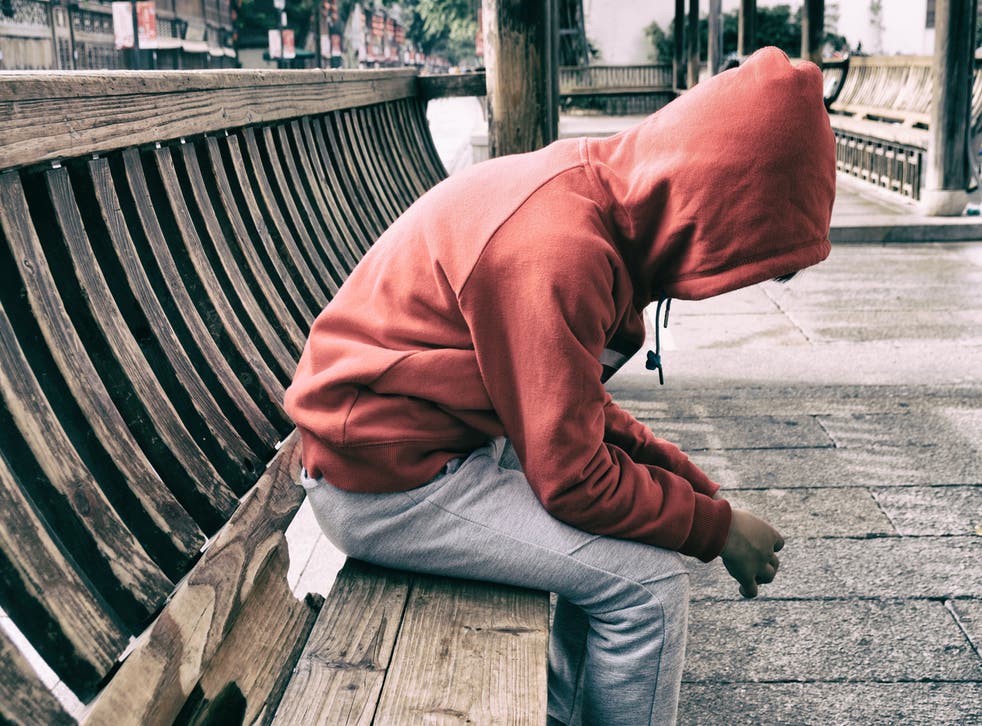 Seventeen years ago, one in 10 people aged five to 16 were reported to have a mental disorder. Four years ago, the figure was one in 9. Last year, it was one in 6. And now, it's becoming all too clear that the Covid-19 crisis has had, and will continue to have, a deep and lasting impact on children and young people's mental wellbeing.
This was not a universal consequence of the pandemic, but the effect is undeniable. In particular, numbers of young people with eating disorders have spiked – analysis by the Royal College of Psychiatrists shows the number of teenagers waiting for urgent treatment has more than tripled during the pandemic. Frontline NHS services are doing everything they can, but the extra demand caused by the pandemic has meant many young people have not received support soon enough, which can make eating disorders much worse, and in turn, more difficult to treat.
At least some of this rise in mental health issues is likely to be a direct result of the pandemic – and this number more than likely includes young people who otherwise may not have had an issue. There has been a huge amount of uncertainty suddenly heaped on the shoulders of younger people, with lockdowns leading to school closures and isolation from peers, as well as the increased likelihood of bereavement, and extra strain at home.
This is on top of the existing health inequalities, on which the pandemic has cast a harsh spotlight. Children and young people who identify as LGBT+, those from Black, Asian and minority communities, and those with special educational needs, including neurodevelopmental differences such as autism, are all at greater risk of developing mental health problems.
Healthcare leaders tell us we're reaching a tipping point.
The government has promised a pretty hefty sum of cash to support children and young people's mental health services – £79 million as part of the £500 million announced for mental health in the last spending review, £40 million to address the impact of Covid specifically, and £17 million for mental health initiatives in schools – but as it's short-term, it's a sticking plaster, put towards immediate issues.
What NHS services need for their patients is sustainable and targeted investment, along with a real commitment from the government to continue expanding and improving services so that we can make sure children and young people get the help they need when they need it the most – and before they reach crisis point.
That must also include adequately investing in local authorities so that they can work with the NHS to provide support, for example, for children at risk, or to those in the care system, as well as additional, longer-term funding to ensure that mental health support is available in schools and for teachers to receive training in mental health.
Health leaders are clear that short-term emergency cash injections must be replaced with sustainable funding for the longer term, especially as we could see up to 1.5 million more young people needing new or extra support in the coming months and years as a result of the pandemic.
In the most serious cases, young people may need to be admitted, and can sometimes be in hospital for six months or more – that's six months of their youth they can't get back.
Children and young people were already faced with potentially lengthy waiting times before the pandemic, but as demand rises, mental health services are finding it even harder to cope.
This is why early intervention and prevention are so important, now more than ever, if we want to reduce mental health problems in adults, and in turn, ease the strain on the health service.
Healthcare leaders are grateful for investment from the Government and have put it to good use, but with the immediate pressures of the pandemic subsiding, the Government needs to take a look at its aftermath and deliver long-term and targeted funding for the sector charged with protecting and supporting the mental wellbeing of the next generation.
Sean Duggan is chief executive of the Mental Health Network
Join our new commenting forum
Join thought-provoking conversations, follow other Independent readers and see their replies