Mental health services are in crisis – we desperately need to recruit more psychiatrists before lives are put at risk
As a consultant psychiatrist of over a decade, some patients really stick in my mind. Without specialist treatment they would almost certainly have lost their lives or continued to suffer extreme illness, even living on the streets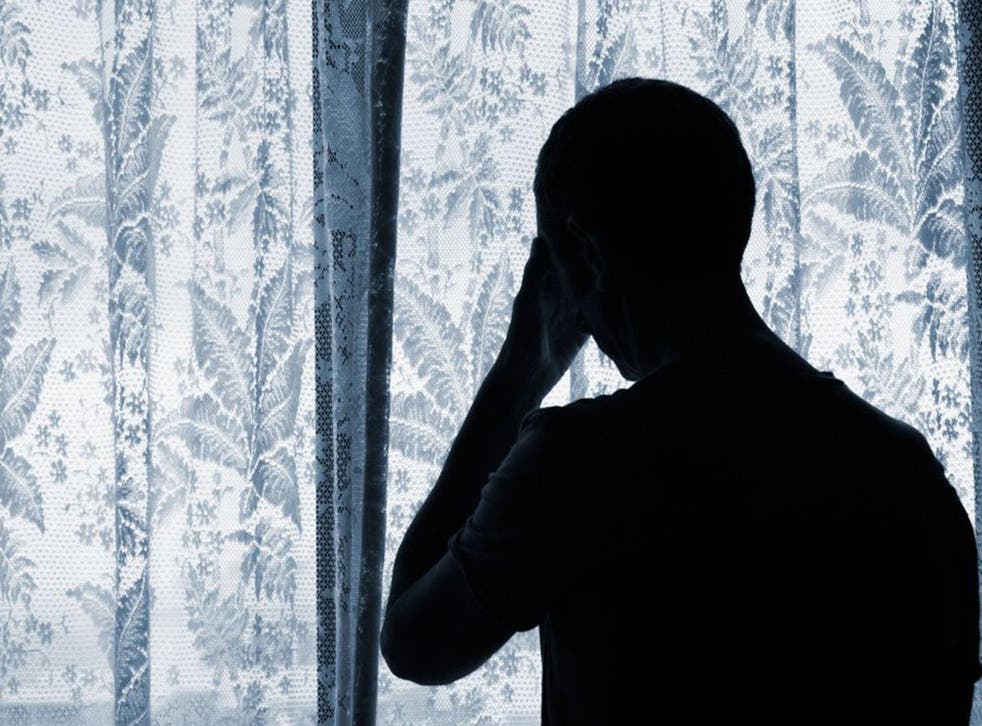 You begin to hear voices which are telling you what an awful person you are, describing your every move and suggesting that you hurt yourself.
You have become suspicious of one of your colleagues and are convinced that they are plotting against you and poisoning your food. You're barely sleeping and have become withdrawn, avoiding speaking to people wherever possible.
You have a severe mental illness, but you and those around you do not pick this up until the symptoms become far too great to ignore.
UK news in pictures

Show all 50
By this time, your work is badly affected, your relationships are suffering and you are unable to function.
You seek help via your GP who identifies that you have a severe mental health condition, but they are not certain of the diagnosis and do not feel confident to prescribe treatment.
As with any physical illnesses, unless you know what is wrong, it is very difficult to identify which specialist you need to see and what treatment is available and effective.
You then need to wait to see a specialist in the field, a consultant psychiatrist – the most senior and highly trained doctor. In theory you should now need to wait no more than two weeks, after the first ever access and waiting time standards for mental health services were introduced, hard fought for and long after several rigorous standards have been in place for physical healthcare.
But where you live, your local commissioners might not have funded the services adequately in order for you to be seen within a fortnight. There is so much unmet need for mental health support after years of services being underfunded.
Sinead O'Connor posts candid video describing her mental health
Even if local services have been funded on paper, there are not enough specialist staff available, consultant psychiatrists, in many areas to deliver treatment quickly.
Your mental health deteriorates further. As a result of the delay in recognising, diagnosing and treating your severe mental health condition and your associated behaviour, you have been signed off from your job, your partner has asked you to leave your home where your children also live, and you are now sofa-surfing at a friend's.
Had you and those around you known how to identify the signs of a severe mental illness and been able to access that support quickly, much of the suffering and consequent precariousness of your social circumstances, may have been avoided.
Where people do recognise and access the right support quickly from a specialist consultant psychiatrist, their life trajectories can be much improved, in comparison to those whose diagnosis, care and treatment is delayed.
Years & Years frontman Olly Alexander talks of 'outrageous' LGBT mental health problems
Behind this seemingly obvious statement are layers of lack of understanding, particularly of severe mental illness.
This is starkly shown through a recent survey commissioned by the Royal College of Psychiatrists. Less than a quarter of people surveyed realised that addictions (as a form of mental illness) to opioids can be more deadly than cervical cancer. 42 per cent do not know that a psychiatrist is the specialist who diagnoses bipolar disorder.
This lack of awareness and knowledge leads directly to worse outcomes for people in their lives, when as a result they do not seek help from experts in the field of mental health diagnosis, formulation and treatments available to them: psychiatrists.
Stephen Fry has been an advocate for mental health treatment for many years. His personal accounts of bipolar disorder have been incredibly helpful in raising awareness of this condition to a wider audience.
It wasn't until he was 37 that he was diagnosed with bipolar disorder. The condition is characterised by extreme mood swings, and concomitant unusual or out of character thoughts and behaviour, which can be psychotic in nature, that can impact negatively on one's life.
Many others in the public sphere are now more often, and more comfortably, talking about their mental health issues, although these are often common illnesses such as depression and anxiety.
Stigma and misunderstanding still pervade around SMI in many senses, although some seem more accepted than others, such as eating disorders, over having schizophrenia or bipolar disorder.
Even when people do seek help, the system is creaking at the seams, with not enough consultant psychiatrists and those who make up the team of specialists, such as clinical psychologists, mental health nurses, occupational therapists and social workers.
Despite the vital role of psychiatrists in treating mental illness, in the last five years numbers of psychiatry consultants increased by just 1.7 per cent while the number of consultants across the rest of the NHS has increased by over 20 per cent
Is this a fair system for you and your family, and society as a whole? Is this a system which places equal importance on mental health as it does physical health?
We need good mental and physical health, as well as social support, to live a good life.
As a consultant psychiatrist of over a decade, I see, treat and support people with severe mental illness on a daily basis. I lead a team with other specialists in nursing, occupational therapists, psychology and social work, to work with the person, their family, GP and wider social support services such as housing to get them back on track and living, as fully as possibly, a life on their own terms.
Love Island contestant praised for showing emotions after revealing mental health issues
Some patients really stick in my mind. Without specialist treatment, they would almost certainly have lost their lives or continue to suffer extreme illness, even living on the streets.
When people get the right care at the right time and in the right place, the positive impact and direction their life takes, is immeasurable.
This is worth fighting for – sufficient resources for mental health services and also continuing destigmitisation of all mental health conditions, including severe mental health conditions.
And just as importantly, the brightest, the best and most humane, kind and thoughtful, to choose psychiatry. Without you, we cannot deliver the high-quality mental health care that our society deserves.
Dr Sridevi Kalidindi, former chair of the rehabilitation and social psychiatry faculty at the Royal College of Psychiatrists
Register for free to continue reading
Registration is a free and easy way to support our truly independent journalism
By registering, you will also enjoy limited access to Premium articles, exclusive newsletters, commenting, and virtual events with our leading journalists
Already have an account? sign in
Join our new commenting forum
Join thought-provoking conversations, follow other Independent readers and see their replies