Michael Gove has undergone a serious political rehabilitation – he is becoming credible on the environment
Theresa May, on the other hand, is failing spectacularly in her latest attempt at being an eco-warrior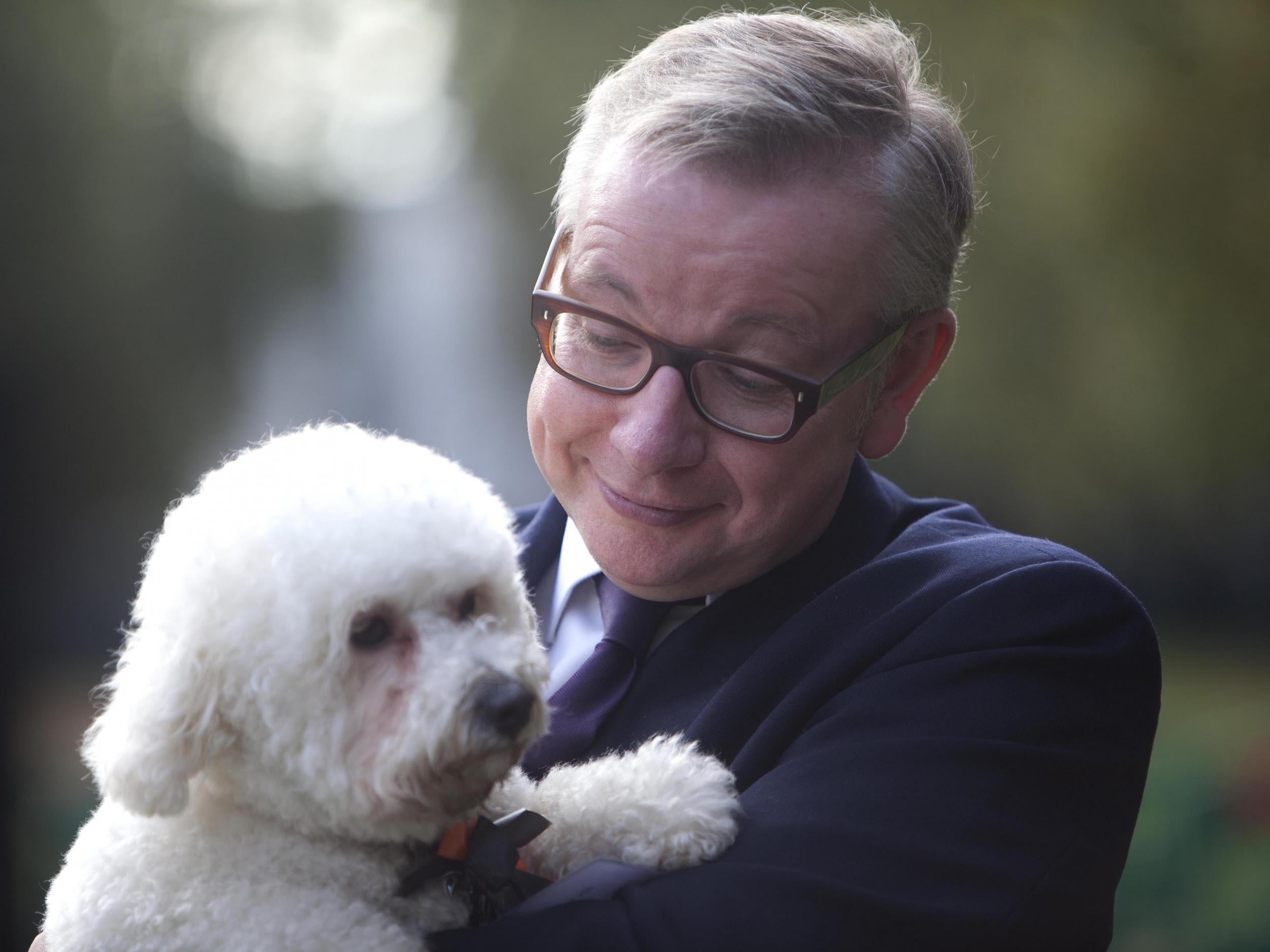 "When I said people have had enough of experts, I didn't mean you," Michael Gove assured his green advisers after becoming Environment Secretary. He was talking about "economists" during the EU referendum campaign, he explained with a smile.
The chameleon-like Gove, once sacked as Education Secretary for being viewed as "toxic" by parents and teachers, became a reforming Justice Secretary and, after a year in the political wasteland, has recycled himself to become an eco-warrior. It is a remarkable political comeback. In a hyperactive six months as Environment Secretary, he has convinced green campaigners that he is one of their own.
While most government departments have been consumed by Brexit, Gove has proved that an effective minister can still get things done. He has handed a delighted green lobby lots of quick wins – banning products with microbeads, pesticides that harm bees and sales of ivory products; installing CCTV cameras in slaughterhouses and reintroducing beavers. The dog-loving Gove promised tougher penalties for cruelty towards animals, and that Brexit will work "not just for citizens but for the animals we love and cherish too".
Michael Gove touts new Education minister Damien Hinds as potential future PM
Gove has also won plaudits from Conservative MPs, relieved to see at least one part of the Government functioning properly. Remarkably, he is even mentioned again when they discuss the future leadership stakes, only 18 months after his ill-fated, short-lived run for the post (after years of denying he was capable of being prime minister). His knifing of Boris Johnson looks rather different with hindsight; many Tories now share Gove's 2016 judgement and think Boris is not up to the top job.
Downing Street is naturally delighted about Gove's comeback. As I noted last month, the Tories see the environment as a way to convince under-45s they are a "caring" party. They have clocked that lots of people care about the planet. It's good politics to ride the wave of Sir David Attenborough's Blue Planet II. Last month an average of more than five million people watched the BBC's Countryfile.
Green groups may have been won over by Gove, but they are rather more sceptical about Theresa May. Launching the Government's long-overdue 25-year plan for the environment on Thursday, the Prime Minister insisted her interest in the subject was "not new" because she was once the Shadow Environment Secretary. (On that basis, she would also have a passion for education and employment, transport, equalities, the family and culture, media and sport).
The truth is that May has never been known for prioritising green issues. Indeed, Katie Perrior, her former director of communications, revealed that Downing Street ordered Gove's predecessor Andrea Leadsom to make the 25-year strategy "as boring as possible".
World news in pictures
Show all 50
Gove beefed-up the plan, and his flurry of activity in the past six months gave it credibility. The tone and the message was good, but it was short on specifics. The Government wants to cut out avoidable plastic waste within 25 years, but lots of ideas were marked "maybe" and there was only one firm promise: extending the 5p charge on plastic carrier bags to all shops.
There is a danger that ministers let us salve our conscience by recycling more, but do not force (rather than merely urge) companies to make less environmentally harmful products in the first place and take responsibility for their whole life cycle.
Many of the plan's ideas could be achieved in 10 years rather than 25. There was no promised "Environment Act" to give them teeth. There was nothing new on air pollution; the sale of petrol and diesel cars will not end until 2040. There was no promise of extra money. The environment has fallen down the spending league table since the 2008 financial crisis.
Green campaigners argue for a "step change" in funding; some estimate that £4bn a year is needed to halt the decline in wildlife. But what's the chance of that with the NHS so obviously needing such a step change? The danger is that Gove opts for more headline-grabbers like reintroducing lost species; while welcome in itself, a few eagles will not save an estimated 1,200 wild species at risk in the UK.
To his credit, Gove is trying to persuade his party to follow his own conversion, and to see the value of "natural capital" – the latter being a word Tories understand. He denies there is a trade-off between growth and safeguarding the environment. But that is what makes some people mistrust his party: David Cameron went from hugging a husky to getting rid of "green crap".
Parties tend to talk up green issues between elections and then not talk about them at elections. The real test of the Tories' credentials is: will they stand up to business? Ominously, the 151-page plan did not mention the word "fracking", revealing that the party's true colours are not yet as green as they would like us to believe.
Join our commenting forum
Join thought-provoking conversations, follow other Independent readers and see their replies