Michael Gove is right to review our national parks system – it's vital we develop a comprehensive green and agricultural policy post-Brexit
For all that localism is said to be thriving in this country, it appears to be either a pastime of the middle classes or a pasteurised TV concept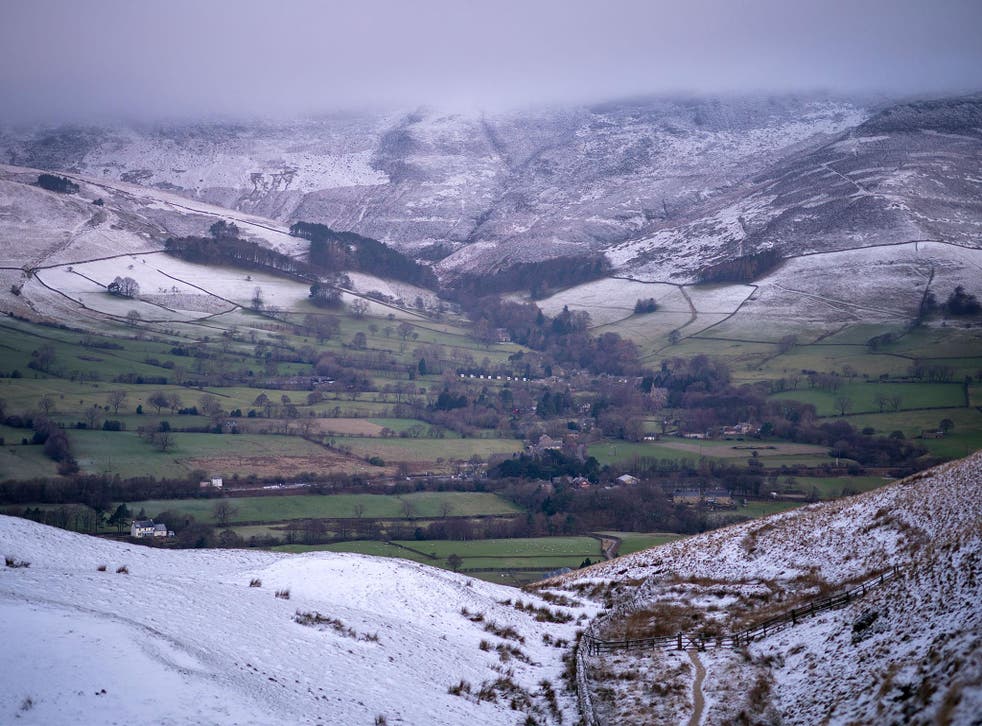 This half-term holiday will see millions of people visit the UK's national parks – of which there are 10 in England, three in Wales and two in Scotland. Throw in 43 designated areas of outstanding natural beauty (AONBs), plus their Scottish equivalent, and you soon realise that there are plenty of beautiful places in the UK which should command our attention.
From the mini-Switzerland of the Lake District to the bleak but beautiful morass of Dartmoor, and from the heights of Brecon Beacons to the waterways of the Norfolk Broads, there is scenery to suit all tastes. And it comes with protections too.
The establishment of national parks was one of the crowning achievements of the post-war Labour government, which set up a review committee under Arthur Hobhouse and then enacted its proposals in the National Parks and Access to the Countryside Act in 1949. By the end of 1950s, 10 parks had officially been designated (ironically just at the time when the planting of non-native conifers in place of ancient woodlands was reaching a peak).
To coincide with the 70th anniversary of the act, the government has announced a review into England's parks and AONBs (their management being a devolved power), led by the journalist Julian Glover. Its establishment forms part of the wider 25-year environment plan launched by the prime minister and the environment secretary, Michael Gove, in January.
Caroline Lucas on a second EU referendum, hard or soft Brexit and whether people really care about the environment
On the face of it, the review provides a welcome opportunity to consider whether there is a case for designating new national park areas, perhaps by upgrading AONBs. It will also consider how the parks both support the communities and connect with the vast majority of the British public which lives outside them.
This of course reveals one of the inherent conflicts of this country's national parks, which are ultimately working environments as much – if not more – than they are grand wildernesses. The consequence is that they must provide sustainable community life beyond simply touristy gift shops and tearooms. In that respect, Britain's parks are fundamentally different to many which exist elsewhere. Yellowstone Park and the Peak District not only look dissimilar, they have wholly distinct functions.
The challenges posed by the dual imperatives to sustain local living and working patterns and to promote the parks to the public already create tension. Tourism brings economic benefits; but a national park designation also has a habit of pushing up costs for people living within them.
The current review is explicitly not being given a mandate to examine whether there is merit in reducing the existing protections parks and AONBs enjoy. That is as it should be; although sceptics might wonder if restrictive planning laws (especially in the parks) are considered a "protection" per se. Let's hope they are.
Certainly there is work to be done in terms of reconnecting the population as a whole with Britain's countryside. A survey last year found that 69 per cent of Britons feel they are losing touch with their non-urban surroundings. One in eight children has never seen a cow in real life.
For a nation that places so much store by its rural heritage, the widespread ignorance of – and in many cases lack of respect for – the countryside is dispiriting, particularly bearing in mind how accessible so much of it is. That disconnect is damaging not only to individuals' sense of wellbeing but also to the countryside itself, since it will only be truly sustainable if we actually understand it for what it is, rather than imagine it as a kind of out of touch, bucolic idyll.
For all that localism is said to be thriving in this country, it appears to be either a pastime of the middle classes or a pasteurised TV concept. The real countryside has a lot of smells – not all of them nice.
Gove, the man ultimately in charge of Britain's environmental policy, has proclaimed his green credentials loudly since returning to government.
He isn't everybody's cup of tea, of course, but he is right to acknowledge that, in the aftermath of Brexit, the UK has a chance to reset its attitudes to rural affairs, agriculture and our countryside as a whole.
Whether Remainer or Brexiteer, in the event that EU withdrawal becomes a reality, this is a laudable aim. Indeed, it would be so Brexit or not.
Not that overcoming competing interest groups will be straightforward. Britain should become a world leader in renewable energy; but will tourists balk at more wind turbines in areas they regard as beautiful? We should also move away from agriculture that is reliant on subsidies; but are there realistic economic alternatives?
Ultimately, Britain needs to create a new compact between its rural spaces and its urban communities; between the non-mechanised, farming scenes of our nostalgic, pastoral imaginations and the multifaceted countryside economies that have developed today.
Britain's national parks have for 70 years provided a focus for the conservation of this country's most beautiful places. The government's review must build on that success by finding ways to bolster existing protections, enlarge designated spaces and make rural and agricultural communities genuinely sustainable.
Most crucially, it must consider how best to re-engage Britain's population with its countryside and vice versa. For a small nation, we have a remarkable range of natural landscapes. They are assets to be cared for, developed positively, shared and above all lived.
Register for free to continue reading
Registration is a free and easy way to support our truly independent journalism
By registering, you will also enjoy limited access to Premium articles, exclusive newsletters, commenting, and virtual events with our leading journalists
Already have an account? sign in
Join our new commenting forum
Join thought-provoking conversations, follow other Independent readers and see their replies