The Middle East needs more female comedians like Reem Nabil to challenge the status quo
The majority of the Arab community still do not understand or accept the idea of comedy as an art form, and female comedians face even greater challenges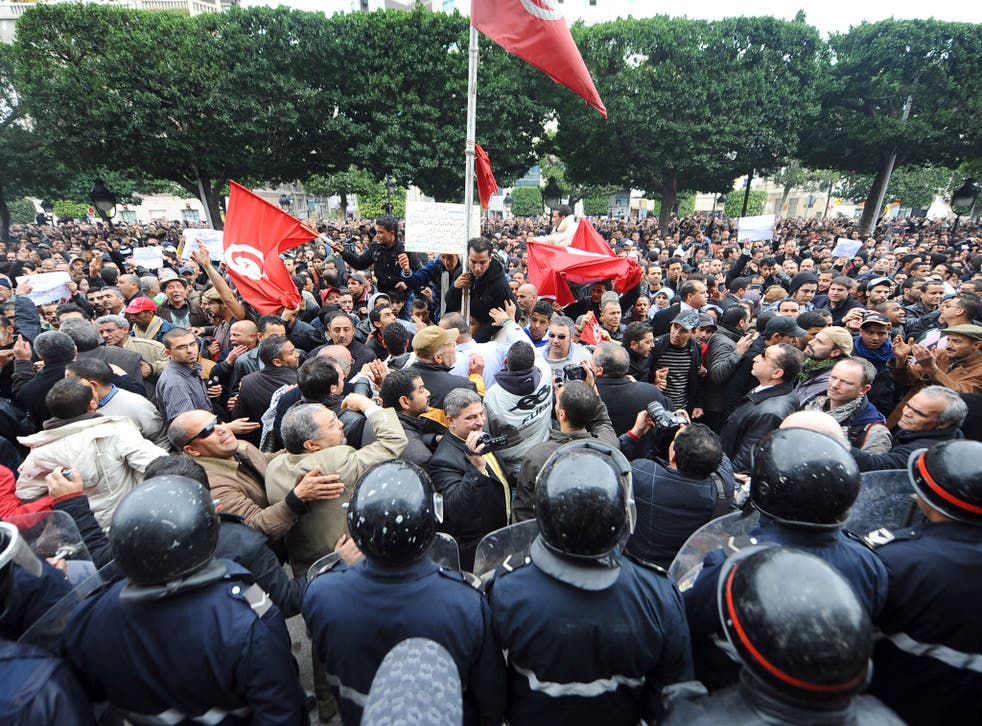 When the wave of protests called the Arab Spring rippled through the Middle East in 2011, they brought with them hope, plans for change and the start of a new dawn. The protesters were calling for political and social reform that would enable the masses to have a choice and say in their leaders. Behind it followed a wave of new NGOs, charities and organisations booming with people eager to build a society that can benefit and contribute to that same dream that fuelled the revolution – freedom and equality.
Seven years on and many find themselves living the same reality they experienced before the uprisings, but others were given a voice during the protests and they refuse to be silenced. These new voices are emerging to keep the dream within reach.
Arab society is patriarchal – women are often marginalised. But in 2011 women at the forefront of protests began to change this. Alongside men, female activists in Egypt were calling for reform, women such as Rasha Azab, Sana Seif, Mona Seif, Salma Said, Gigi Ibrahim, Aida El Kashef, Asma Mahfouz, and Nawara Nejm were fighting for a more equal society.
Female Egyptian stand-up comedian Reem Nabil hoped the revolution would change her industry and found a way to use her art to try to challenge social norms in Egypt and in the wider world. Over various conversations I've had with her, Nabil told me that she began to speak out about issues she was passionate about, drawing attention to customs that no longer fit with our contemporary time.
During my conversation with Nabil she recalled how, as a child, she was notorious for the way she impersonated and imitated her friends and teachers at school, and she was always the source of entertainment at family gatherings. But in the Arab world, comedy is not widely recognised, and remains a male-dominated field. The few Arab women who have made a name for themselves on the circuit are all based in the west, such as Maysoon Zayid, who is Palestinian-American. Nabil didn't see this as a career path.
But Egyptian political satirist Bassem Youssef changed her view. Known as the Arabic Jon Stewart, Youssef's innovative approach to challenging political and social orders inspired many to speak out. He encouraged Nabil to discover more about this "new form of art" which was slowly emerging and in it she found her calling. She enrolled in a "comedy workshop to learn how to perform and understand the basics of comedy writing".
Once she became well known, Nabil used her voice to break taboos and talk publicly about human interactions and relationships, challenging traditional customs and norms.
But the majority of the Arab community still do not understand or accept the idea of comedy as an art form. Female comedians face even greater challenges: they are restricted and limited to what materials they can cover or speak about, topics that would seem indecent for a woman to discuss such as boyfriends, adultery and going out at night are off limits. This is on top of restrictions that apply to all comedians in authoritarian regimes and conservative societies – jokes about politics, religion or sex are a non-starter.
After 2011, Arabs began to open up to the world, helped further by the power of internet, and views towards women have begun to change in the Middle East.
Accepting a new idea or seeing a female performer is somewhat easier than before the Arab Spring. But Nabil's stand-up comedy is something different, mainly due to her gender. While you may find female comedians who act in films, theatre and TV, they are classified as mainstream actresses who support male-led production – they are not expected to have their own stand-up show.
Support free-thinking journalism and attend Independent events
Earlier this year, Nabil was the only female Egyptian to appear on the Arabic version of the American programme Comedy Central in Dubai. This is already a sign of progress, that change is coming as a result of the Arab Spring. It is also a positive indication that reform in social structure is taking place, albeit at a slow speed, from an essentially a patriarchal society towards one where those who, like Nabil, seek change can be welcomed and supported to encourage others to defy and redefine the norm for themselves.
We need more women like her in all areas of the arts – but especially in comedy – to break the boundaries of what is expected of Arab women and continue to challenge the status quo.
Register for free to continue reading
Registration is a free and easy way to support our truly independent journalism
By registering, you will also enjoy limited access to Premium articles, exclusive newsletters, commenting, and virtual events with our leading journalists
Already have an account? sign in
Join our new commenting forum
Join thought-provoking conversations, follow other Independent readers and see their replies