Migrants in France are only treated like humans if they can perform superhuman feats or save lives
The fate of asylum seekers, refugees and migrants hoping to build a new life in France too often rests on a Hunger Games-style lottery of public opinion.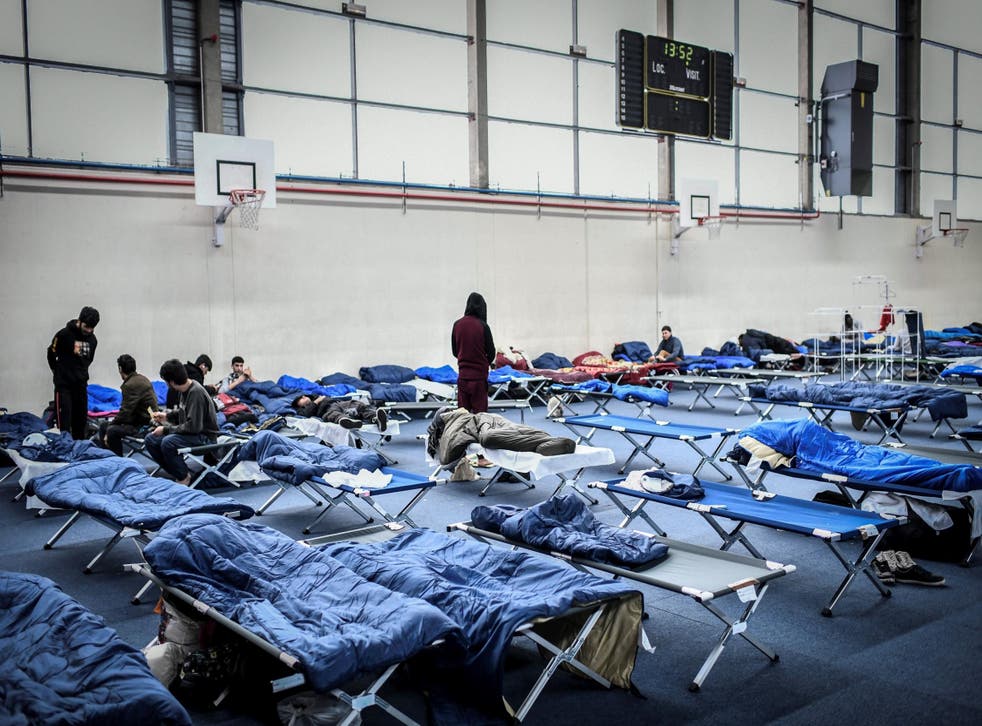 A 20 year-old asylum seeker has received a wave of praise and support for rescuing a young woman who was being assaulted by another employee. Mamoud Diallo is currently working as a trainee cook in Autrans, an alpine region in the south east of France, but originally hails from Guinea.
Following his brave intervention, the perpetrator was arrested by the police and the wheels were swiftly put in motion for a resolution to Diallo's asylum claim to be reached. Having first arrived in 2018, Diallo now has an appointment with the France's Office for the Protection of Refugees and Stateless Persons on 19 February. Following this meeting, the department will decide whether to accept or reject his asylum application.
This isn't the first time that a person travelling to France for a better life has made headlines for their brave actions. Diallo's courage reminds us of Mamoudou Gassama, the Malian who exhibited superhuman powers when he climbed a building in Paris last May to save a little boy. He was promised French citizenship by president Emmanuel Macron and a job at the fire service. In 2015, former French president François Hollande awarded French citizenship to another Malian Muslim, Lassana Bathily, who risked his own life to rescue six people from being murdered during a terrorist attack two days after the Charlie Hebdo shooting.
When we read articles about Diallo, Gassama or Bathily, their stories of bravery are undoubtedly uplifting. They provide optimism at a time when the world seems like it is becoming more dangerous and unfair. I still remember seeing Gassama entering the courtyard of the Elysee Palace for the first time wearing a t-shirt and jeans as he went to meet president Macron. These are images of hope and justice.
But let us not forget that, other than these three heroes, people risk their lives every day in order to come France. Some are from Senegal, Ivory Coast, Mali or Guinea, and find it hard to find work or a place to live. Some of them are able to work as builders, cleaners or as kitchen porters, but many are still consigned to poor areas of Paris and in other parts of France.
President Macron is heckled by onlookers as he visits damaged Arc de Triomphe after protests in Paris
After a long journey through Chad, Libya, crossed the Mediterranean, Diallo arrived in the town of Grenoble last March. Asylum seekers like him, who have darker skin, often face racism and unfair stereotypes. Whipped up by the surging far-right, many in France believe their jobs are being stolen and become hostile. But the truth is that people from oversees – from all walks of life – keep France's economy thriving.
With support among the public and French politicians, Diallo hopes to get papers in order to stay in France. He said: "I'm proud that a young man from Guinea defended a French woman. This will be remembered. I want to stay here to continue to learn how to cook. My goal is to return to Guinea one day to open a French restaurant." Though while still in France his "dream" is to join the French Army.
Yet as uplifting as this story is, receiving respect as a foreigner in France should not hinge on your ability to perform superhuman acts of kindness or bravery. Currently the fate of men like Diallo too often rests on a Hunger Games-style lottery of public opinion. Asylum seekers and immigrants shouldn't need to become heroes in order to be treated with dignity and be allowed to stay in France. I dearly hope the Guinean's dream comes true, but his story is one of luck as well as courage. The system must change, because for men like Diallo, this isn't reality TV – it's real life.
Join our new commenting forum
Join thought-provoking conversations, follow other Independent readers and see their replies