Yes, millennial men are earning less than Generation X – but don't feel too sorry for us
It hasn't been particularly easy for the millennial generation to negotiate the economic turmoil of the past years but their perceived deprivation is hardly enigmatic. Those that do manage to go to university tend to graduate with a first-class aversion to an average salary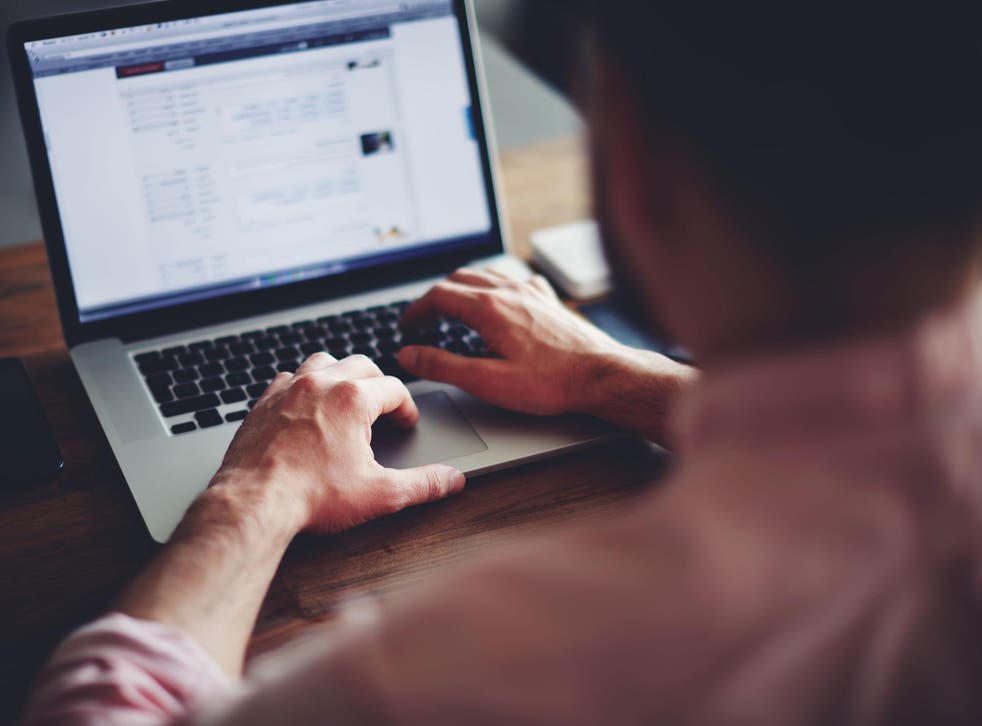 The patriarchy has been defeated and the glass ceiling might finally have been smashed. And as a result, the naked bodies of millennial men have been shredded to pieces by the shards. Well, maybe.
According to the Resolution Foundation, men born between 1980 and 2000 are earning less in their early careers than males from Generation X (those born between 1966 and 1980). This is allegedly because young men have been forced to take on low-paid work typically done by women in the past. Between 1993 and 2015-16, the proportion of low-paid work carried out by young men has increased by 45 per cent. Consequently, millennial men will have earned significantly less money by the time they reach 30 than their predecessors – £12,500 to be exact.
Millennial women, on the other hand, are doing just fine. Their average income remains unchanged, which has caused a reduction in the alleged gender pay gap for millennials. This is because there is an increased tendency for women to now be in higher skilled jobs.
UK news in pictures

Show all 50
But before we whip out a tissue and mourn the unexpected travails of today's millennial men, we have to ask ourselves whether the Resolution Foundation's findings are that surprising.
As has been the trend for a number of years, young white working class men have become the most underrepresented demographic in UK universities. Young women far outdo their counterparts when it comes to applying to higher education.
When it comes to university applications, 42.7 per cent of 18 year old women applied to higher education, compared to only 31.6 per cent of men of the same age. Given their notable absence from universities, is it so surprising that millennial men are pushed towards low-income jobs?
But while we should react with horror at the gender imbalance inherent within higher education and do our utmost to encourage young men to apply to university, it doesn't mean that we should view millennial men as particularly hard done by. Losing out on £12,500 over a period of 10 years is a significant quantity of cash, but when contextualised it is of little surprise.
Millennials are struggling at work because their parents 'gave them medals for coming last' says Simon Sinek
But while it hasn't been particularly easy for the millennial generation to negotiate the economic turmoil of the past years, their perceived deprivation is hardly enigmatic. Those that do manage to go to university tend to graduate with a first-class aversion to an average salary. The realisation that they won't be able to go skiing every year leaves them in a stagnant quarter-life crisis.
Unlike today's youth, Generation X didn't take a "gap yah" before university to visit a rural tribe in Cambodia. Nor did they insist on taking a "year out" after university before heading out into the big bad world of 9-to-5 living. Rather, they did their three year stint in higher education – whether it was university or polytechnic didn't particularly matter – and got on with finding a job.
It's not surprising, therefore, that today's 20-somethings feel that the job market is stacked against them. Not only does their lifestyle inculcate the belief that a bit of graft is something to be sniffed at, but they're also taking significantly longer to jump onto the career ladder. Is it really such a shock that today's men are earning less than the generation before them when they're so reluctant to get a job in the first place?
For the significantly high proportion of men who feel disenfranchised from our system of higher education, low income jobs are often all that can be expected. Given their relative absence from universities, we can only assume that from day one they are pushed towards taking on noticeably unprofitable occupations – this is something that needs to be addressed within the education system.
However, there is nothing inherently wrong with people working in low paid jobs. They have existed throughout society's history and, more importantly, have often been carried out by those with little job experience – mainly the young.
Rather than viewing 20-something males as vulnerable victims who need saving from the cruel cycle of low-paid work and lower wages it's time to realise that low-paid work is a fact of life, and if those who went to university want to match the earnings of Generation X they may need to consider giving up that three year trip to South East Asia after graduation and get stuck in.
Join our new commenting forum
Join thought-provoking conversations, follow other Independent readers and see their replies